Webinars
DHPSNY's webinars are a great alternative to face-to-face workshops. Presented free of charge, DHPSNY's programs address the needs of professionals and volunteers at institutions that manage unique library research materials and historical records, including libraries, archives, and museums.
DHPSNY's webinars address emerging issues and best practices, with content scaled to apply to small- and medium-sized organizations with limited resources. Webinar topics are more narrowly-focused, with more opportunities for questions and responses, as well as community building across the state. Webinars are recorded, archived, and made available for download from DHPSNY's Resources page. See below for descriptions and registration for upcoming webinars.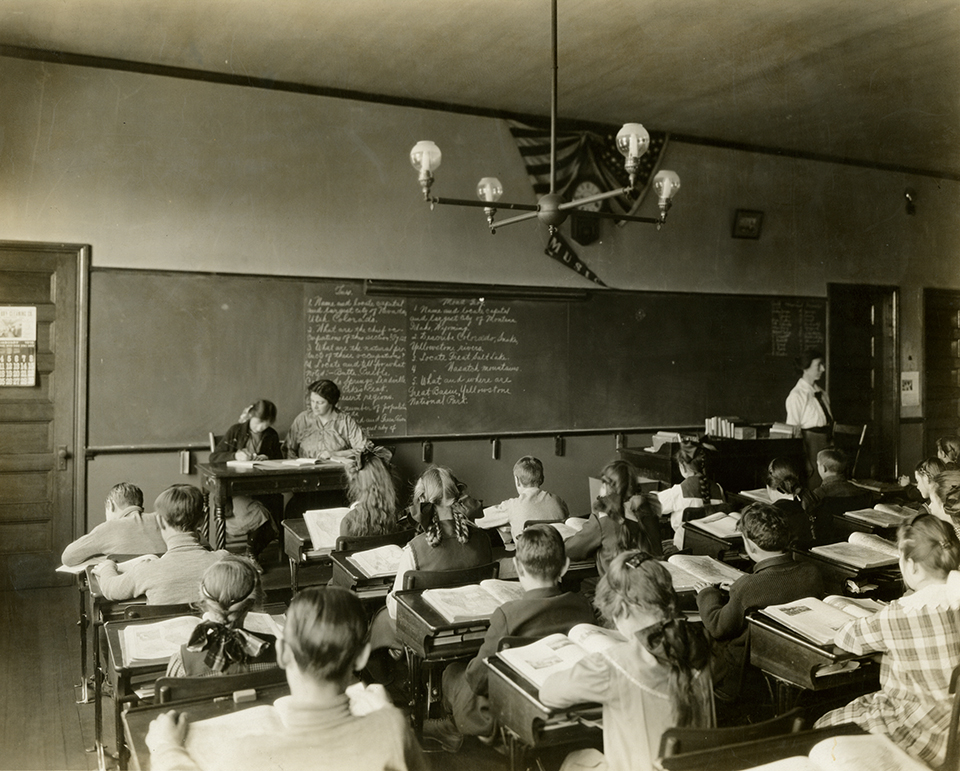 Upcoming Webinars 
New presentations coming soon!
---
DHPSNY Webinar Recordings 
Subscribe to the DHPSNY YouTube channel.
About DHPSNY
Administration
Duties and Responsibilities of Nonprofit Boards (November 27, 2018)
Presenter: Susan Weinrich, Vice President of Organizational and Community Development, New York Council of Nonprofits, Inc. 
This session provides a broad overview of the fiduciary, ethical, and policy making responsibilities of the board. It covers the key functions of the board and provides practical guidance and an overview of best practices for board members to individually and collectively achieve excellence in governance performance. Participants will gain an understanding of how to develop and maintain an engaged board focused on ensuring mission alignment, planning for the organization's future, ensuring adequate resources and strong financial oversight, and for those organizations with employees, building a strong working partnership with staff leadership.‌
Funding: Crafting a Successful Narrative (February 5, 2019)
Presenter: Lee Price, Director of Development, Conservation Center for Art & Historic Artifacts
In DHPSNY's second webinar in our funding series, learn more about crafting a successful narrative for your grant applications. With examples drawn from success stories at museums, historic sites, libraries, and archives, this webinar will explore the delicate balancing act of meeting all guideline requirements while telling a compelling story.
​Funding for Collections Care (October 6, 2016)
Presenter: Lee Price, Director of Development, Conservation Center for Art & Historic Artifacts
Viewers of this webinar will learn how to effectively develop and implement a funding strategy to raise money for collections, including the planning process that funders want to see in place and the elements of a successful grant proposal.
Funding: New York State's C/P and DHP Grants (October 2, 2018)
Presenters: John Diefenderfer, Archival Advisory Services, New York State Archives; Barbara Lilley, Library Development Specialist, New York State Library
This informational webinar presents two funding sources available to collecting institutions in New York through state funding: The New York State Discretionary Grant Program for the Conservation and Preservation of Library Research Materials (C/P Grants) and the Documentary Heritage Program (DHP) Grants. Presenters discuss eligibility, fundable activities, and the application process for their respective programs.
Internal Advocacy (March 12, 2020)

New!


Presenter: Dyani Feige, Director of Preservation Services, Conservation Center for Art & Historic Artifacts
Advocacy is not only external—it is crucial for collecting institution staff to be able to advocate internally as well, to co-workers, board, and administration, in order to assure that resources are best allocated. This webinar will explore routes for both external and internal advocacy with a focus on collections care: securing time and funding for preservation initiatives and conservation treatment. It will also discuss opportunities for incorporating information about preservation into all advocacy efforts.
Legal Issues: Copyright 101 for Archivists and Librarians (March 22, 2018)
Presenter: Anne Karle-Zenith, Associate Director of Business Development, Metropolitan New York Library Council; Jennifer Palmentiero, Digital Services Librarian, Southeastern New York Library Resource Council
This webinar provides an introduction to copyright law for archival and special collection managers. Fair use and special exemptions for libraries and archives are also covered. The presentation concludes with a discussion of copyright considerations related to deeds of gifts, donor agreements, reuse of collection materials, and permission and fee policies.
Legal Issues: Ethics (March 21, 2019)
Presenters: Clare Flemming, Consulting Archivist; Brandon Zimmerman, Consulting Archivist
Collecting institutions are regularly faced with ethical decisions, from questions of access and privacy to authenticity and copyright in collections. This webinar will discuss some of the more common ethical issues and the professional codes of ethics governing archives and libraries.
Legal Issues: Old Loans and Unknown Sources (February 26, 2018)
Presenter: Erin Richardson, Director of Collections, Farmers' Museum
Designed for any staff or volunteers involved in collections care, this webinar is a primer on how institutions should address their trickier holdings: old loans, abandoned property, and materials "found in the collection."
Security for Collections (March 21, 2017)
Presenter: Gillian Marcus, Preservation Specialist, DHPSNY
This webinar provides an overview of collections security with a focus on protection from theft and vandalism. Topics will include secure storage, protection of materials while in use, and security policies and procedures.
The Importance of Strategic Planning (October 16, 2017)
Presenter: Susan Weinrich, Vice President of Organizational and Community Development, NYCON
Does your institution have a strategic plan? If not, this webinar will convince you to start the process!
Collections Management
Collections Storage​
Digital Preservation
Emergency Preparedness
Outreach