Antiracism Resources: Committing to Diversity in Collections and Staffing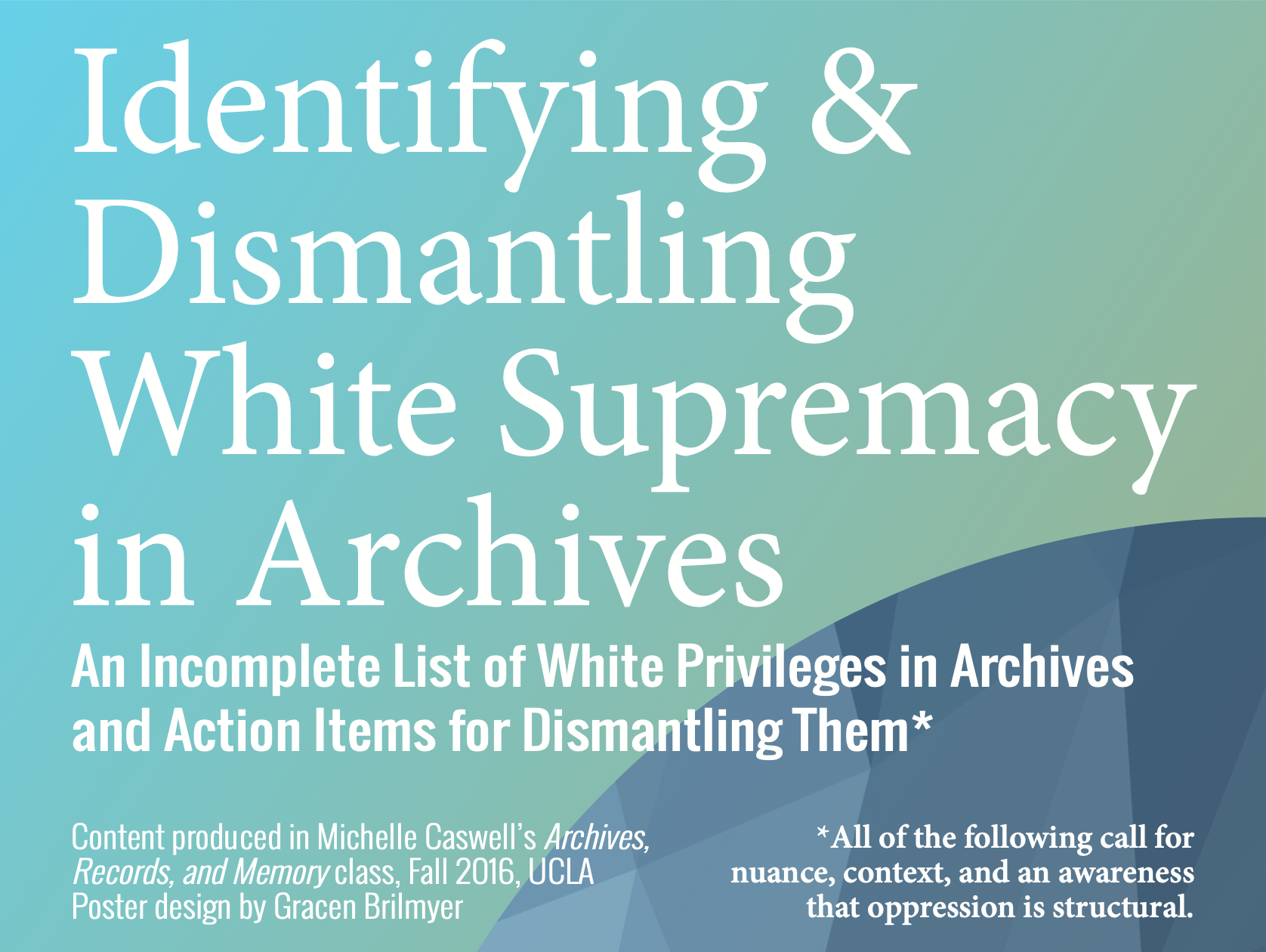 In a recently released Statement of Recommitment, the Alabama Department of Archives and History (ADAH) admitted to perpetuating a distorted viewpoint of Alabama's past by focusing a majority of its efforts on the acquisition and promotion of Confederate records and failing to seek out materials documenting the lives and contributions of Black Alabamians. ADAH also acknowledged a lack of diversity amongst leadership and professional staff and vowed to make a change in both areas. Other archives who take the time to look deeper into their institution's practices may come to similar realizations; that they too, consciously or unconsciously, omitted BIPOC from the historical narrative and the work environment. So how can historical repositories decolonize their archives, better highlight marginalized communities, and recruit more BIPOC into the profession?
The article Moving Toward a Reparative Archive, by Lae'l Hughes-Watkins, provides guidance on how historical repositories can transform biased, homogenous holdings into collections that induce inclusivity through advocacy, acquisition, and utilization. This concept of building a "reparative archive" is examined using Kent State University as a case study. A poster designed by Gracen Brilmyer and developed in Michelle Caswell's UCLA class in 2016, Identifying and Dismantling White Supremacy in Archives, identifies the white privileges found in various aspects of the archival field, such as appraisal, access, education, and professional life, and offers actions archives can take to dismantle those privileges. The book Through the Archival Looking Glass: A Reader on Diversity and Inclusion, features essays that look at ways of diversifying the archival workforce through diversity awareness, introducing high school students to the profession, and pluralizing archival graduate education.
Has your organization taken any steps to address racial bias and increase equity among the collections and through workplace practices? Please comment below or email info@dhpsny.org.
This is part of a biweekly blog series on sharing information, promoting resources, encouraging discussion, and amplifying the voices of Black, Indigenous, and People of Color (BIPOC) doing antiracism work in archives, museums, history sites, and library special collections. DHPSNY is committed to supporting the diverse network of collecting institutions that safeguard and ensure access to historical records and library research materials across New York State. To learn more, visit our first blog post in the series. 
Image: Detail, Identifying and Dismantling White Supremacy in Archives, Content produced in Michelle Caswell's Archives, Records, and Memory class, Fall 2016, UCLA Poster design by Gracen Brilmyer.
Back To Blog