Antiracism Resources: The Museum of Chinese in America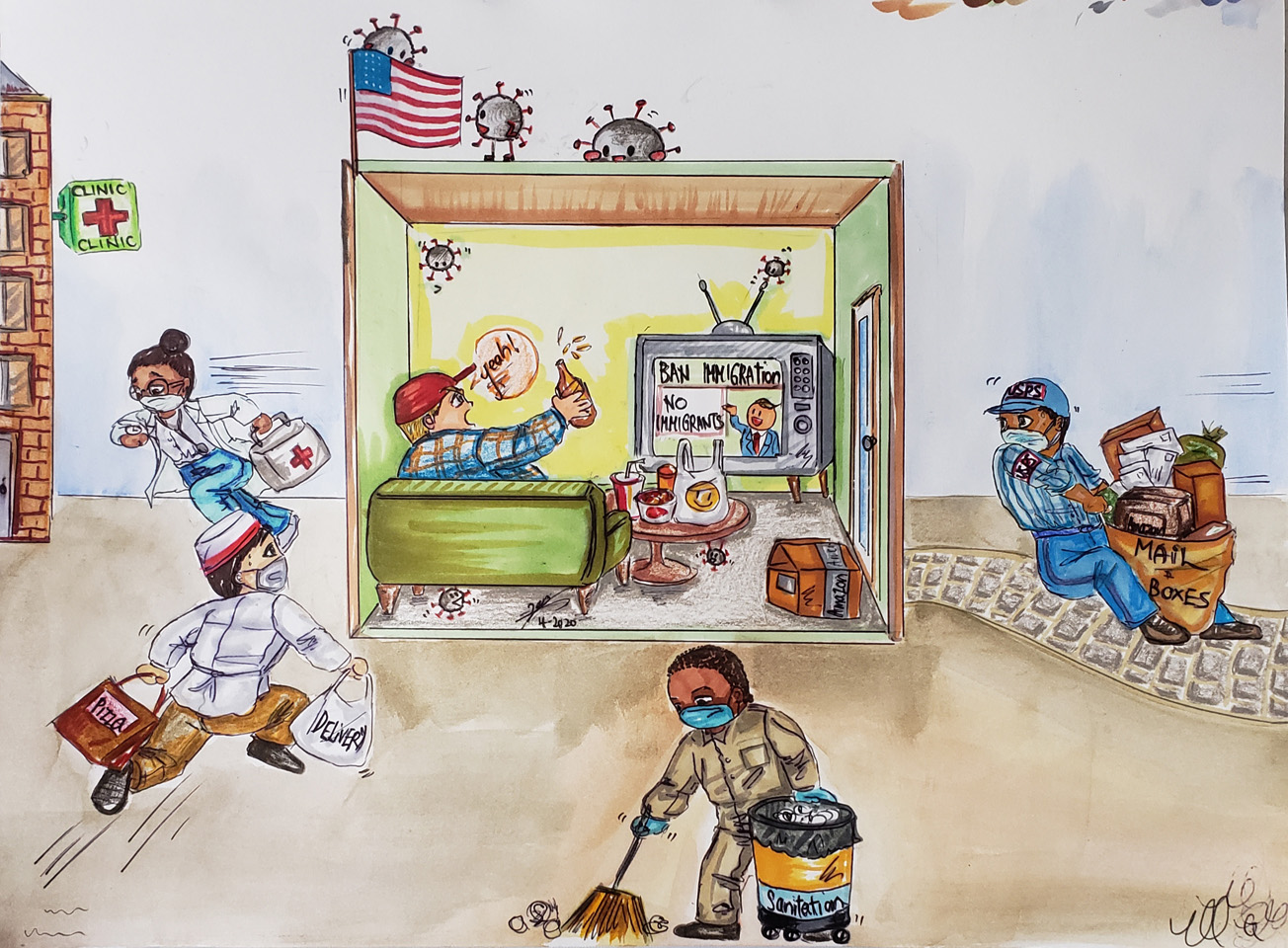 In celebration of Asian American Pacific Islander (AAPI) Heritage Month we are pleased to feature projects that focus on recording the history of Asian Americans in New York State and Nationwide.
The Museum of Chinese in America (MOCA) was founded in 1980 to celebrate the 200-year history of American communities of Chinese descent by telling complex and often untold stories about that history, addressing the current social and political experiences of those communities, and providing visitors with a more nuanced and layered American narrative. Named one of 20 "America's Cultural Treasures" by the Ford Foundation in 2020, MOCA has persevered through a potentially devastating fire to continue this mission and address the current realities brought on by the COVID-19 pandemic.
MOCA has, in the last year, launched a series of related projects that aim to provide richer documentation of the experiences and history of Asian communities in New York. In April of 2020, MOCA launched the One World COVID-19 Special Collection to feature the compassion and generosity of Asian Americans' responses to the coronavirus pandemic while the pandemic and increasingly virulent and violent racism impacted those communities. The Special Collection began as an online collection where individuals were encouraged to send photos, videos, emails, texts, journals and other materials to oneworld@mocanyc.org. Submissions from organizations and individuals are featured on the MOCA website and range from children's artwork to a professional photographer's documentation of New York City's Chinatown during the pandemic. 
As the One World COVID-19 Special Collection grew, MOCA also began conducting oral histories of members of the Asian Community across the United States. The One World COVID-19 Oral Histories document Asian students', artists', entrepreneurs', educators' and activists' responses to the pandemic. Interviews frequently focus on efforts to combat anti-Asian racism, and various expressions of solidarity with nationwide calls for racial justice. 
Finally, as violent racism against AAPIs increased and became more visible in 2021, MOCA remained committed to raising awareness about the long history of anti-Asian racism and to creating collections that document the impact of that racism on individuals of Asian descent, Asian communities, and society as a whole. Contributors to the One World Special Collection: Remember Record Respect initiative were encouraged to submit materials that document their experiences of racism or their reflections on the impact of that racism on their lives. 
This is part of a biweekly blog series on sharing information, promoting resources, encouraging discussion, and amplifying the voices of Black, Indigenous, and People of Color (BIPOC) doing antiracism work in archives, museums, history sites, and library special collections. DHPSNY is committed to supporting the diverse network of collecting institutions that safeguard and ensure access to historical records and library research materials across New York State. To learn more, visit our first blog post in the series.
Image: Vera Chow's Artwork, One World COVID-19 Special Collection, MOCA.
Back To Blog