Introducing DHPSNY Webinars with Spanish Subtitles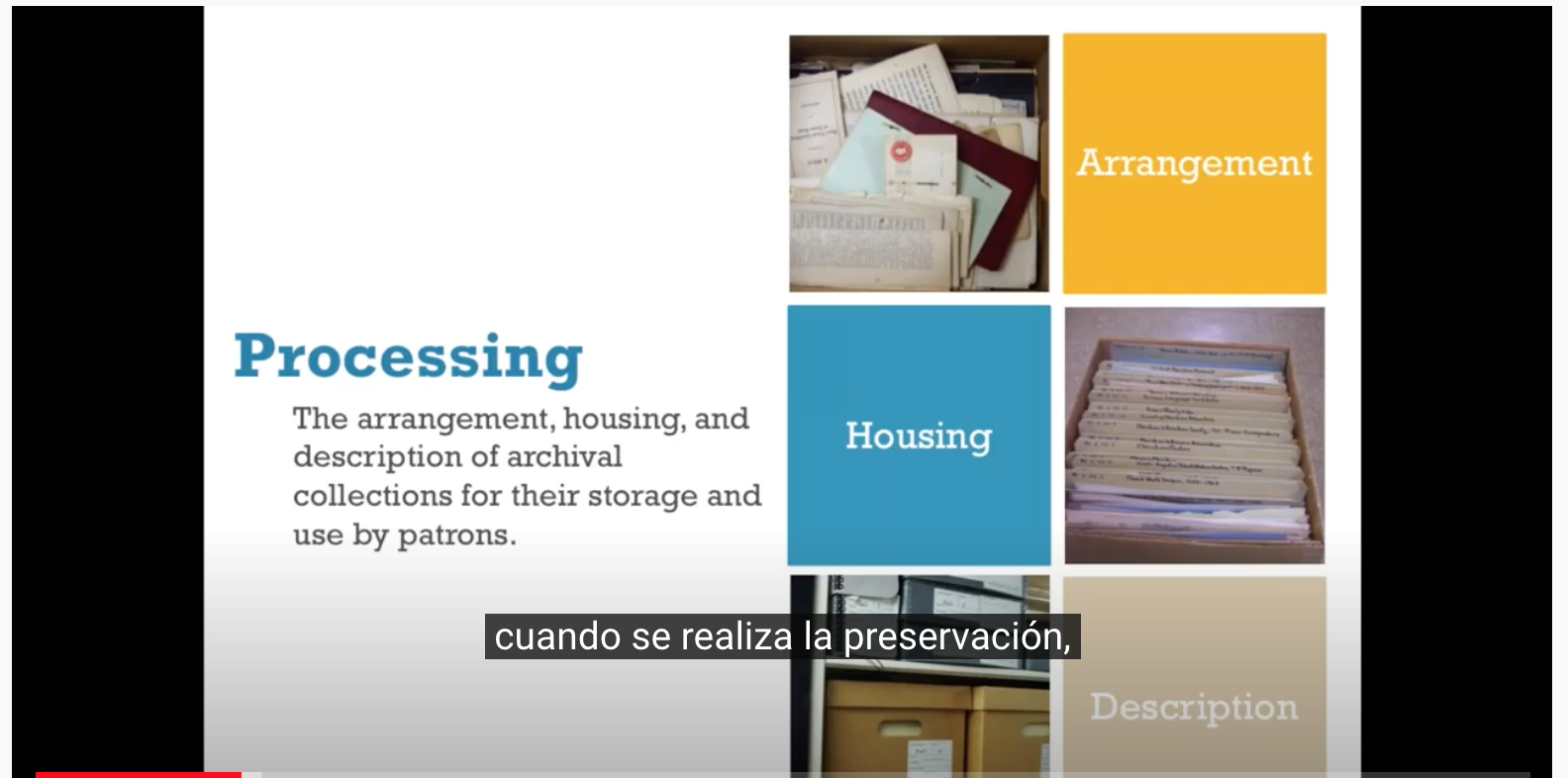 Documentary Heritage and Preservation Services for New York (DHPSNY) is Introducing DHPSNY Webinars in Spanish
Connected by subject matter, the webinars "Finding Aid Basics: An Introduction to DACS" (April 26, 2017) and "Finding Aids: Tools and Tips for Basic Description" (August 25, 2021) are able to be viewed with Neutral US Spanish subtitle translations. These webinars are available for free on DHPSNYs YouTube page, and also accessible on the Webinars page of our website. DHPSNY, the New York State Archives, and New York State Library believe that it is important to expand the language accessibility of its programming and plan to develop further resources that will also have Spanish translations.
In order to make the most useful information about archives and preservation in New York State available in Spanish, we hope to gather your feedback on which programming you would like to see translated next. If you or your constituencies have Spanish-speaking members, please let us know what you think of the current subtitled webinars, and what other types of archival and preservation support information would be desired for Spanish-language communities.
Introducción de seminarios de DHPSNY en español
Documentary Heritage & Preservation Services for New York (DHPSNY) tiene el placer de anunciar que ahora dispone de subtítulos en español para dos presentaciones grabadas de conferencias virtuales. Los seminarios se vinculan temáticamente, y son "Fundamentos de la guía de búsqueda: Una introducción a DACS" (26 de abril de 2017) y "La guía de búsqueda: Recursos y consejos para la descripción básica" (25 de agosto de 2021). Cuentan con subtítulos en el español neutro de Estados Unidos. Los seminarios son gratis y están accesibles en la página YouTube de DHPSNY tanto como en la página de seminarios virtuales de nuestra página web. Es la creencia de DHPSNY, los Archivos del estado de Nueva York y la Biblioteca del estado de Nueva York que conviene aumentar la accesibilidad lingüística de su programación, y su intención es desarrollar recursos adicionales con traducciones al español.
Para asegurar la disponibilidad de la información más práctica sobre los archivos y la preservación en el estado de Nueva York, deseamos recoger sus comentarios sobre cuáles recursos les gustaría ver traducidos en adelante. Si usted o sus organizaciones tienen miembros hispanohablantes, déjenos saber lo que piensa de los seminarios ya subtitulados, y cuáles otros tipos de información complementaria sobre los archivos y la preservación serían de ventaja para las comunidades hispanohablantes.
Back To Blog