Antiracism Resources: Documenting Black Communities in the Capital District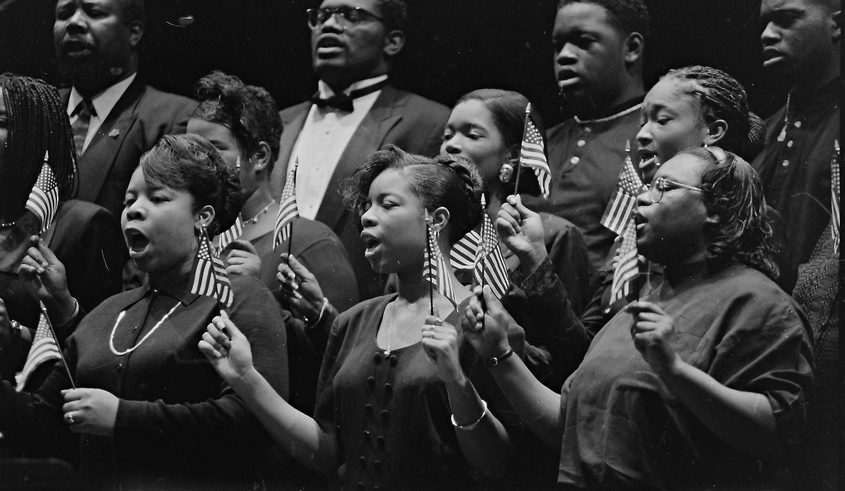 As part of our ongoing series of blog posts featuring antiracist resources for collecting institutions in New York, DHPSNY highlights new and innovative projects that are working to preserve the history of marginalized communities. Acknowledging that primary sources are the keys to understanding history and access to those materials helps communities to connect to their past, the African American Historical Records Project, coordinated by the Schenectady County Historical Society (SCHS), will create an online catalog of historical records with the Black Community in Schenectady. 
The project received a grant award from the Documentary Heritage Program at the New York State Archives. Working with an advisory committee of prominent community members, SCHS will conduct a survey of historical collections and records throughout Schenectady, and it will use the survey results to populate the catalog. Historical records documenting the history of any community include a spectrum of materials and formats, and archivist Marietta Carr of SCHS recognizes that,"There are a lot of different ways that people record their lives and experiences. We're looking for church records, organization or business records, diaries, oral histories, correspondence, photographs, videos, music, and art. We're open to all of sorts of items created by African Americans in Schenectady and connected to the community's history." 
Ultimately, the African American Historical Records Project aims to improve awareness of records documenting Black communities in Schenectady and encourage access to support research into a more complete history of Schenectady. SCHS is also conscious of the importance that preservation plays in documenting the history of the Black Community. Similar to the Buffalo East Side History Project and the Black History Preservation Project in Syracuse, they hope to explore ways the Black Community can preserve materials documenting their past without the need to relinquish custody of that history.    
Has your institution undertaken a documentation project in your community? Are you interested in learning more about how to support these types of projects? Please share any comments or feedback below, email us at info@DHPSNY.org, or connect with us on the DHPSNY Facebook page or DHPSNY Community Facebook Group. 
This is part of a biweekly blog series on sharing information, promoting resources, encouraging discussion, and amplifying the voices of Black, Indigenous, and People of Color (BIPOC) doing antiracism work in archives, museums, history sites, and library special collections. DHPSNY is committed to supporting the diverse network of collecting institutions that safeguard and ensure access to historical records and library research materials across New York State. To learn more, visit our first blog post in the series. 
Image: "Members of the Refreshing Spring Young Adult Choir, under the direction of Sister Georgetta Dix, perform during inauguration ceremonies for the Schenectady City Council on Jan. 1, 1996." Gazette file photo.
Back To Blog