Antiracism Resources: Buffalo East Side History Project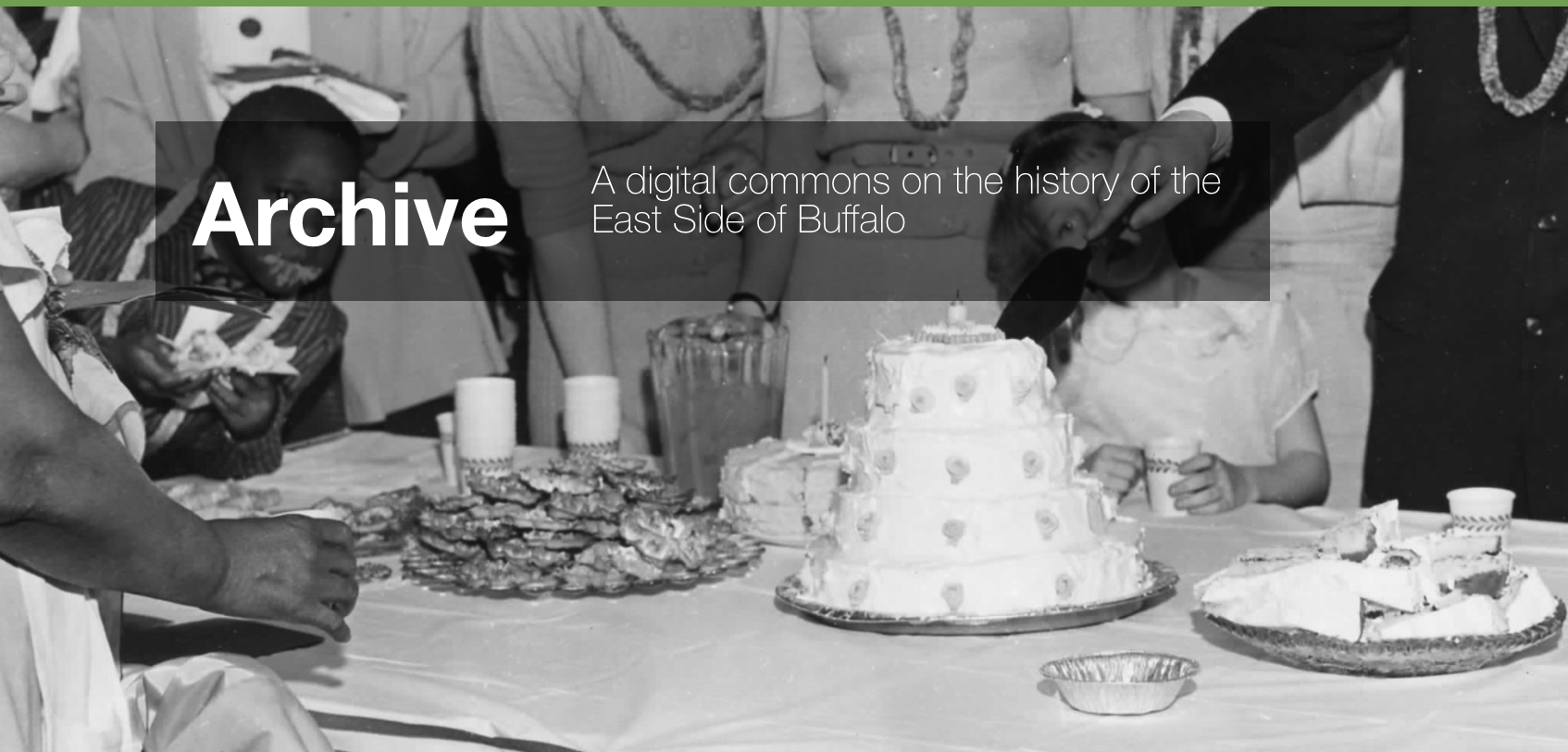 Documenting marginalized communities in New York State is a complicated undertaking that requires careful planning, an openness to meaningful collaboration, and an understanding that successful documentation is more than collection development and acquisition. The Buffalo East Side History Project is an outstanding example of this balance, a collaboration between the University at Buffalo Center for Urban Studies and the Buffalo State College Butler Library Archives and Special Collections - Monroe Fordham Regional History Center.
The Buffalo East Side History Project is built on the pioneering work of Dr. Monroe Fordham to preserve the history of African American communities in New York State, and work done by the Urban Studies Department and the Greater Buffalo United Ministries (GRUM) as part of a Community Health Needs Assessment. Both project partners and GRUM recognized that historically Black churches were the custodians of invaluable documentation of Black communities that are traditionally excluded from the historical record. In order to ensure that these records were accessible to historians, community activists, urban planners, and community residents, the project conducted a wide-ranging survey of available church records and created an online digital commons of scanned images of selected records. The commons provided the best means of making these records accessible while ensuring that historically marginalized communities on the East Side of Buffalo remained the custodians of their historical records. Both the survey work and the selection of materials for digitization were guided by a project team that relied on input from members of Greater Buffalo United Ministries.    
The Buffalo East Side History project was funded by a Documentary Heritage Program Grant, through the New York State Archives. These grants are designed to build a more comprehensive and equitable documentation of New York State's history and culture by supporting projects that identify, survey, collect, arrange, describe, and make available records that relate to groups and topics traditionally under-represented in the State's historical record.
To learn more about the Documentary Heritage Program Grants, including project categories and upcoming deadlines, click here.
Has your institution undertaken a documentation project in your community? Are you interested in learning more about how to support these types of projects? Please comment below, email us at info@DHPSNY.org, or connect with us on the DHPSNY Facebook page or DHPSNY Community Facebook Group. 
This is part of a biweekly blog series on sharing information, promoting resources, encouraging discussion, and amplifying the voices of Black, Indigenous, and People of Color (BIPOC) doing antiracism work in archives, museums, history sites, and library special collections. DHPSNY is committed to supporting the diverse network of collecting institutions that safeguard and ensure access to historical records and library research materials across New York State. To learn more, visit our first blog post in the series.
Image: "Archive: A digital commons on the history of the East Side of Buffalo" website banner, Buffalo East Side History Project: https://centerforurbanstudies.ap.buffalo.edu/east-side-history-project/.
Back To Blog