Resources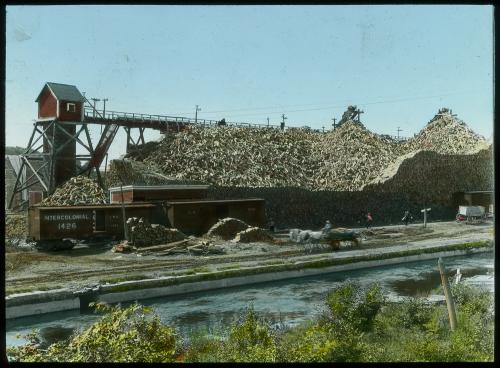 ---
COVID-19 
The DHPSNY COVID-19 Information Aggregate is a collection of resources to support New York State's collecting institutions updated weekly. To help institutions navigate this period of uncertainty, this collection tracks an array of the best sources around, including newly accessible on-demand learning opportunities, funding for cultural institutions, and the latest updates from local, state, federal, and international leaders in the field.
---
Resources
DHPSNY staff has compiled an extensive list of online resources to support learning and program growth for New York's collecting institutions. These include links to academic articles, sample policies and guidelines, digital records, and other resources on a range of important topics.
This page also features a Calendar of Upcoming Events for New York's cultural heritage community.
Contents
Administration
Archives
Born Digital and Digitized Records
Disaster Preparedness
Education and Outreach
Exhibition
Grants
Podcasts
Preservation
Regional Resources
DHPSNY News
DHPSNY Podcast
DHPSNY Webinar Recordings
Other Resource Aggregates
Administration
POLICIES & PROCEDURES
TEMPLATES & EXAMPLES:
Archives
TEMPLATES & EXAMPLES:
  Born Digital and Digitized Records
Disaster Preparedness
Education and Outreach
Exhibition
Grants
Podcasts
More Podcast, Less Process – "Podcast featuring interviews with archivists, librarians, preservationists, technologists, and information professionals about interesting work and projects within and involving archives, special collections, and cultural heritage. Topics include appraisal and acquisition, arrangement and description, reference, outreach and education, collection management, physical and digital preservation, and infrastructure and technology."
Dewey Decibel Podcast – "A podcast series from American Libraries, the magazine of the American Library Association. Each month, you host and American Libraries Associate Editor Phil Morehart will be your guide to conversations with librarians, authors, thinkers, and scholars about topics from the library world and beyond."
HiFi History – A podcast that "explores how saving places, memories and objects from the past (aka "historic preservation") improves your life and your community."
 
Policies & Procedures
TEMPLATES & EXAMPLES:
Preservation
Regional Resources
The following organizations provide support to collecting institutions in specific regions throughout New York State. Empire State Library Network is comprised of nine regional library resource councils, each providing a range of support services that include continuing education, digitization services, access to electronic resources, services to the health care community, consulting, information technologies, and advocacy. ESLN provides similar services to the entire state, such as continuing education and discounted electronic resources.
The following are additional regional organizations providing support to New York collecting institutions.
D
HPSNY News
DHPSNY News
DHPSNY News is an annual print publication chronicling our adventures delivering free programs and services in the Empire State. Our latest issue features a recap of our Year 4 Planning & Assessment site visits, education programs, and conferences, as well as interviews, highlights from our Conversations on Local History, and more.
 
The DHPSNY podcast highlights some of the fascinating institutions we work with and gives you a behind-the-scenes look at how we deliver our programs and services. Our first season focuses on visits from our 2016-17 Planning & Assessment Services rounds, telling the stories of various institutions while showcasing how our Archives and Preservation Specialists conduct site assessments. Stream episodes below or on the Apple Podcasts app and the DHPSNY Mixcloud page.
​DHPSNY's webinars address emerging issues and best practices for collecting institutions, with content scaled to apply to small- and medium-sized organizations with limited resources. To view recordings of past webinars, visit our Webinars page. You can also subscribe to the DHPSNY YouTube channel and never miss the release of a new recording. All of DHPSNY's education programs are presented free of charge for New York institutions. Webinar recordings are made available within one week of the original webcast.