Archival Needs Assessments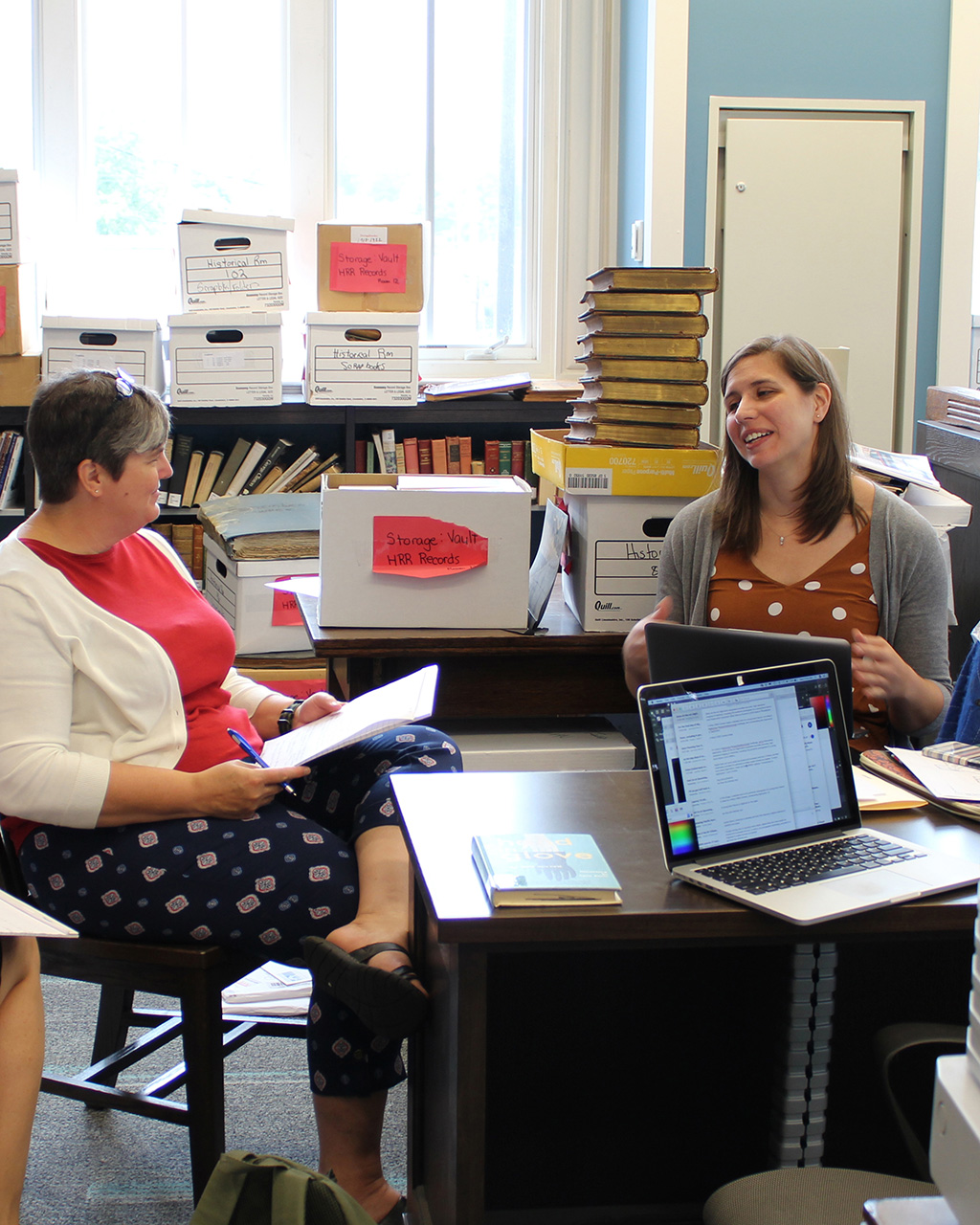 As stewards of historical records, we have a shared a responsibility to both the creators and donors of our collections and the general public who benefit from access to them. Conducting a comprehensive Archival Needs Assessment is an essential step in ensuring the continued health of your archival program by evaluating its strengths and weaknesses and establishing a plan for further development.
An Archival Needs Assessment will thoroughly examine your program, identifying and addressing specific organizational needs, operational efficiencies, facility and storage concerns, and collection management issues. The assessment will pinpoint problems, recommend solutions, set priorities, and guide the development of your archival program. Our assessments are conducted by an experienced archivist with needs assessment expertise. This process includes an in-person or virtual site visit, a report, and follow-up services, as appropriate.
A DHPSNY staff member will interview key personnel at your organization and evaluate the existing historical records program, policies, and facility. The resulting assessment report will describe the current status of the organization, address its needs, and provide recommendations for short- and long-term planning and vision. Institutions are encouraged to conduct the self-assessment survey workbooks Strengthening Archives in advance of their request for a DHPSNY Archival Needs Assessment. See the Assessment/Survey FAQ to learn more about the virtual assessment process.
At the completion of the final report, the DHPSNY assessor will offer the organization several options for receiving a half-day support program intended to strengthen their ability to implement a recommendation in the assessment. This program will be scheduled for six months after the site receives the final report and will be conducted remotely. These support programs will be built around subjects such as writing a processing plan, developing discrete policies, or finding aid basics.
Criteria for Participation
Eligible institutions are those that are nonprofit, non-government cultural institutions in New York State that:
Hold historical records, and/or library research materials, and
Operate programs to preserve such records and make them publicly accessible
If you have questions about your eligibility, please contact DHPSNY.
DHPSNY's application forms are powered by Submittable. The online platform allows you to save your work and return if you are unable to complete in one sitting, as well as upload a variety of supporting materials directly within the form. 
Applications are accepted year-round and reviewed three times a year by an advisory committee of library, archives, and conservation professionals. Click here to learn more about DHPSNY's application review process.
Apply by Friday, March 8, 2024, to be considered for the spring 2024 application review period. Click here to apply.
DHPSNY staff is available to assist you in completing the application form. Please contact the DHPSNY team for assistance, questions about eligibility, or additional information at (215) 545-0613 ext. 337 or info@dhpsny.org.