Deadline Extended: Register by 10/18 for Our Next Paper Care Workshop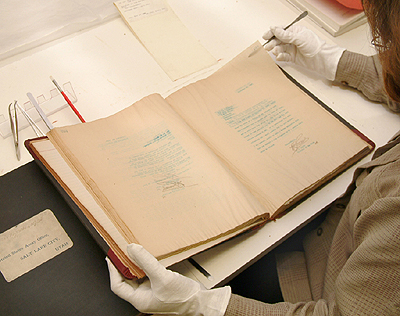 The deadline to register for our next workshop has been EXTENDED to Wednesday, October 18th! Sign up to join us in Erie County on October 25th at the Western New York Library Resources Council in Cheektowaga for our final workshop of the year, Fundamentals of Caring for Paper Collections. This session is scheduled to take place the day before this year's Mid-Atlantic Regional Archives Conference (MARAC), just up the road in Buffalo!
Click here to register for the October 25th workshop.
If you can't join us in Cheektowaga, the same workshop will be presented in Corning (Steuben County)on November 13th and Watertown (Jefferson County) November 15th.
Presented free of charge to New York institutions, DHPSNY's education programs address the needs of professionals and volunteers responsible for the care and handling of historical records. For a complete list of educational workshops and webinars, visit our Education page.
Back To Blog