Workshops
DHPSNY's workshops promote interactive learning, networking, and collaboration. Free for New York institutions, DHPSNY's programs address the needs of professionals and volunteers responsible for the care and handling of historical records. Presented throughout the state, workshops emphasize hands-on learning exercises and provide supplemental resources. See below for descriptions and registration for upcoming workshops.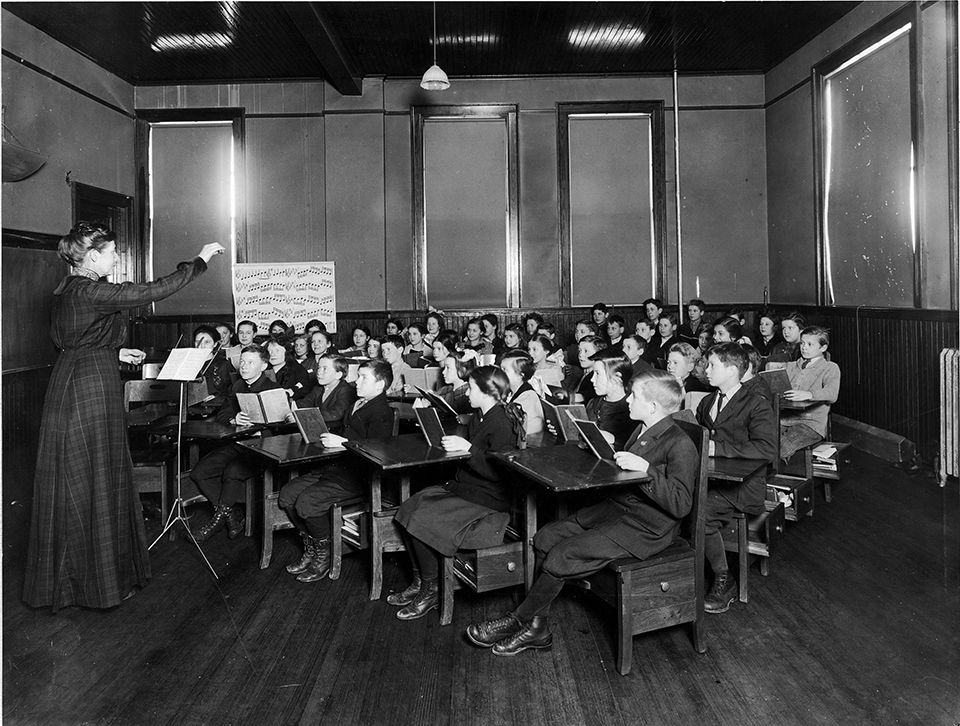 Solvay Public School, 1890; New York State Archives
The next DHPSNY workshop series will begin in April 2018. A complete schedule of upcoming education programs will be announced soon.