Pest Management Webinar Recording Now Available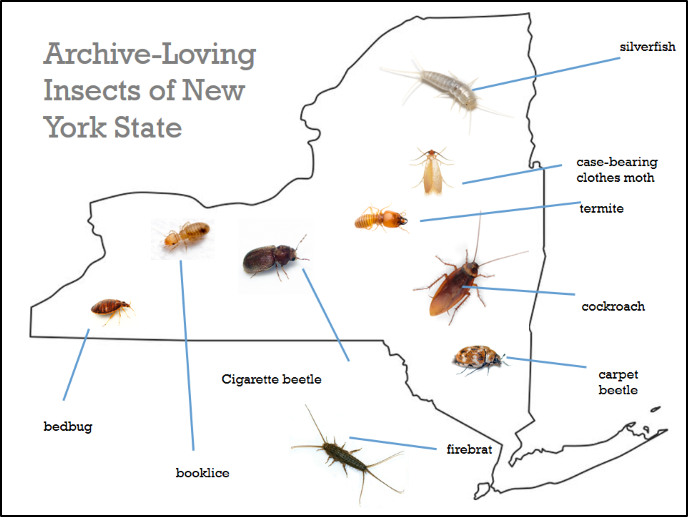 Yesterday's webinar, Introduction to Integrated Pest Management, was not for the insectophobic, but it did contain tons of valuable information for those in charge of safeguarding archival collections. DHPSNY Preservation Specialist Gillian Marcus took us on a guided tour of the various pest species that inhabit New York State and supplied viewers with comprehensive strategies to identify pest activity and mitigate damage. Thanks again to everyone who attended and took part in the Q&A. If you missed the presentation, you can download it, along with a copy of the slideshow, at the links below.
To download the webinar recording, visit GoToWebinar and fill out the registration form. You will then be directed to the video.
Click here to view the video.
We're also happy to make the complete slideshow available as a PDF at this link.
Click here to download the presentation.
Our next webinar, Finding Aid Basics: An Introduction to DACS, is Wednesday, April 26, at 2:00 PM.
Click here to register.
Back To Blog