"Conducting a Basic Inventory" Webinar Recording Now Available!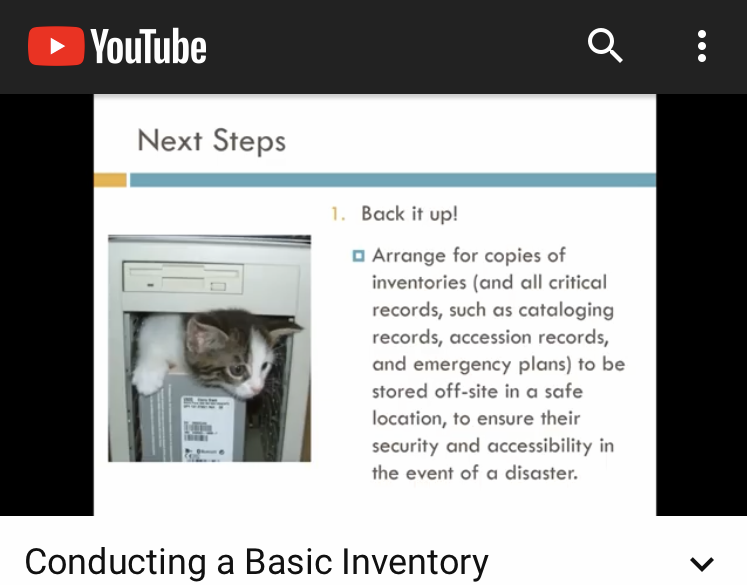 In last week's webinar Conducting a Basic Inventory, DHPSNY Archives Specialist Kate Philipson discussed the process and principles for carrying out a basic inventory for archival, library, or museum collections. She thoroughly examined several important questions, including "What is an archival inventory?"; "Why would you want to conduct an inventory?"; "How do you approach such a big project?"; and "What are your next steps, when is it finished?." This highly organized and accessible presentation is perfect for organizations new to collections management, as well and those with established programs in need of a refresher.
Click here to view the recording.
Click here to download the slideshow.
How long inventory work should take - additional resources.
Presented free of charge to New York institutions, DHPSNY's education programs address the needs of professionals and volunteers responsible for the care and handling of historical records. Our webinars address emerging issues and best practices, with content scaled to apply to small- and medium-sized organizations with limited resources.
Back To Blog