"Understanding and Managing Liability Insurance" Webinar Recording Now Available!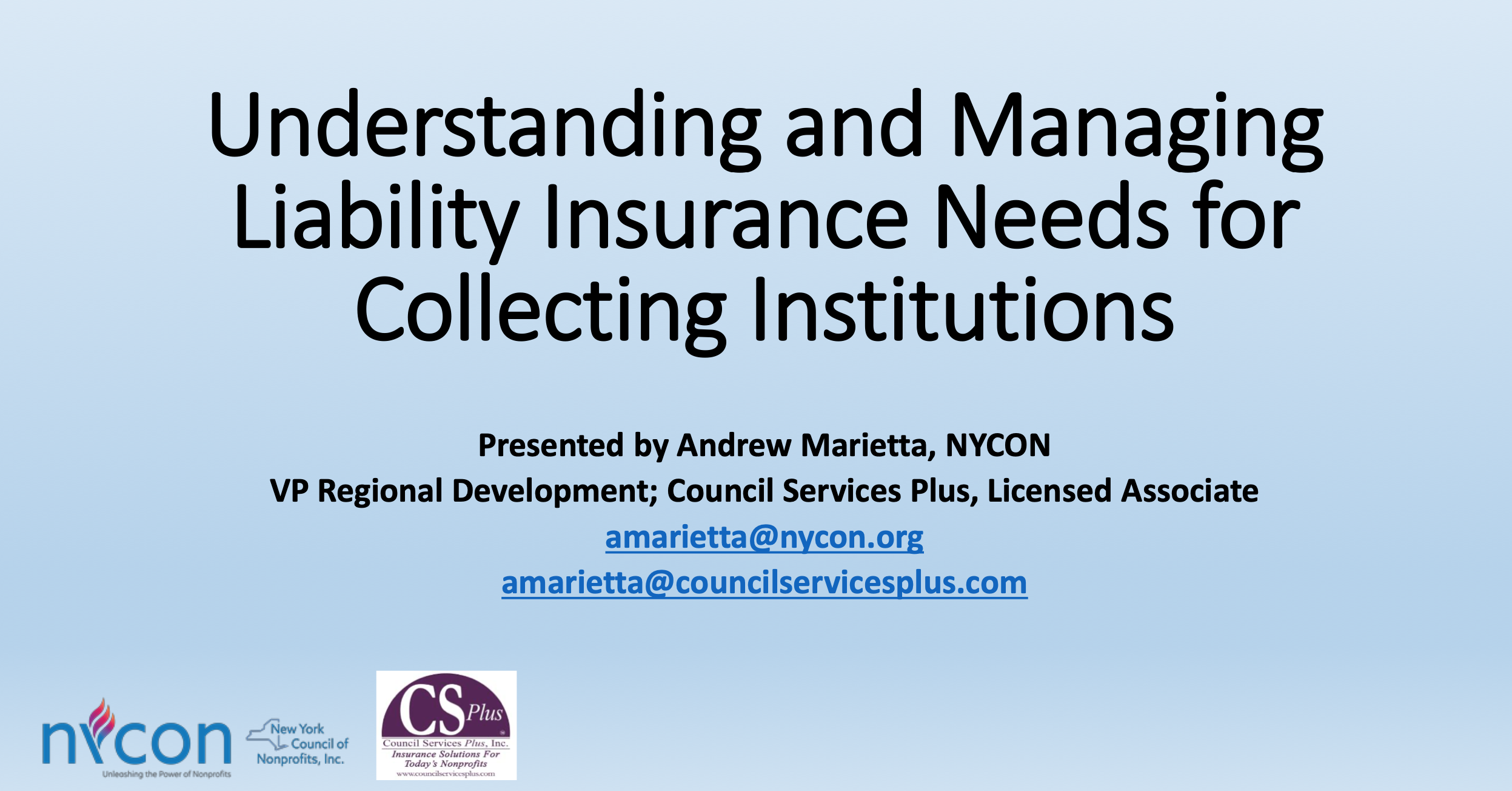 In our most recent live webinar presentation, Andrew Marietta, VP, Regional Development, New York Council of Nonprofits, presented an overview on the role of insurance, the various types and considerations for risk management, and the steps you can take to protect your organization. This webinar addressed how organizations can protect themselves against financial loss from exposure to certain risks, how best to manage organizational risks, and how to do so with limited resources.
Click here to view the recording.
Click here to download the slideshow.
Presented free of charge to New York institutions, DHPSNY education programs address the needs of professionals and volunteers responsible for the care and handling of historical records. Our webinars address emerging issues and best practices, with content scaled to apply to small- and medium-sized organizations with limited resources.
Back To Blog