Antiracism Resources — Interview: Saint Regis Mohawk Tribe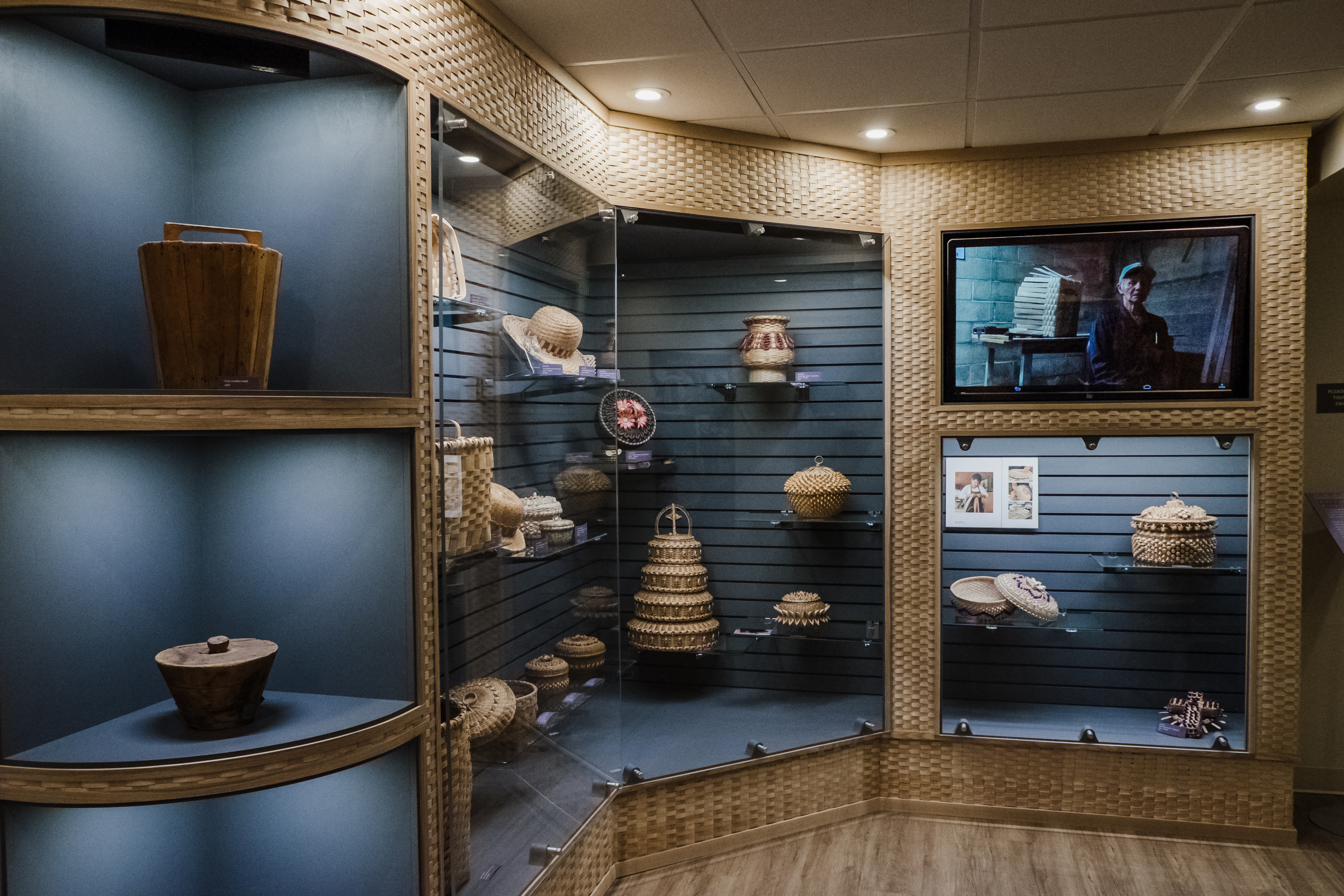 The  Saint Regis Mohawk Tribe, dedicated to preserving the Mohawk's dynamic, influential culture, was awarded Strategic Planning Assistance in 2019 and became the first Federally Recognized Tribe to receive DHPSNY services. Then, in 2020 they were awarded a DHPSNY Archival Needs Assessment, which examined their archival program holistically through an external lens. In this interview, we caught up with GailMc Donald, Akwesasne Heritage Complex Project Developer, to learn about their DHPSNY experience and busy year-to-date. This is the unabridged version of the article that appears in the 2021 DHPSNY News.
First, can you tell us a little about the Regis Mohawk Tribe?
The Mohawk are traditionally the keepers of the Eastern Door of the Iroquois Confederacy, also known as the Six Nations Confederacy or the Haudenosaunee Confederacy. Our original homeland is the northeastern region of New York State extending into southern Canada and Vermont. Prior to contact with Europeans the Mohawk settlements populated the Mohawk Valley of New York State. Through the centuries Mohawk influence extended far beyond our territory. Our location, as the Iroquois nation closest to Albany and Montreal has contributed directly to a long and beautifully complicated history. 
The Saint Regis Mohawk Tribal Council is the duly elected and recognized government of the Mohawk people. The Tribe is located in Akwesasne, New York.  
Ska'tne ionkwaio'te ón:wa wenhniserá:te ne sén:ha aioianerénhake ne enióhrhen'ne 
Working Together Today to Build a Better Tomorrow 
The Tribe's Mission is: 
Accountable government & professional organization that benefits the community 
Building the path through which community development can be fully realized now and in the future 
Exercising tribal sovereignty and all the tools of government 
Developing its capacity as a service delivery organization 
Engaging in collaborative partnerships that expand its impact 
The Tribe's Vision, Principles, Core Strategies and a Strategic Plan 2020-2027 can be found on the Tribe's Website: https://www.srmt-nsn.gov/about-the-tribe.
Do you have a personal favorite document or item in the archives? 
Akwesasne has many artifacts and historical documents held in various locations across our territory as well as many historical belongings housed in museums, archives and private collections. Given our recent work with documenting our archival holdings and preparations for the construction of our new Heritage Center (new Library, Museum, Archive and Event Center) we have documented many of those holdings to support our planning and design processes to ensure we have the greatest protections in place for our valued historical items. While we have many items to choose from, my personal favorite items are contained in the beautiful basket exhibit held at the Akwesasne Cultural Center Museum. This unique exhibit has been created by a local Mohawk designer along with a skilled wood craftsman from our community who incorporated our traditional black ash tree splint basket weave into the exhibit itself. The baskets displayed represent the works of some our most famous basket makers. The exhibit displays many unique Mohawk designs and features and the craftsmanship is extraordinary. If you ever have a chance, it is worth the visit to the Museum to view this exhibit and the other fine offerings.   
 
How was your experience with the DHPSNY application and virtual Archival Needs Assessment process? 
Through the work we have done via DHPSNY, we have enjoyed a great partnership and sharing of information, resources and networking. The application process was not complicated and we were grateful for the expertise shared in planning the many aspects of strategic planning and documentation and archival work. Akwesasne is a complicated community with its geographical and historical uniqueness – it didn't take too long to orientate the DHPSNY team and consultants to our uniqueness and the desire we have to develop our heritage facilities, programs and services to address a one Akwesasne.  
Given the impact of COVID-19, we quickly adapted to a virtual means to stay connected and to keep our progress moving forward. Our Working Group, comprised of key representatives from our Library, Museum, Archives, worked very well with the Program Manager Anastasia Matijkiw. The process was seamless and the feedback and comprehensive report provided was very well done and very helpful. We continue to remain in contact with Anastasia, which illustrates the commitment of the professionals in DHPNYS to working in an on-going relationship of support.
 
You've had a busy 2021 so far, can you catch us up on some of your major projects and progress on your strategic plan?
We have been extremely busy over the past 4 years developing our Heritage facilities and Cultural Tourism for Akwesasne - "Sharing the Mohawk Spirit". Our Tourism Team has made great strides in developing our infrastructure, working with consultants, community and organizations and our cultural artisans to create the programs and services needed to support our community objectives. 
We have been fortunate to seek and gain some grant funding to help support the work efforts and enable us to plan for our new Heritage Center, an Art Gallery and develop park spaces along the St. Regis Riverfront in Downtown Akwesasne – Skén:nen (Peace) Park. They are beautiful developments that are much needed. Our next task is to obtain the necessary capital funding to get these projects moving forward.   
If anyone would like more information on the work we have undertaken, we are more than happy to discuss, contact me at: gail.mcdonald@srmt-nsn.gov. In closing, we have been very pleased with our work and partnership with DHPSNY.
Image: Museum Basket Display, Saint Regis Mohawk Tribe.
Back To Blog