Antiracism Resources: Annual Recap and Series Transition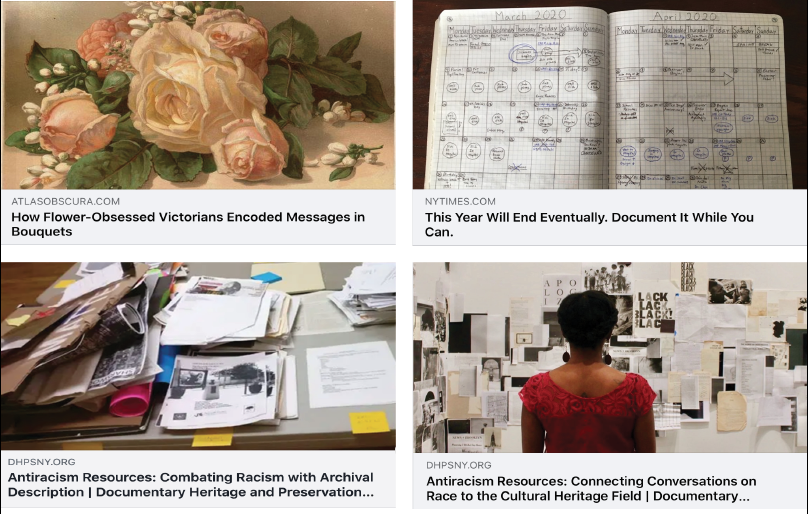 As DHPSNY has been working towards a return to in-person Planning & Assessment services, and increasing the direct webinars and conversations around antiracism work for collecting institutions with Aria Strategies, we also want to revisit the last year of work spent sharing resources through this blog, as well as discuss our plans for the next direction the blog will take.
An annual review is important, especially to understand if we've been meeting the goals that we set as a resource-connector and hub of information for New York State collecting institutions. In the past 2 years, we have written and coordinated 37 blog posts, highlighting 140 links to writings, projects, programs, organizations, and collections. The last year has incorporated more actionable examples and guidelines for hiring, cataloging, and collecting, as well as recapped the first DHPSNY Dialogue session. This set the tone for a shared and continuously-developing understanding of antiracism, diversity, equity, and accessibility work across our field.
Blog posts have been shared widely, through DHPSNY's Facebook page, Instagram page, and our bi-monthly email newsletter. While we can measure certain metrics, it is harder to understand if we've "fostered discussion" about antiracism among NY collecting institutions through the blog posts alone. However, we believe that promoting active and adjacent antiracism work increases the accessibility of information, and therefore leads to conversations; amplification of BIPOC voices is important. The DHPSNY Dialogues and antiracism-focused webinars facilitated by the team at Aria Strategies have supported this goal as well.
In service of building upon the work of this blog series, we plan to expand beyond the sharing of resources and begin focusing on how people and organizations have applied antiracism strategies in practice. We hope to look at a range of case studies to represent how growing resources are being implemented across the field, through the work of various types of institutions who are changing policies to be more inclusive, forming equitable partnerships, and growing relationships with new and diverse audiences. Highlighting case studies will continue to foster an awareness of the fact that antiracism work is not simply something you can read about, but also something you can do.
Please watch this space in the coming months as we begin to gather and write about this work from New York State organizations. If you have an example of work that your organization has changed or implemented in the service of increasing antiracism, equity, and justice for your constituents, please email or call us and share your story. Keep in mind that this work is an ongoing process, and that it does not need to be "completed" to be worth sharing. You can reach us by email at info@DHPSNY.org, or connect with us on the DHPSNY Facebook page or DHPSNY Community Facebook Group.
This post is part of a blog series on sharing information, promoting resources, encouraging discussion, and amplifying the voices of Black, Indigenous, and People of Color (BIPOC) doing antiracism work in archives, museums, history sites, and library special collections. DHPSNY is committed to supporting the diverse network of collecting institutions that safeguard and ensure access to historical records and library research materials across New York State. To learn more, visit our first blog post in the series.
To access the full list of resources in this series, visit our Antiracism Resources links spreadsheet.
Back To Blog