Antiracism Resources: Centering Indigenous Experience and Perspectives, and Understanding Slavery in New York State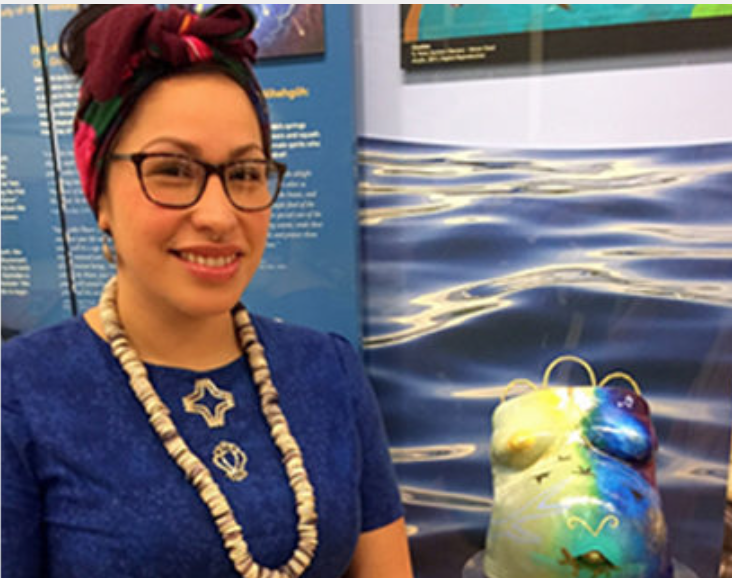 Contributed by Aria Camaione-Lind, Aria Strategies
How do collecting organizations build from the Indigenous perspective? That was our guiding question at our January 12 DHPSNY Dialogue. This facilitated dialogue, co-moderated by Aria Camaione-Lind, Tonia Galban, Michael Galban, Jordan Smith, and Justin Cree, encouraged attendees to center directly impacted people and work smarter not harder. It was designed for people who work in or volunteer for museums, libraries, archives, and cultural heritage organizations and/or sites who are working to understand Indigenous and Native perspectives and experiences as they relate to their organization and/or collection. At the end of this facilitated conversation, participants left with a plan to build capacity at their organization related to Indigenous and Native perspectives. 
The moderators looked specifically at the system of "interpreter sharing" developed by Native American historical interpreters at two historic sites with Indigenous history: Ganondagan State Historic Site and Old Fort Niagara. Both sites needed the interpretation of Indigenous history and experiences by Native historians, but there never seemed to be enough people to work at both sites. In order to solve this problem of low capacity, the Native historic interpreter and historical community did several things: 
First, they identified that there was a problem: There was not enough Indigenous staff time to meet the demand for sharing Indigenous history and perspectives at either historic site.
Second, to solve the problem, the Indigenous interpreters and historians at both sites leaned into the foundations of their communities: relationships. They began talking about ways they could meet the need and demand for Indigenous perspectives and experiences at both sites by combining their Indigenous staff and resources. 
Finally, the Native interpreters and historians at each site worked through different systems to communicate and facilitate the logistics of combining their talents to meet the needs for Indigenous interpretation and teaching at each site.
Dialogue attendees were invited to talk through an opportunity to center Indigenous experiences or history at their own site or collection in small groups. The small group conversations focused on identifying an opportunity to center Indigenous experiences or history, exploring the organization's, site's or collection's past and current relationship with the Indigenous community, designing and analyzing systems to support the opportunity, and identifying and addressing barriers to success. Dialogue attendees were encouraged to use this template to think through their approach to centering Indigenous experiences and perspectives.
Our January dialogue introduced the theme for the DHPSNY 2023 antiracism program series: Centering Indigenous Experience and Perspectives, and Understanding Slavery in New York State. This theme and its programming will allow the people who power museums, libraries, archives, and cultural heritage organizations and sites to dig deeper into these important aspects of New York State's history while developing the skills, plans, and relationships to weave Indigenous experiences and perspectives, and the realities of chattel slavery in New York State, into their work.  
This post is part of a blog series on sharing information, promoting resources, encouraging discussion, and amplifying the voices of Black, Indigenous, and People of Color (BIPOC) doing antiracism work in archives, museums, history sites, and library special collections. DHPSNY is committed to supporting the diverse network of collecting institutions that safeguard and ensure access to historical records and library research materials across New York State. To learn more, visit our first blog post in the series.
To access the full list of resources in this series, visit our Antiracism Resources links spreadsheet.
Image: Detail, website banner, Ganondagan State Historic Site.
Back To Blog