Antiracism Resources: Creating Meaningful and Accessible Collections the Antiracist Way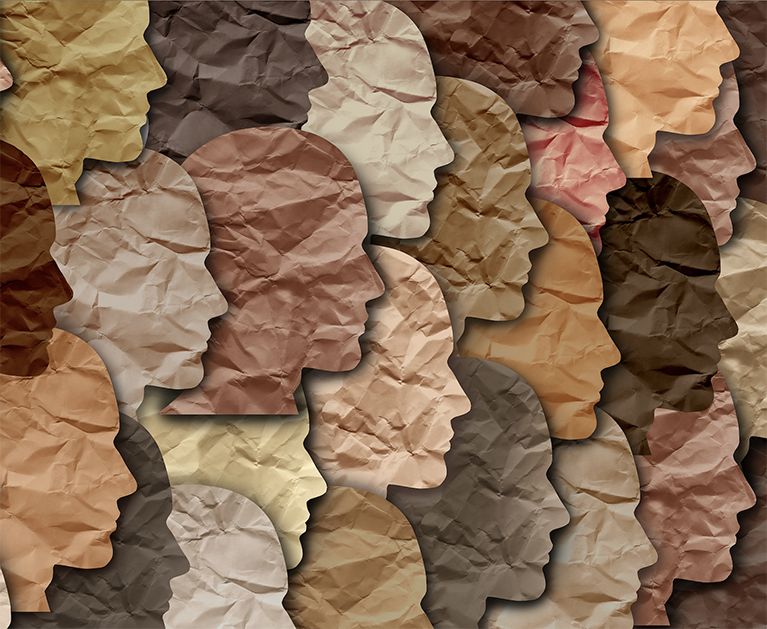 Processes and approaches are one of the most efficient ways for our organizations to shift our practices and culture to an antiracism lens. On September 14, our antiracism education series facilitator, Aria Camaione-Lind, was joined by Jordan Jace of the Archives Partner Trust and Lavada Nahon of the New York State Office of Parks, Recreation and Historic Preservation for the DHPSNY webinar Antiracist Approaches to Collections Accessibility.
Click here for the recording.
Click here to download the slideshow.
All collecting organizations in New York State can use this process to develop accessible collections through an antiracist lens:
Make Decisions: Before creating an accessible collection developed through an antiracist lens, our organizations must make decisions:
Who is our intended audience?
What have we done before to create accessible collections?
Where are we now in our process of creating accessible collections?
What is the need we are addressing?
Guidelines for the Accessible Collection: Organizations must create the "container" for the work of developing an accessible collection through an antiracist lens. Similar to meeting norms or a community agreement, these guidelines allow everyone working on the project to understand the goal, process and approaches the project team will use to develop the accessible collection.
What stories do you want to tell with this collection?
Whose stories are included? Whose are excluded?
What is the potential for impact or harm caused by materials included in the accessible collection?
Partnerships and Funding: To create the best version of your organization's accessible collection, each team must include a diverse group of people with a shared visions, as well as the resources to execute that vision. Recruiting the appropriate partners, listening to each stakeholder group, and securing sufficient funding are the cornerstones of creating an accessible collection through an antiracist lens.
Which partnerships have you identified? Do they include public historians as well as historians who work with private collections? Other local repositories? People who need to see themselves reflected in this collection? People and organizations who care about this work and fund it?
What is the balance of perspectives contributing to the development of the accessible collections? Does it lean male and white? Where are the other folks in your community who bring additional perspectives to the development of the collection? How are you and your organization connected to them?
Are your team members aware of and accountable for their own biases? How is the team supporting each other in this direction?
Who else is doing this work? Who can you learn from?
What are the opportunities for feedback and continuous improvement of your processes and approaches? 
Accountability and Ongoing Work: Once we develop an accessible collection using an antiracist lens, we cannot simply walk away from it and hope for the best. The processes and approaches we use have to be invested with accountability - the opportunity to hear about our mistakes and repair the harm we've caused- and we have to commit to ongoing work to continue improving our own practice as people who work and volunteer for collecting organizations.
How will you carefully curate the accessible collection so that it provides meaningful insight to your audience?
How will you use primary documents and materials to tell the story of the collection?
In what ways will you communicate about potentially harmful languages or images in the collection?
What will you and your organization do when you find out you've made a mistake or caused harm?
Which directly impacted people, the people whose ancestors may be reflected in your accessible collection be valued and consulted throughout the work of building the collection through an antiracist lens?
Our co-facilitators offered these parting words of wisdom at the close of the September 14 webinar:
Know your audience
Engage with diverse perspectives
Educate yourself about the issues and needs of your community, organization and collection as you develop accessible collections through an antiracist lens
Let us know how your organization is digging into this work! You can reach us by email at info@DHPSNY.org, or connect with us on the DHPSNY Facebook page or DHPSNY Community Facebook Group.
This post is part of a blog series on sharing information, promoting resources, encouraging discussion, and amplifying the voices of Black, Indigenous, and People of Color (BIPOC) doing antiracism work in archives, museums, history sites, and library special collections. DHPSNY is committed to supporting the diverse network of collecting institutions that safeguard and ensure access to historical records and library research materials across New York State. To learn more, visit our first blog post in the series.
Back To Blog