Antiracism Resources: Inclusive Vendors in the Archives & Conservation Field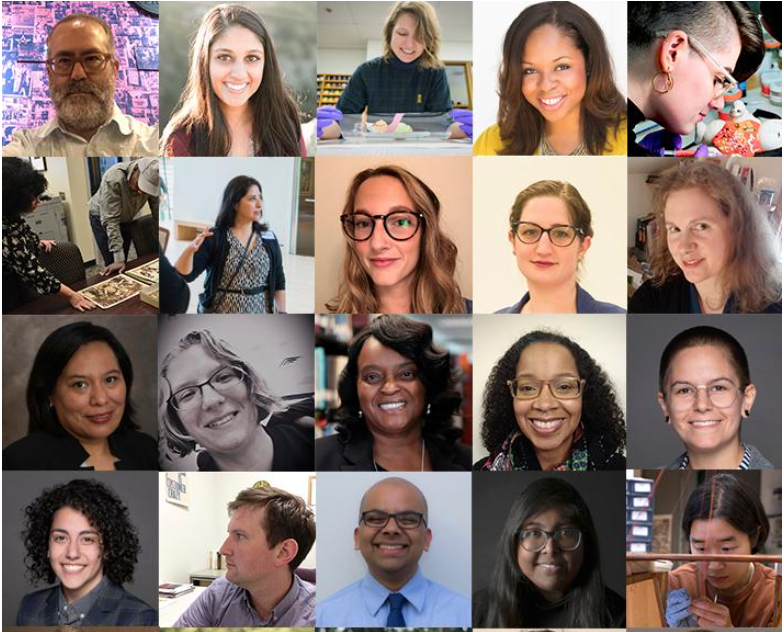 One of the most direct ways to drive change in a community can be deciding where to spend your money. Shopping at BIPOC-, LGBTQ+-, and women-owned and/or operated businesses are great ways to make a difference by supporting underserved groups. But how do we make this possible on an institutional scale? Today we are highlighting a few resources for choosing inclusive vendors for your institution's supply needs.
This past March, the Conservation Center for Art & Historic Artifacts (CCAHA) hosted Diversity in Collections Care: Many Voices, a virtual colloquium centered on diversity and inclusion practices in collecting institutions. One of the many wonderful resources to come out of the event was "Conscientious Consumption: An Inclusive Vendor List." The list is intended to raise awareness, access, and support for businesses relevant to the cultural heritage sector that are BIPOC-, LGBTQ+-, and women-owned and/or operated, as well as ones that offer sustainable products. There are two ways to access this list; the easiest way is through CCAHA's Conscientious Consumption resource page. However, if you wish to be able to sort/filter through the list, we recommend you take a look at the Filterable Vendor List, which is a working version of the vendor list as a Google Sheet.
Are there any vendors that you believe should be included on this list? Additions and suggestions are welcome and can be directed to pso@ccaha.org with "Vendor List" in the subject line. When making a recommendation, please be sure to only list considerations by which the company self-identifies. This is to avoid inadvertently putting individuals at risk by sharing an identity that they may not be open about.  
Another great resource for institutions looking for diverse vendors in New York is the NYS Directory of Certified Minority and Women Owned Business Enterprises, an initiative from the New York State Office of Temporary and Disability Assistance and part of New York State's goal to provide greater opportunities to minority- and women-owned business enterprises (MWBE) across the state. Minority- and women-owned businesses are encouraged to become certified with New York State, and once certified, a company is officially recognized by all State agencies and most authorities as a bona fide MWBE. Certified companies are listed in a directory that is used by State agencies, public authorities, the federal government, and major corporations.
Let us know if working with more inclusive vendors is something that your organization is actively engaging in! You can leave comments or feedback below, email us at info@DHPSNY.org, or connect with us on the DHPSNY Facebook page or DHPSNY Community Facebook Group.
This is part of a biweekly blog series on sharing information, promoting resources, encouraging discussion, and amplifying the voices of Black, Indigenous, and People of Color (BIPOC) doing antiracism work in archives, museums, history sites, and library special collections. DHPSNY is committed to supporting the diverse network of collecting institutions that safeguard and ensure access to historical records and library research materials across New York State. To learn more, visit our first blog post in the series.
Image: CCAHA Diversity in Collections Care colloquium presenters.
Back To Blog