Antiracism Resources: METRO Equity in Action Grant Program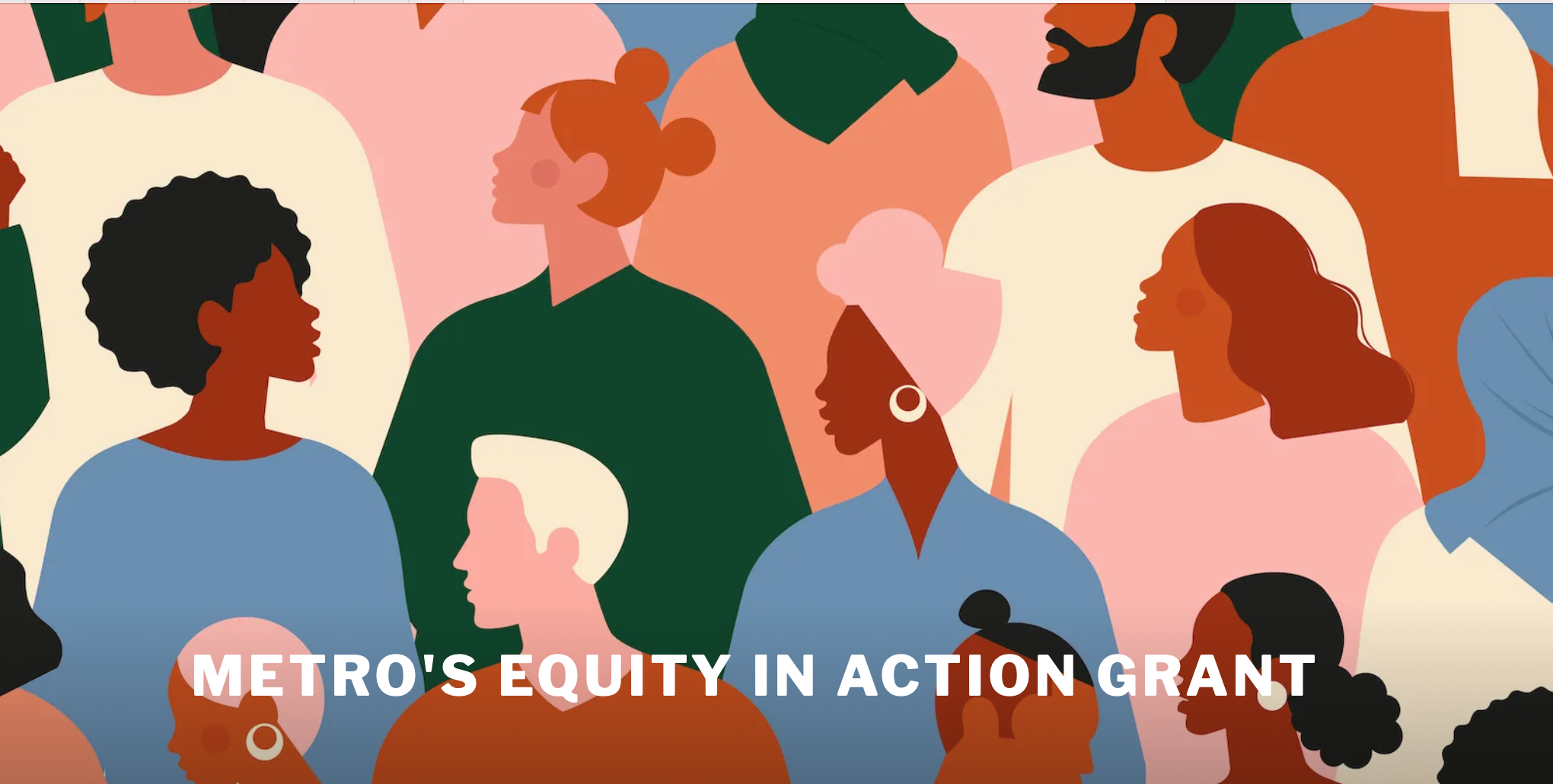 The Metropolitan New York Library Council, known as METRO, has recently announced a second cycle of the Equity in Action grant program. While eligibility is open only to METRO member institutions, or an institution that partners with a METRO member, DHPSNY thought it was important to highlight this work as an active example of direct financial support for "digital [cultural heritage] projects that focus on anti-racist practices and marginalized communities." METRO serves a network of libraries, archives, and museums in New York City and Westchester County.
A wealth of other details about the program and the application process is available on the Equity in Action Grant Information Sheet. The grant is open and flexible for all kinds of work – projects can focus on implementing and improving documentation efforts, cataloging, digitization, oral histories, web archiving, digital curation, digital humanities, or any combination of those forms. Related topics and themes for projects can include encouraging diversity within the field, using an intersectional and anti-racist lens to view digital collections work, uncovering histories of racialized communities, and working with collections that are social-movement based.
DHPSNY spoke with Traci Mark, the Program Manager- Equity, Archives & Media Preservation at METRO, to learn more about the Equity in Action program. METRO is hoping to receive a wide variety of project applications, and they state that the most successful applications "will prioritize holistic projects that involve a community engagement component and/or decision makers and stakeholders of color." Traci made clear that METRO values ongoing and long-term access to materials and to project outputs, as it is essential to develop this kind of work in partnership with people who will both participate in and benefit from it directly. She also hopes that the projects will help people and communities learn new skills while being fairly compensated for their work.
Traci has worked to ensure that this grant process is intentionally accessible and transparent. She is open to any and all questions about the program, so please reach out to her directly  at tmark@metro.org! In support of this openness, METRO is hosting two initial Information Sessions in September, followed by four webinars in October, one with each of the Equity in Action Recipients from 2020 about their experiences – you can register for any of these virtual events here. The application submission deadline is Friday, November 5th, 2021. We at DHPSNY are excited to see all of the projects to come that will continue to improve equity among cultural heritage organizations and communities throughout the Metro New York region!
Do you know of other funding opportunities like the Equity in Action grant program that directly support antiracism work, and that would be of interest to the NY collecting community? Please let us know through email at info@DHPSNY.org, or connect with us on the DHPSNY Facebook page or DHPSNY Community Facebook Group.
This is part of a biweekly blog series on sharing information, promoting resources, encouraging discussion, and amplifying the voices of Black, Indigenous, and People of Color (BIPOC) doing antiracism work in archives, museums, history sites, and library special collections. DHPSNY is committed to supporting the diverse network of collecting institutions that safeguard and ensure access to historical records and library research materials across New York State. To learn more, visit our first blog post in the series.
Back To Blog