Antiracism Resources: Preservation Glossary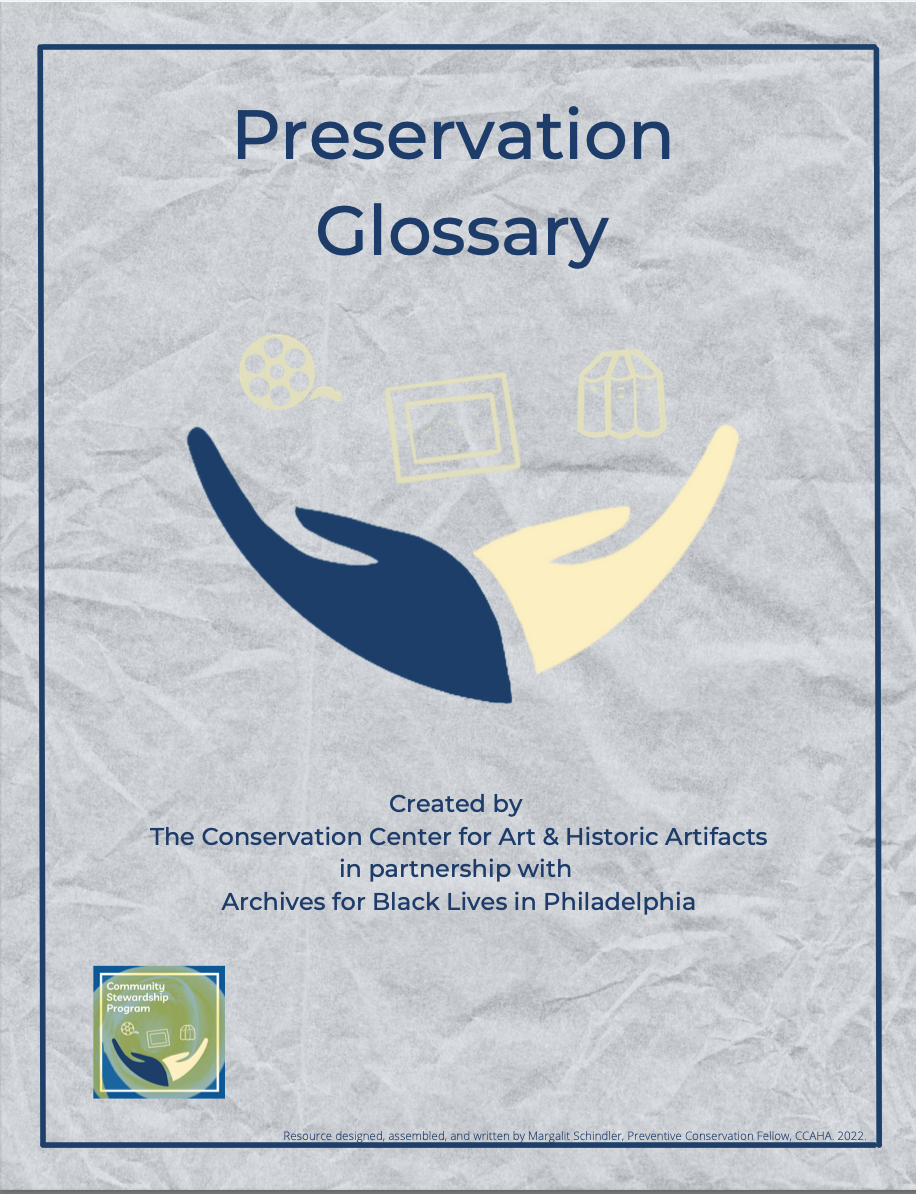 This Preservation Glossary is a resource with text and images that explains useful preservation language and illustrates examples. It includes three sections, focusing on the terms for describing damages and conditions, descriptions of materials that are commonly found, and other collection care terminology. The Glossary also cites and links to other resources for learning more about different facets of the preservation and archives fields.
The Preservation Glossary was created in March 2022 by the Conservation Center for Art & Historic Artifacts in partnership with Archives for Black Lives in Philadelphia as part of the Community Stewardship Program. This resource strives to break down barriers in the field by making preservation terminology more widely accessible for all types of cultural heritage needs.
Please feel free to share this new resource far and wide! And let us know if you have any thoughts or further resources related to the Preservation Glossary, through email at info@DHPSNY.org, or connect with us on the DHPSNY Facebook page or DHPSNY Community Facebook Group.
This post is part of a biweekly blog series on sharing information, promoting resources, encouraging discussion, and amplifying the voices of Black, Indigenous, and People of Color (BIPOC) doing antiracism work in archives, museums, history sites, and library special collections. DHPSNY is committed to supporting the diverse network of collecting institutions that safeguard and ensure access to historical records and library research materials across New York State. To learn more, visit our first blog post in the series.
To access the full list of resources in this series, visit our Antiracism Resources links spreadsheet.
Back To Blog