Antiracism Resources: Third Season of Queens Memory Podcast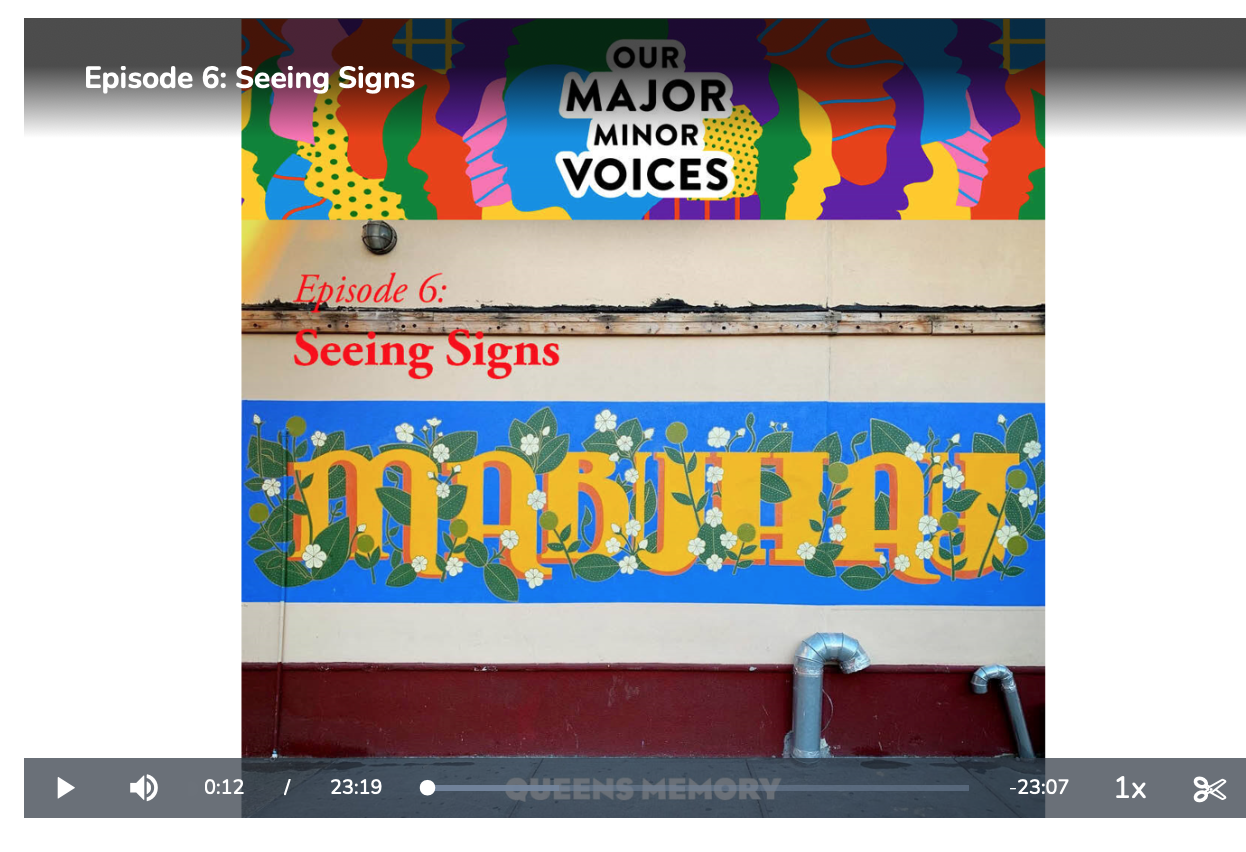 In celebration of Asian American Pacific Islander (AAPI) Heritage Month we are pleased to feature projects that focus on recording the history of Asian Americans in New York State and nationwide.
The Queens Memory Podcast was created in 2017 as a way to "participate in contemporary local and global conversations through the lens of personal narrative." Each ten-episode season features stories from Queens' community members, with the first season drawing directly from the Queens Memory Project oral history interviews and the second season focusing on collecting stories of the coronavirus pandemic and its impact on the community. The second season went on to win a Third Coast International Audio Festival Impact Award.
The current season of the Queens Memory Podcast, "Our Major Minor Voices," features first-person narratives from Queens neighbors of Asian descent. The season includes eight bilingual episodes in some of the most widely spoken Asian languages in Queens: Bangla, Hindi, Korean, Mandarin, Nepali, Tagalog, Tibetan, and Urdu. A new episode is premiering each week at live listening events in various locations in Queens. You can listen to the podcast on any of the following platforms:
This podcast was created by the team at Queens Memory Project, a community archiving program supported by Queens Public Library and Queens College, CUNY that focuses on building their current archives by collecting oral histories from Queens residents. Queens Memory project is featured in two DHPSNY webinars this year. The first webinar, Stories from the Field: Oral Histories at Queens Memory Project, featured the story of establishing the program with a diverse set of stakeholders and challenges the team has faced that might be helpful to others in the process of growing their own oral history programs. The second webinar, Stories from the Field: Volunteer Management at Queens Memory Project, will take place on June 1. 
Do you know of any local initiatives to share community voices? If you would like us to share these projects in a future blog post, please let us know through email at info@DHPSNY.org, or connect with us on the DHPSNY Facebook page or DHPSNY Community Facebook Group.
This post is part of a biweekly blog series on sharing information, promoting resources, encouraging discussion, and amplifying the voices of Black, Indigenous, and People of Color (BIPOC) doing antiracism work in archives, museums, history sites, and library special collections. DHPSNY is committed to supporting the diverse network of collecting institutions that safeguard and ensure access to historical records and library research materials across New York State. To learn more, visit our first blog post in the series.
To access the full list of resources in this series, visit our Antiracism Resources links spreadsheet.
Image: Screenshot, Episode 6 of the Queens Memory Podcast.
Back To Blog