Applications Open for DHPSNY Planning & Assessment Services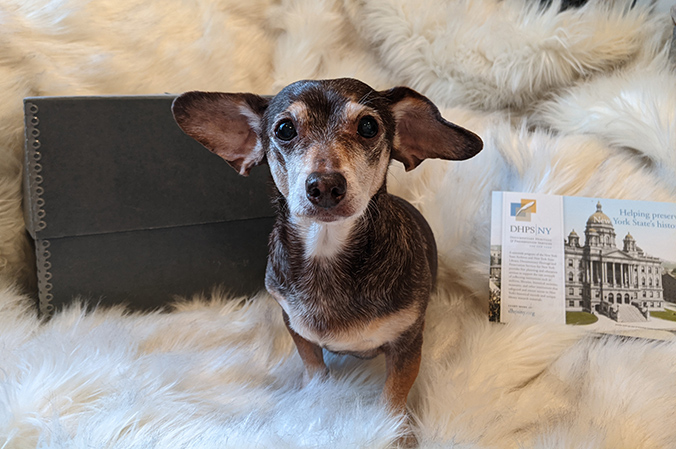 We are excited to announce that applications are now open for DHPSNY's Spring 2021 Planning & Assessment Services Round!
This application round includes important COVID-19 safety precautions. Most significantly, these services will only be offered virtually to ensure personal safety. The DHPSNY team spent a majority of 2020 perfecting our approach to virtual delivery, and are excited to safely offer our assistance across the State once again!
Applications are due Friday, March 26, 2021, for consideration in the spring application round.
Begin your application process by deciding which of our services is best for your program. To help you get started, we've outlined each of our services below with links to testimonials and application materials. Our Planning & Assessment page also features helpful tools for navigating the application process, including sample applications and frequently asked questions. 
Archival Needs Assessments
An Archival Needs Assessment is an excellent way to examine your archival program holistically through an external lens. The assessment looks at how your program functions, identifying what's working, as well as areas of potential improvement. Click here to apply.
"I cannot state enough how helpful the Archival Needs Assessment final report has been to my daily working life and how much it has helped me in the continuing process of bringing a truly unique library back to vibrant scholarly life." Read more testimonials from past recipients.
Preservation Surveys
A Preservation Survey is a general evaluation of your institution's preservation needs and is a recommended step for any archival program. In addition to pinpointing areas of concern and recommendations for improvement, a Preservation Survey is a valuable tool in fundraising for collections care and often a prerequisite for grants and other funding opportunities. Click here to apply.
"I knew the Preservation Survey would be important, but was surprised by the number of ways we have subsequently used it in our work" Read more testimonials from past recipients.
Strategic Planning Assistance
DHPSNY has worked closely with the New York Council of Nonprofits (NYCON) to develop a curriculum geared toward assisting small- to medium-sized institutions with strategic planning in a thoughtful way. This curriculum consists of two webinars administered approximately four months apart, with assignments and a retreat occurring between the two webinars. Click here to apply.
"Our new strategic plan is very motivating. The experience brought board members together and, for many, introduced them to a planning process." Read more testimonials from past recipients.
New Service Coming in 2021
In DHPSNY's next application round, a fifth virtual service will be available for institutions that need to invest in resource development and capacity-building before embarking on implementing the more sophisticated recommendations that come with DHPSNY's Planning & Assessment Services. This service will have a shorter, less formal application and be offered on a rolling basis.
If you're still unsure which service to apply for or whether your institution is ready, DHPSNY staff is here to help. For assistance, questions about eligibility, or additional information, contact DHPSNY Program Manager Anastasia Matijkiw at (215) 545-0613 extension 338 or amatijkiw@dhpsny.org.
Applications for DHPSNY's Planning & Assessment Services are accepted year-round and reviewed three times a year.
Back To Blog