DHPSNY at AIC's 46th Annual Meeting May 29th-June 2nd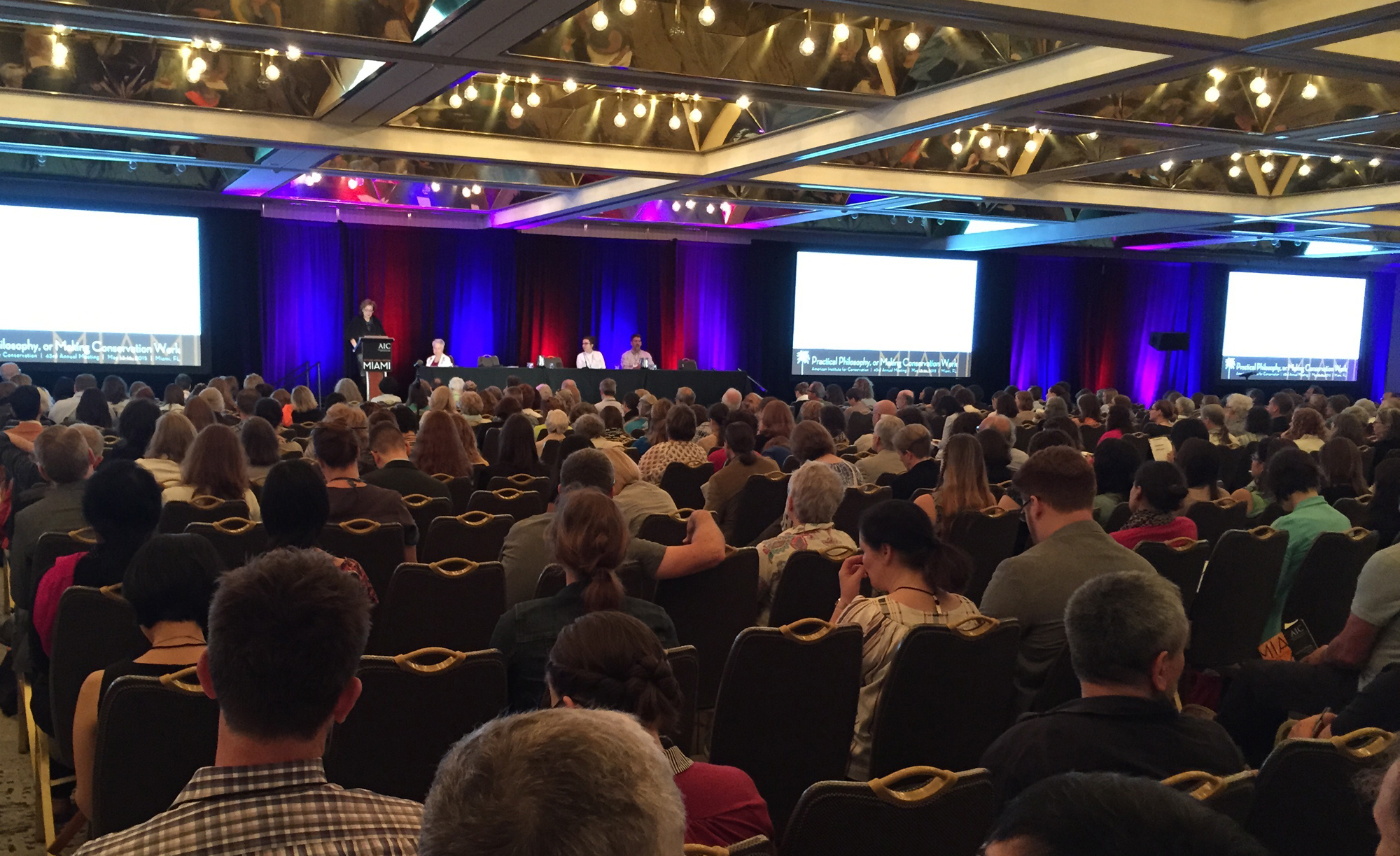 Will you be at this year's American Institute for Conservation of Historic & Artistic Works (AIC) Annual Meeting in Houston? If so, don't miss DHPSNY Preservation Specialist Gillian Marcus on Saturday, June 2nd, at 2:00 PM when she presents Caring for Electrophotographic Art: A Case Study of the Pati Hill Archives at Arcadia University. Gillian will discuss preservation strategies for the long-term care of electrophotographic art in museum and archival collections, focusing on the work of legendary writer and photocopy artist Pati Hill. 
Click here to view the complete AIC schedule.
Click here to put Gillian's session on your calendar.
Back To Blog