DHPSNY to Attend CoSA|SAA Annual Meeting in Austin, Texas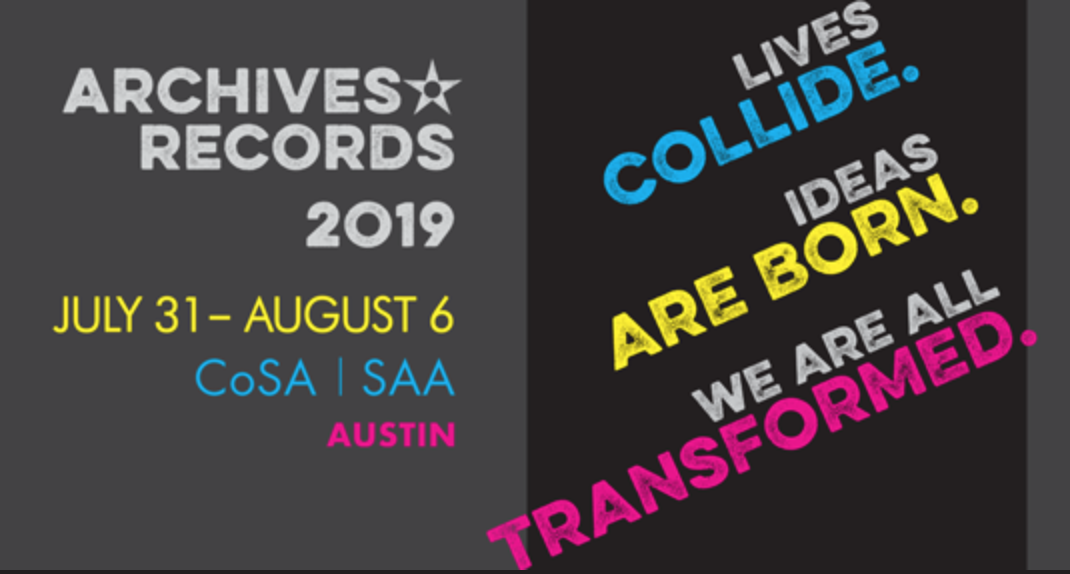 This year DHPSNY will be attending the 2019 Joint Annual Meeting of the Council of State Archivists (CoSA) and theSociety of American Archivists (SAA) on July 31– August 6in Austin, Texas. The theme of this year's conference isTRANSFORMATIVE! with the goal to bring issues of inclusivity, accountability, creating space for underrepresented voices, and challenging the status quo to a wider arena.
On Monday, August 5, Session 705 - Serving Collecting Institutions: Documentary Heritage and Preservation Services for New York will discuss DHPSNY from various perspectives and how our field services support the diversity of historical records repositories in New York State. We will also be an exhibitor at the event—if you are planning to attend, come see us at booth 407!
Back To Blog