FOCUS ON: Preservation Surveys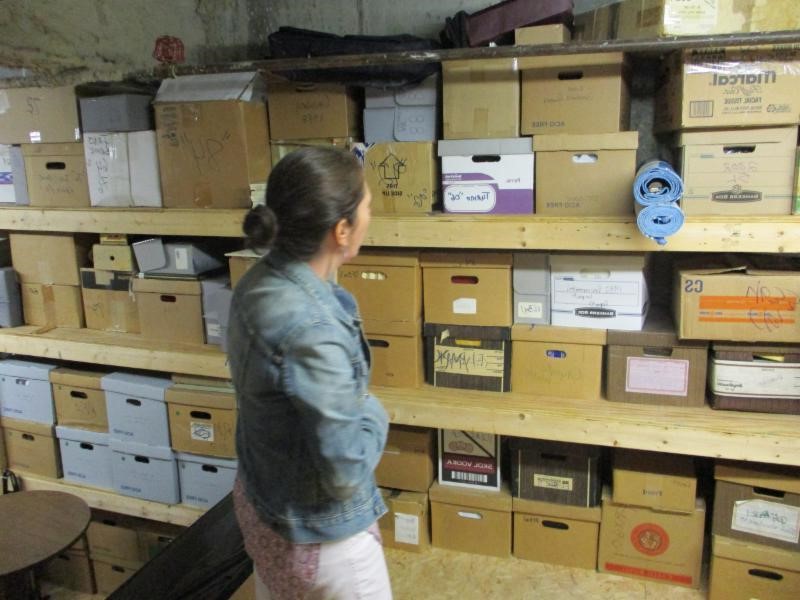 Since fall 2016, DHPSNY has provided Archival Needs Assessments, Preservation Surveys, Condition Surveys, and Strategic Planning assistance to over fifty organizations. With our first Planning & Assessment application deadline of 2018 coming up on Friday, March 16th, we wanted to take a moment to highlight each of these services and how they could benefit your organization. Today, we're focusing on Preservation Surveys!
Receiving a Preservation Survey from DHPSNY is a bit like getting a physical exam or taking your car in for an inspection. It's a general evaluation of your institution's preservation needs and is a recommended step for any archival program.
To prepare for the survey, information about your institution is gathered through a pre-survey questionnaire. A one-day site visit is later scheduled and conducted by a DHPSNY staff member. The survey looks at the condition of your collections, as well as how and where they are stored, to determine how well your archival program is functioning in areas such as environment, pest management, security, and more. This process identifies things that should be improved and also documents the things that your program is doing well. The resulting survey report can not only help guide your organization's preservation plan, but it can be an important supporting document in applying for grants and other funding.
One of our favorite success stories from previous application rounds is the Seymour Public Library in Auburn (Cayuga County), whose Local History Discovery Center applied for a Preservation Survey in fall 2016. As Coordinator Dori Gottschalk-Fielding explains, "Since we were moving our historical collections to the new History Discovery Center and wanted to focus more staff time on collections management and preservation, it seemed perfect timing for us to explore this opportunity."
---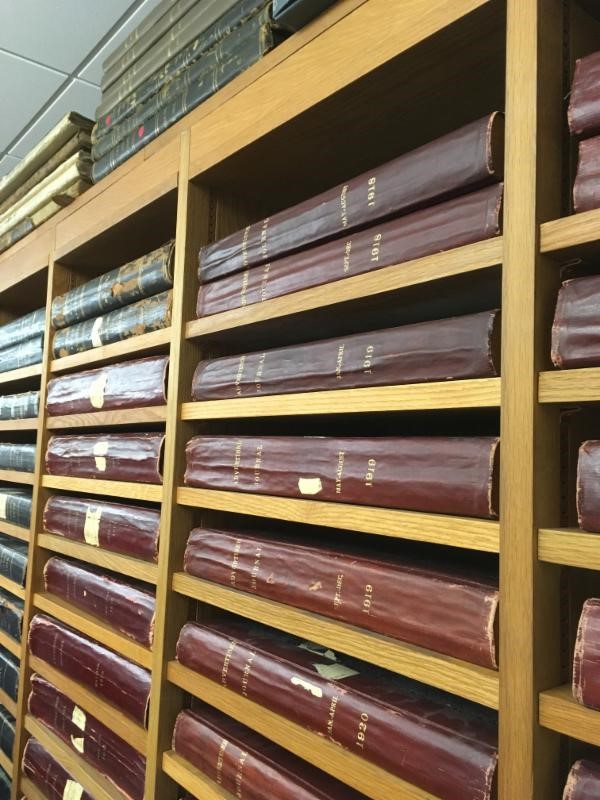 "Based on the priorities identified in our DHPSNY assessment, we submitted two proposals for outside funding for preservation supplies and in both cases received the funding."
- Dori Gottschalk-Fielding, Coordinator, Seymour Public Library's Local History Discovery Center
---
The Seymour Public Library went on to receive a National Endowment for the Humanities Preservation Assistance Grant for Smaller Institutions to support the purchase of dataloggers, UV filtering film, a light meter, emergency supplies, and archival rehousing materials. The library was also awarded funds from the Greater Hudson Heritage Network for additional dataloggers and UV filtering film.
DHPSNY's Preservation Surveys are free of charge and awarded via an application process. To learn more and download an application, visit dhpsny.org. Applications for Preservation Surveys are accepted year-round and reviewed three times a year. The next application review deadline is Friday, March 16th, for assistance beginning late May 2018.
Back To Blog