Guest Article: Madeline Davis LGBTQ+ Archives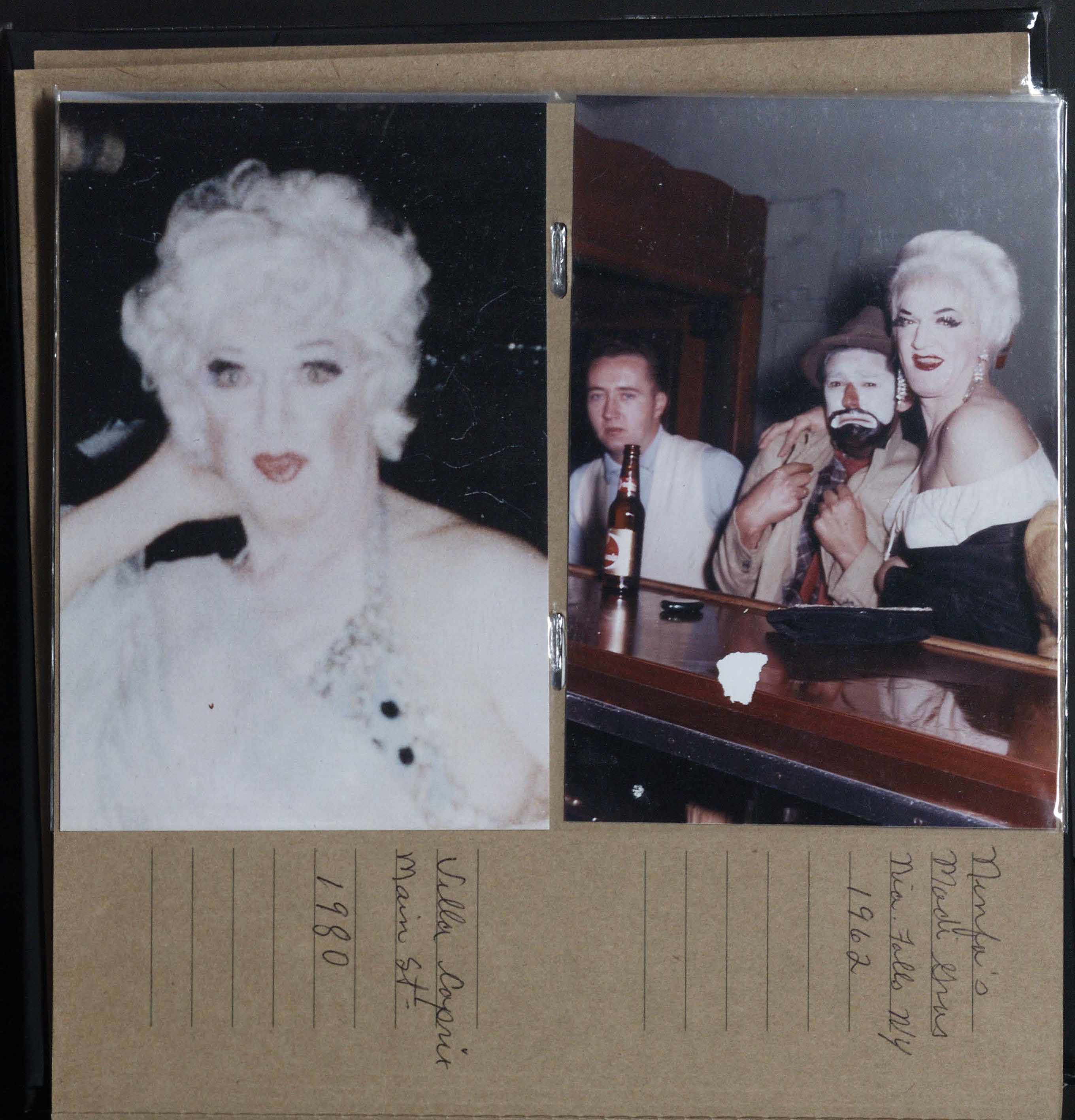 In celebration of Pride, we are pleased to feature projects that focus on recording the history of LGBTQ+ people. This week, we offer a guest post from Dan DiLandro at SUNY Buffalo State on The Dr. Madeline Davis Lesbian, Gay, Bisexual, Transgender (LGBTQ) Archives of Western New York.
While our community and collection initiatives mourn the recent passing of Dr. Madeline Davis, founder of the LGBTQ Archives of Western New York, we are heartened by the collection that she developed and the avenues that her activism led to, regarding further outreach opportunities, appropriately arranged archival material that has assisted thousands of researchers, and the creation of a central "safe space" for the history of Western New York LGBTQ+ communities.
In 2001, noted gay rights activist Dr. Madeline Davis founded the Lesbian, Gay, Bisexual, Transgender (LGBTQ) Archives of Western New York as a way to collect, safeguard, and provide access to materials that document the LGBTQ+ communities of Western New York and Southern Ontario.
In 2009, the Archives were transferred to SUNY Buffalo State's E. H. Butler Library's Archives and Special Collections. Since then, the collection has expanded to more than 350 linear feet of materials and become the region's largest LGBTQ+ collection. Over 100 individuals, groups, and diverse organizations are represented in the tens of thousands of documents and items that include photographs, local organizational records, multimedia materials, pamphlets, posters, clippings, awards, signs, banners, plaques, published materials, as well as an array of ephemeral items and other pieces that date back to the 1920s.
Madeline's guiding principle that the LGBTQ+ community "has a past, but no history" demands incisive questions of us stewards: While we must collect material that highlights the entirety of "gay life," how is that possible? All archivists, curators, and special collections experts know that we "can't take everything." As Bernadette Hoppe, a lesbian activist whose material is included in our larger LGBTQ+ collections, directed us when accepting her material, "I want the materials to show people what is was like to be a lesbian at the beginning of the 21st century." How can we best achieve that goal?
Significantly, outreach efforts have ameliorated this quandary and garnered parallel collections of LGBTQ+-related material. We, local archivists, are truly happy to have been able to add significant amounts of trans individuals' documentation and artifacts as well as material from the BIPOC community, with the goal to create a truly inclusive and representational reflection of our region within the collections.
Upon consideration of ingesting the entirety of Madeline's nascent collection into SUNY Buffalo State, one criticism was that "it could all become a 'rah-rah gay people'" group of "stuff" – underscoring the tendency to gift generally positive, non-controversial, or "uplifting" material. This could be potentially more true of populations who demonstrably face discrimination and, indeed, hatred on a regular basis.
To that end, we have had to be aware of "counterpoints'' within our research collections. The "Stonewall Nation" radio broadcasts, for instance, are certainly "of a time" – but are essential artifacts that document the daily life of (mostly) gay men in early 1970s Buffalo, NY. In some cases, these are also the only extant copies of the program. Similarly, I presented great joy (perhaps to the confusion of our donors, given the nature of the material) to have accepted the Turner/Cook collection of (often misspelled and generally illiterate) hate signs that were left on the donors' property for years. Newspaper articles – especially through our digitized editions of the "Fifth Freedom," the oldest significant New York State LGBTQ+ newspaper produced outside of New York City – document severe divisions within the "G/L" communities and the struggles of "B" and "T" and "Q" individuals and organizations within and outside of those.
For the curator, though, this evidences another issue. Many academic archives, such as ours, have preserved and provided access to mainly paper-based, two-dimensional materials. Increasingly, to capture "history," we must become aware of standards and best practices related to a variety of materials: As above, we have had to call upon experts and conservators to guide us in maintaining such items as trans individuals' pre-operation binder textiles, the hate signs on wood and cardboard, cassette and reel-to-reel audio tapes that have suffered from water damage and time, and much more.
So with this expansive collection, we can show "a past" and, now, elements of "a history." But when can we be truly representative of both – as well as maintain and promote evolving histories, lives, and stories? Dr. Madeline Davis was presented with a plaque after her 1972 appearance as the first openly lesbian delegate to a major United States' political convention, that year's Democratic National Convention. The award reads, in part, to an individual "of whom we are very proud for helping us to be equally proud of ourselves and one another."
"Pride" and "Equality" are elements that infuse the SUNY Buffalo State LGBTQ+ Collections on every level – whether through collecting as much representative material as we can ingest, or through the global outreach of the material that is possible through digitization efforts.
We are happy to have the support of our institution as well as the LGBTQ+ community. With increased outreach and support, we plan to increase the availability of the collections, garnering additional donations (and "counterpoints"!) and enhancing local and global access to the material.
Happy Pride!
Image: Page 6, Tangarra Photo Album,The Madeline Davis LGBTQ Archive of Western New York. Tangarra (John Minzer) was Buffalo's first female impersonator. Tangarra began performing as a teenager in the late 1920's. This album contains photos of Tengarra from the 1930s to the early 2000s.
Back To Blog