Interview: Historic Red Hook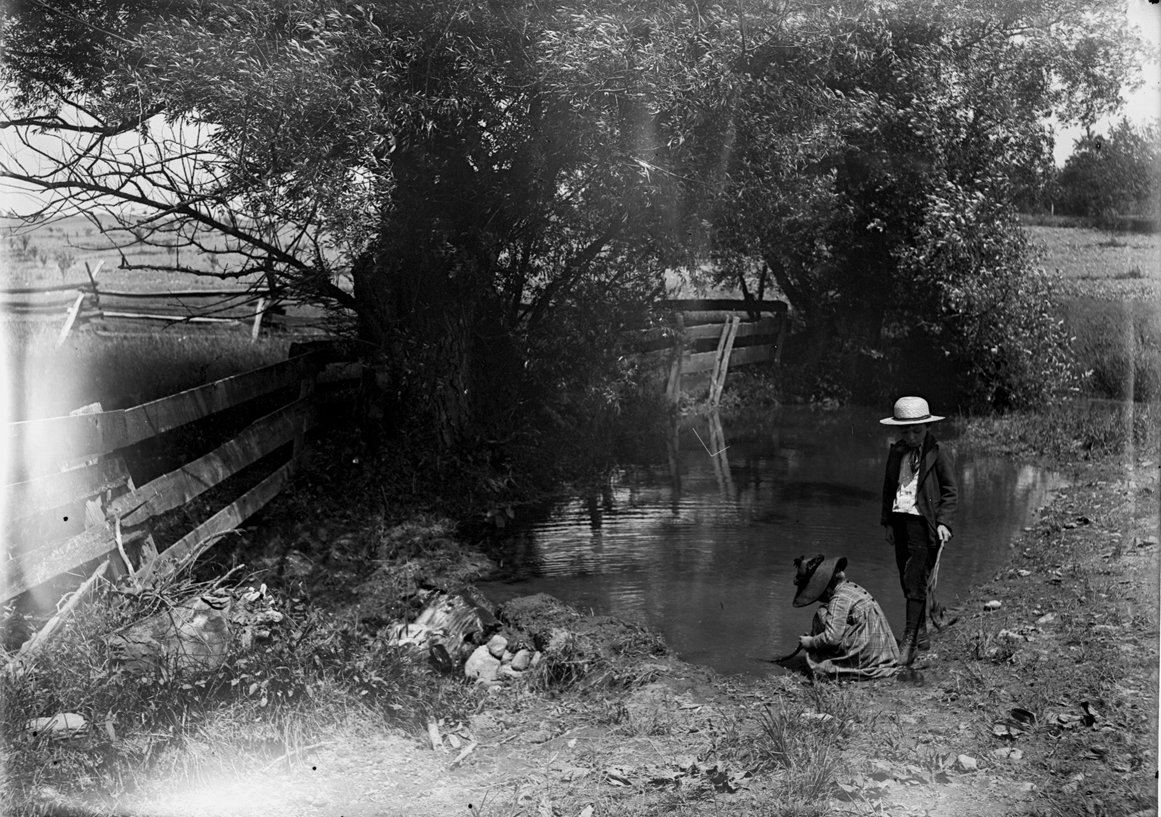 In early August of 2018, we visited Historic Red Hook, located in the historic Elmendorph Inn in Red Hook in the Hudson Valley, to conduct an Archival Needs Assessment. Meeting with the Board, touring the Inn, and discovering their unique holdings—including early town maps and a stunning wreath of hair that took three years to make—was an excellent way to spend the afternoon. This week, we caught-up with Board President Claudine Klose and chatted about their collections, the recommendations they've implemented in the past year, and their upcoming exhibit, 'How About Them Apples!' about apple farming in the region.
Tell us a little about Historic Red Hook. Where is it located and what is its mission?
Historic Red Hook is an all-volunteer historical society headquartered in the Town of Red Hook's oldest public building, the 18th century Elmendorph Inn, near the center of the village of Red Hook. Our mission is to engage the community in conversations about Red Hook's evolving story.  We do this by collecting, preserving and promoting Red Hook's history, maintaining the historic Elmendorph Inn as a community center, creating dynamic public programs, and partnering with local organizations.
 
What's the size and scope of the archival collections?
Historic Red Hook's archival collections are fairly small—We have about 66 cubic feet of archival materials, about 64 linear feet of books and journals, and about 36 linear feet of newspapers.
The collections document the development of this small rural town, from its German and Dutch roots and its 1812 incorporation as a town, to its growth as a bustling agricultural town.  They trace the development of farming, related agricultural businesses, and changes in land use over more than 250 years.
 
Do you have a personal favorite item or collection in the Historic Red Hook archives?
I think my favorite collection is the William S. Teator collection. William Teator (1860-1930) was a very successful apple farmer, but also a photographer, a self-taught conchologist, and an accomplished artist. He kept meticulous records and liked to document the world around him, so through his letters, diaries, photographs and business records, it's easy to get a sense of the person and the world he lived in.
 
What organizational needs prompted you to apply for a DHPSNY Archival Needs Assessment?
Last year we acquired a building adjacent to the historic inn and our goal was to make our collections more accessible by moving frequently-used collections from the fairly inaccessible second floor of the inn to the first floor of the adjacent building. We felt we needed to get some professional advice before we considered any kind of move or rehousing.
 
How was your experience with the application and site visit process?
Grant applications are always a process, sometimes tedious, but this was useful in focusing on our needs. The site visit was terrific.
 
What have been some of the outcomes of your assessment? Have you been able to make progress toward any of the goals identified in the assessment report?
We have delayed movement of any of the archives until we completed an inventory and we're almost there! We're using our new space for exhibits in the meantime and plan to experiment this fall with offering digital access to our collections and access to reproductions that are frequently used before we consider moving any original material. We have formed a Collections Committee that has met regularly since the site visit and has been very helpful. The site visit energized a group of volunteers so they're more engaged.
 
How do you make your archival collections accessible to the public? (exhibits, online exhibits, appointments for researchers?)
We make our archival materials available to the public and researchers through on-site access once a week, through the NY Heritage website (we are members of SENYLRC), and through reproductions on display, until recently in our very limited second-story exhibit space, now expanded to a first-floor gallery in our new building.
 
Have your collections been used to support any interesting research projects?
Through our partnership with Bard College's Experimental Humanities program, students have researched the history of Hudson Valley apple farming and developed multimedia products based on our documents and images from our archival collections. Two projects are on our website: https://www.historicredhook.org/digital-projects.
 
Are there any upcoming exhibits, projects, or events you'd like to mention? 
We are opening an exhibit called 'How About Them Apples!' on September 21 and it will be up for a couple of months. It gives us a chance to feature my favorite local apple farmer (William S. Teator!) and show some of the amazing glass-plate images he took between 1890 and 1910. We're borrowing some early apple-harvesting equipment and showcasing a couple of other 20th century apple farms. Until we have more ideal conditions in the exhibit space we're exhibiting very little original material but the high-quality image reproductions get the message across!
Image:  W.S. Teator Glass Plate Negative Collection, Historic Red Hook, "Rosco and Marion Teator by Creek," 1880-1920.
Interesting in DHPSNY's Planning & Assessment Services? Visit our Planning & Assessment Services page to learn more and apply. The deadline to submit applications for our Fall 2019 review period is Friday, November 15.
Back To Blog