Interview: Staten Island Museum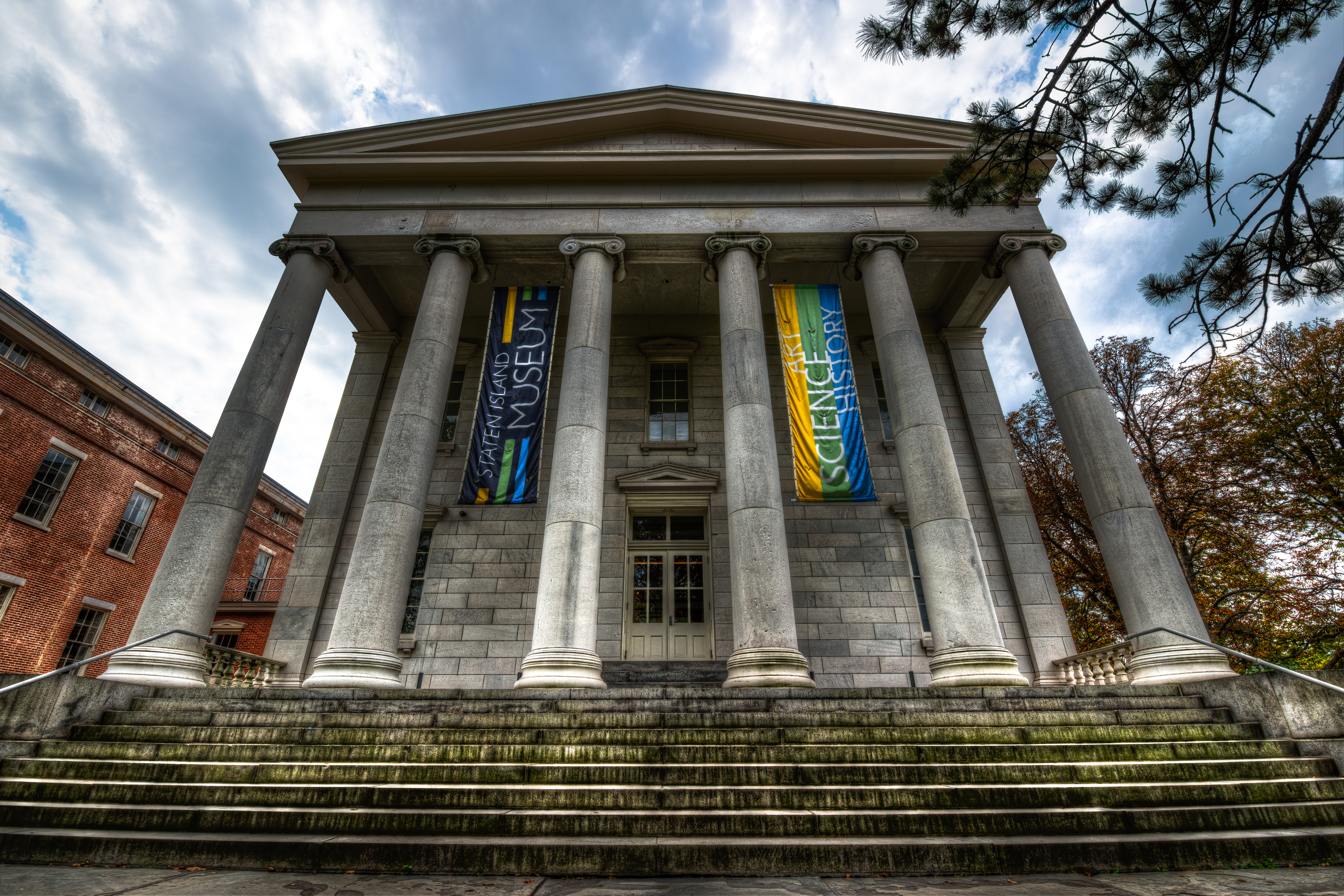 This month, we checked in with the Staten Island Museum, an alum of DHPSNY's Planning & Assessment Services that was awarded a preservation survey in our fall 2016 round. Audrey Malachowsky is the Museum's Registrar and Collections Manager. She chatted with us about the impact of DHPSNY's site visit, the Museum's wide-ranging archive of photographic materials, and more.
---
Tell us a little about Staten Island Museum. Where is it located and what is its mission?
Staten Island Museum is located at Snug Harbor Cultural Center and at 75 Stuyvesant Place in Staten Island. Our mission is to engage visitors with interdisciplinary exhibitions and educational programs that explore the dynamic connections between natural science, art, and history. The Museum is dedicated to making its current and future collections broadly accessible for educators, students, researchers, and the general public by providing authentic experiences in the field and at the Museum.
What have been some of the outcomes of your preservation survey? Have you made progress toward any of the goals identified in the survey report?
Our former archivist applied for the preservation survey. She was always monitoring any collections care assessments or funding opportunities, and I came on when this was already in motion. Meeting with Gillian and walking through the collection was the most enjoyable part of the process. Walking through with fresh eyes, even before the official report, was invaluable.
We have been able to replace some of the old degraded archival files and boxes. Daguerreotypes have been measured for four flap enclosures and moved out of wooden drawers where there was no support.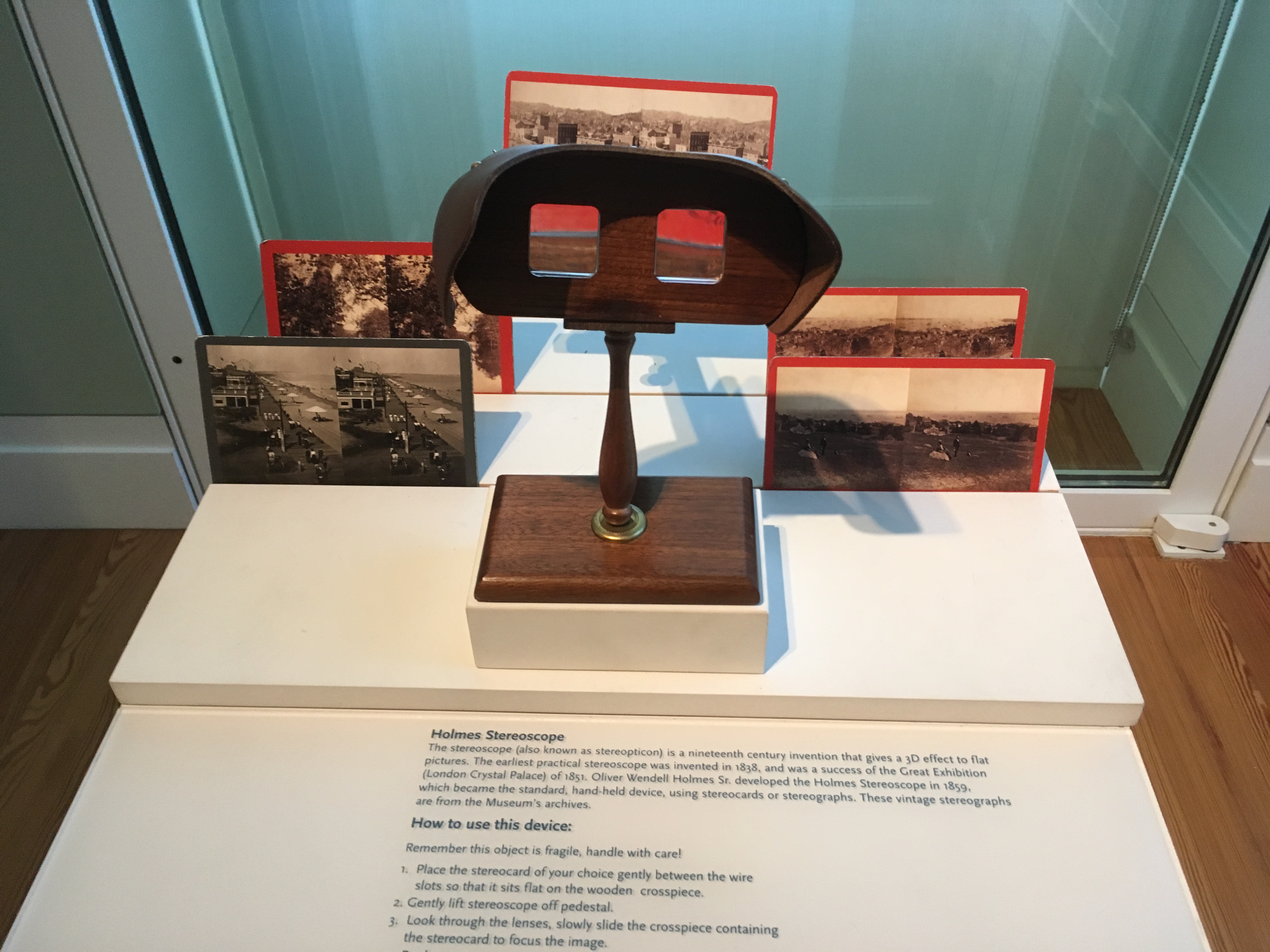 What's the size and scope of the Museum's archival collections?
The Archive's collection of photographic materials is extensive and includes daguerreotypes, tintypes, cartes-de-visite, stereoviews, negatives, and slides. There is some crossover between these areas, as many materials in the Archive are also part of collections from the Natural Sciences or Fine Arts. Some notable parts of the 175 special collections in the Archives and Library include documents, photographic material, books, and ephemera relating to Staten Island ferries and railroads, churches and cemeteries, genealogies, newspaper collections from 1834 to present, and more. The History Archives and Library function as a resource for journalists, students, genealogists, archaeologists, naturalists, land planners, Staten Island residents, and environmentalists.
What's your personal favorite item or collection in the Museum's archives?
Right now I'm interested in our Philip Gravelle Collection. Gravelle was born in San Francisco in 1877 and studied at Pratt Institute. He became interested in microscopy and combined it with photography to develop a method of investigation into manufacturers' problems as well as into crimes. He was a scholar of light and chemistry and utilized the patterns which were developed in his photomicrographs in textiles as well. He hoped to publish a book depicting design and symmetry as found in nature through the microscope. This book was never published, but the text and accompanying photographs were received by the Institute in December 1980 and comprise the bulk of this part of the collection.
How do you make your archival collections accessible to the public?
We have exhibits, accommodate researchers, programs, K-12 classes, walk-in Science Saturdays, Earth Camp, and social media. We will eventually have more of an online presence down the road.

Have your collections been used to support any interesting research projects?
Our Herbarium is currently being digitized for inclusion in the Mid-Atlantic Herbaria Consortium. This is being funded by the National Science Foundation and specimens are posted as soon as they are uploaded. We have 25,000 mounted specimens and are thrilled to be part of this project.
Researchers do contact us regularly regarding our collections of Lenape, Staten Island history, and entomological type specimens.
Are there any upcoming exhibits you'd like to mention? At least one DHPSNY staff member's nephews love Impractical Jokers and may need to visit the Museum this summer.
Well, as you mentioned, the Impractical Jokers Homecoming will be here starting in July. We will also be addressing suffrage and switching out some of our Treasure Box objects. We're still in the planning phase, so that's it for now.
---
Photos, from top: Staten Island Museum's Snug Harbor Cultural Center; display of Holmes stereoscope and stereocards photographed during DHPSNY's preservation survey; specimen from the Museum's herbarium collection. Visit statenislandmuseum.org to learn more.
Back To Blog