Join DHPSNY at MARAC's Spring 2018 Conference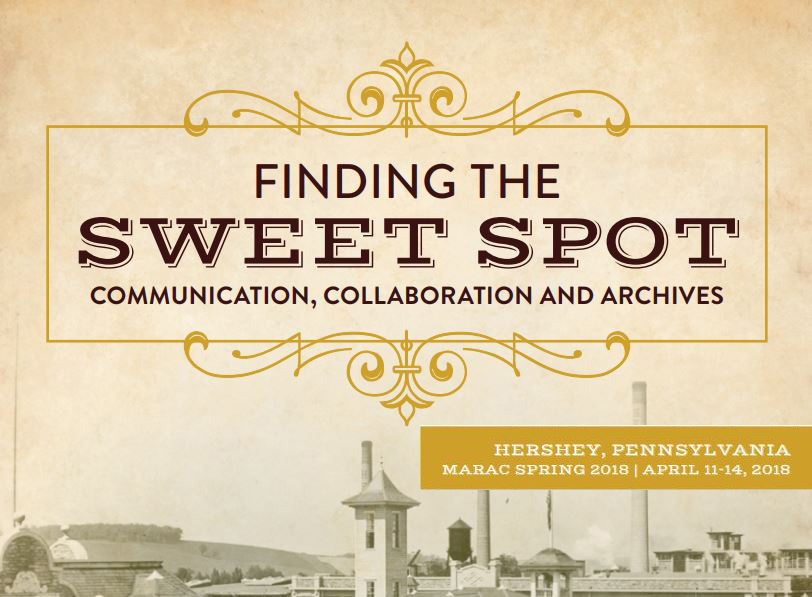 Join DHPSNY staff April 12-14th in Hershey, PA, for MARAC's spring 2018 conference 'Finding the Sweet Spot: Communities, Collaboration, and the Archives.' The conference takes place at the historic Hershey Lodge, and participants are invited to explore the challenges and opportunities in undertaking collaborative projects, the role of the archives in communities, public/private partnerships, working with non-professionals, crowdsourcing projects, and much more.
On Friday, April 13th, at 1:15 PM, DHPSNY Program Coordinator Anastasia Matijkiw will chair the discussion 'Serving Archival Communities: Regional Programs in the MARAC Region' with a panel featuring Dyani Feige from the Conservation Center for Art & Historic Artifacts.
Pre-registration for the conference has closed, but on-site registration details will be announced soon. 
Back To Blog