Join us for Conversations on Local History in the DHPSNY Community Facebook Group!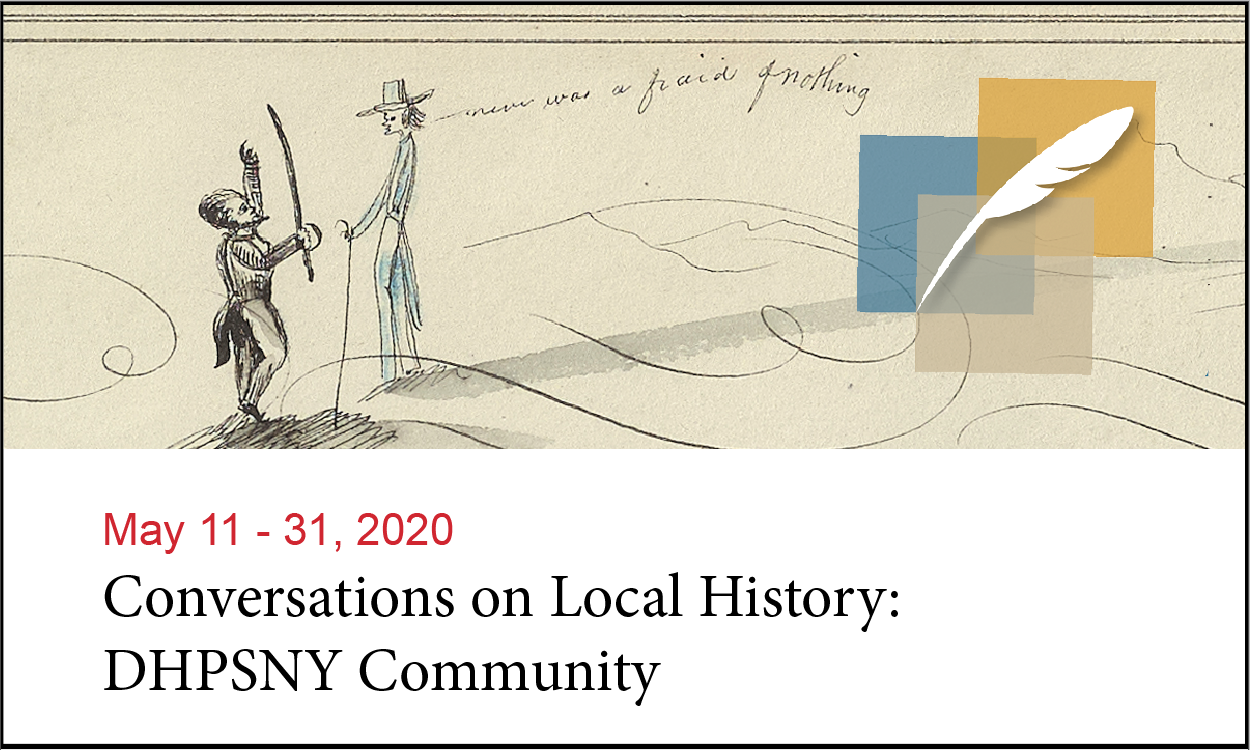 In the most important stage of the Statewide Documentation Planning project, we've invited the historical records community to engage with us in conversations on local history in order to identify under-documented topics and peoples in New York State history. So far, we've held three virtual conversations that have provided us with invaluable insight from individuals in the Capital District, Western NY, and Northern NY. Before we pick back up with live sessions in early June, we're moving the conversation online to the DHPSNY Community Facebook group!
Starting this Monday, May 11, 2020, we invite individuals from all regions of the state to join us as we examine a new prompt each week, based on the questions we have examined in our virtual Conversations:
How do you define or describe "local history"? 
How is local history important to your organization? 
How does local history connect to your mission and collections? 
To participate, simply join the DHPSNY Community and share your thoughts below the prompts: http://bit.ly/DHPSNY-Community. Your input will be used to help direct future NY State Archives Documentary Heritage Program activities and ensure a more equitable historical record. 
Not on Facebook? See the full schedule of upcoming Conversations and learn how else you can participate at https://bit.ly/ConversationsOnLocalHistory.
Back To Blog