The Latest Issue of "DHPSNY News" - Hot Off the Press!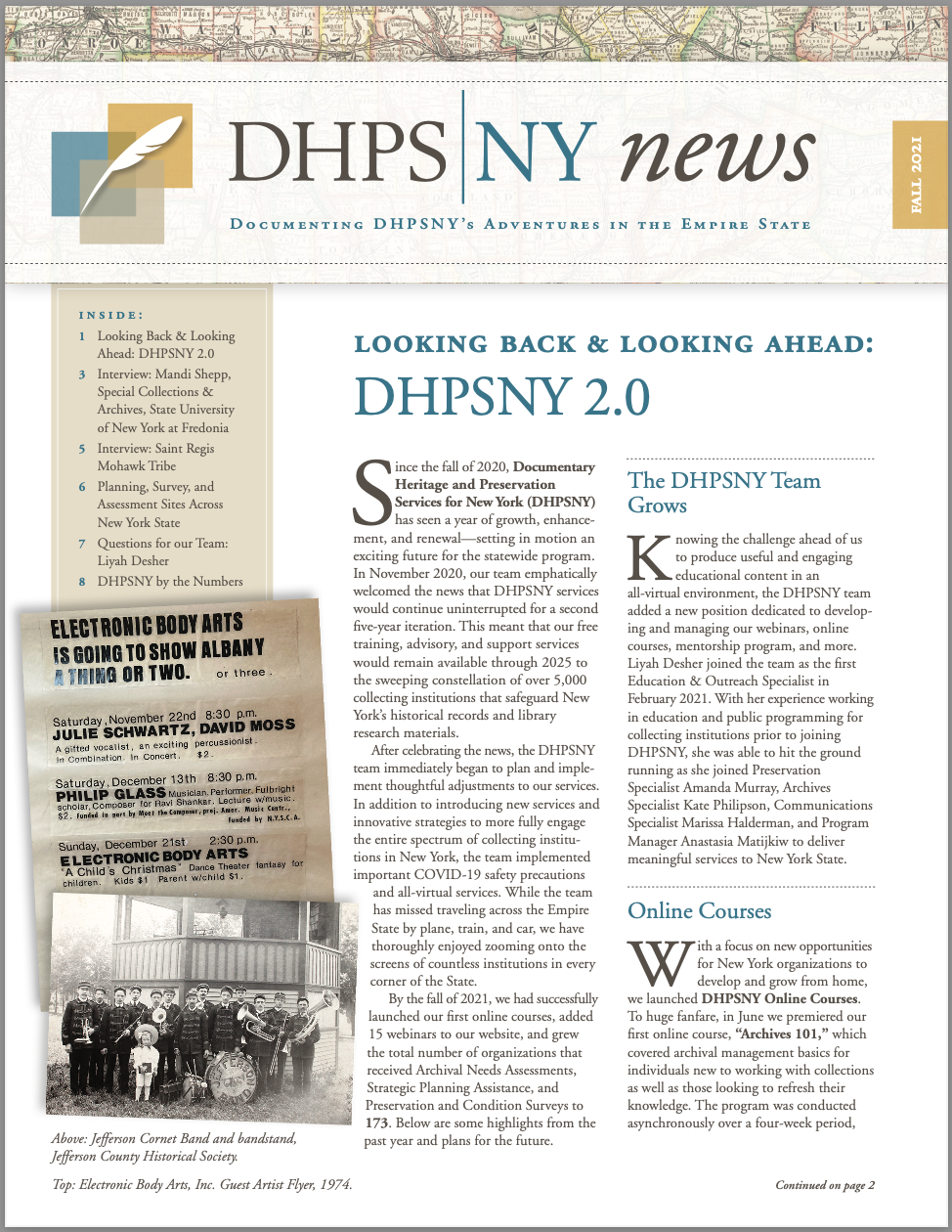 We're excited to present the Fall 2021 issue of DHPSNY News, our annual publication. This year's issue chronicles the DHPSNY team's adventures delivering free programs and services in The Empire State, including highlights from the past year and what we have in store for the future. Additional features include interviews with SUNY Fredonia Coordinator of Special Collections & Archives Mandi Shepp, Saint Regis Mohawk Tribe Akwesasne Heritage Complex Project Developer Gail McDonald, and DHPSNY Education & Outreach Specialist Liyah Desher.
View or download the Fall 2021 issue of DHPSNY News.
Find past issues under the Annual Newsletter section on the DHPSNY News page.
Documentary Heritage and Preservation Services for New York (DHPSNY) is a collaboration between two long-running New York programs dedicated to service and support for archival and library research collections throughout the state: the New York State Archives Documentary Heritage Program and the New York State Library Conservation/Preservation Program. DHPSNY is supported by the New York State Archives, New York State Library, Conservation Center for Art & Historic Artifacts (CCAHA), and the New York State Education Department. DHPSNY's Strategic Planning Assistance curriculum was developed in collaboration with the New York Council of Nonprofits (NYCON).
Back To Blog