Let Us Know How We Can Help: Take the DHPSNY Programming Survey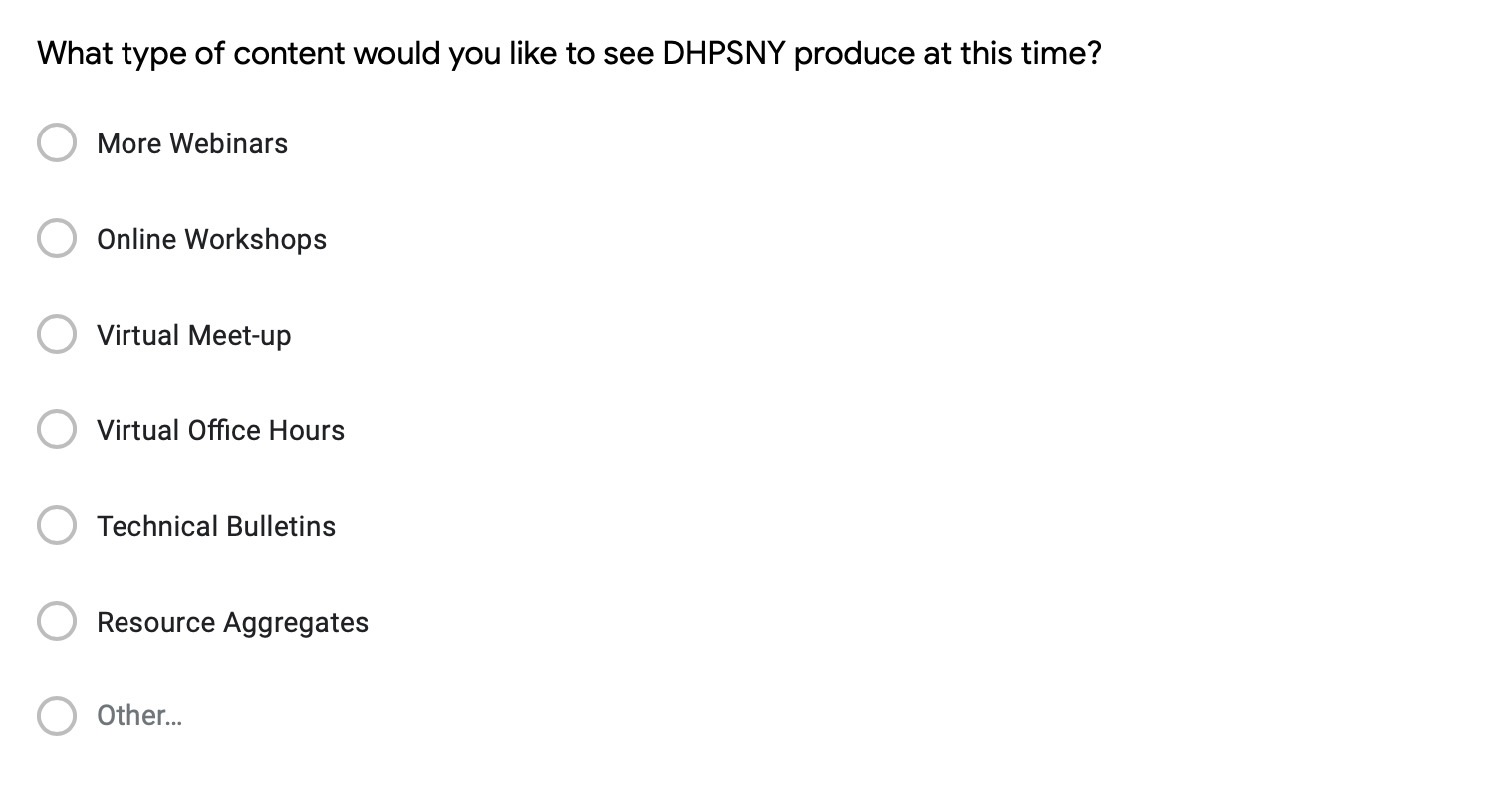 Your safety and well-being is our highest priority as we respond to COVID-19 and its effects on New York communities. Although many of our events and services must be canceled, postponed, or moved online, please know that the DHPSNY team is here for you—more than ever, during this uncertain time, we hope our services, resources, and community can offer inspiration, connection, guidance, and hope. 
In an effort to do as such, we are working to develop additional programming opportunities and creating an aggregation of professional development and work-from-home resources. Please let us know if there are additional ways in which DHPSNY can support your organization at this time by completing this brief survey. 
Back To Blog