Mentorship Applications Now Open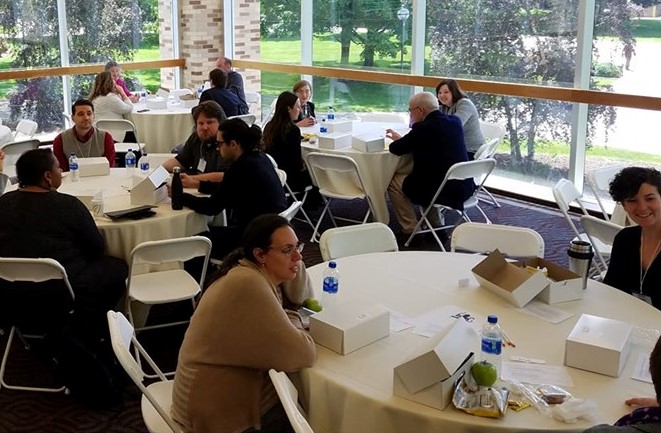 We're excited to announce a new round of DHPSNY's Mentorship Program! The current application is for cohorts that will meet from September 2019 – February 2020. Applications for this round must be submitted by July 19, 2019.
The DHPSNY Mentorship Program is designed to create a community that supports those who care for the unique library research materials and archival collections in the state, including volunteers, interns, students, and both emerging and seasoned professionals. Unlike the traditional one-on-one mentorship model, our program establishes mentorship circles, allowing individuals to serve as both a mentor and a mentee, and welcoming those seeking to engage in both roles. 
Please note that there are limited spaces in the program, and efforts will be made to ensure that individuals are matched to groups that best suit their needs. If you are not selected to take part in the Mentorship Program in this cycle, you will be given preference in the next cycle.
Click here to learn more and apply.
Image: Participants got a chance to experience a DHPSNY mentorship circle at DHPSNY Mentoriship Luncheon at the 50th Annual New York Archives Conference, June 6, 2019.
Back To Blog