NYSL Invites You to #ColorOurCollections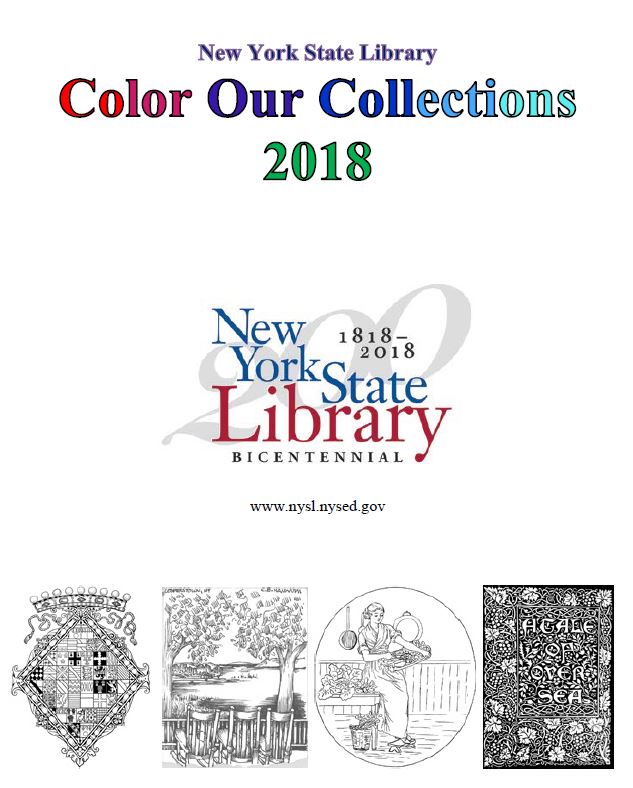 All this week, our partners at the New York State Library, along with libraries and special collections around the world, invite you to #ColorOurCollections. This annual coloring fest encourages both children and adults alike to "explore, color, and connect with libraries and their collections."
NYSL's 2018 Color Our Collections coloring book features ten images from decorative arts to heraldry/genealogy to political cartoons from the struggle for women's suffrage. They represent different parts of NYSL's historical collections, including late 19th- and early 20th-century periodicals, newspapers and books, as well as more recent artwork (used with the artist's permission) from Manuscripts and Special Collections.
Click here to download a PDF of the official NYSL coloring book.
Back To Blog