Participate in the Field Services Alliance Survey!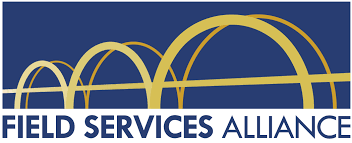 DHPSNY is a proud member of the Field Services Alliance (FSA), an American Association for State and Local History (AASLH) affinity group made up of individuals, offices, and agencies that provide training, guidance, and other forms of assistance to local historical societies, archives, libraries, and museums in their respective states or regions.
Over the past two years, FSA has been developing an evaluation tool in order to show the impact that our work has had on history organizations around the country and as a way to compare offices to identify gaps and areas of improvement. We hope that you will help us in this effort by completing this short survey, which should take no longer than 10 minutes to complete.
❃ Take the survey: https://www.surveymonkey.com/r/ZLPGTJP
To learn more about FSA, visit https://aaslh.org/…/affinity-commu…/field-services-alliance/.
Back To Blog