"Assessing the Condition of Your Photograph Collections" Webinar Recording Now Available!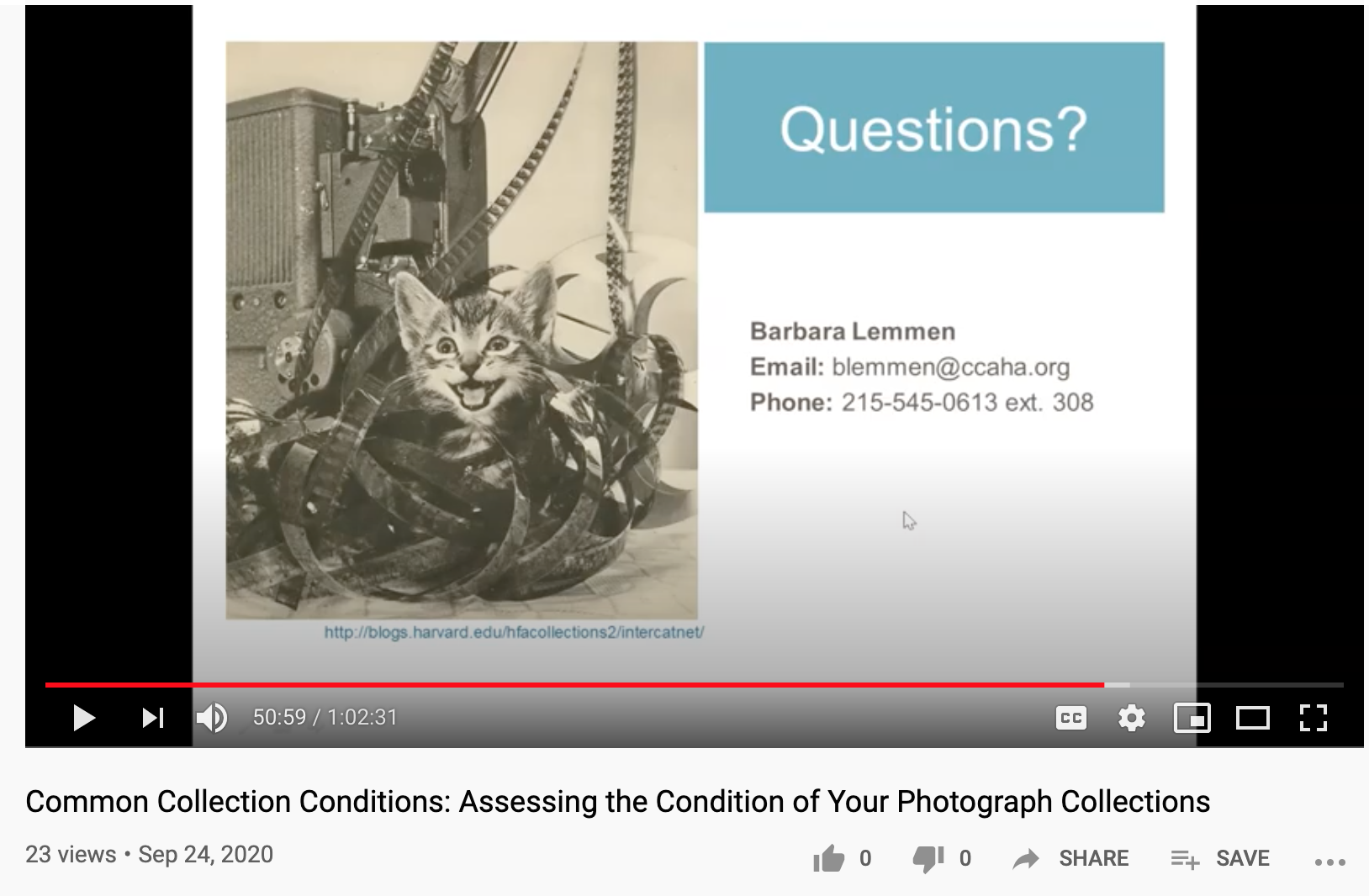 In the fourth presentation of our "Common Collection Conditions" series, Assessing the Condition of Your Photograph Collections, presenter Barbara Lemmen, Senior Photograph Conservator at the Conservation Center for Art & Historic Artifacts, discussed how to identify common condition problems found in photograph collections and how to prioritize collection items based on the urgency of conservation needs. Additionally, she discussed methods for caring for collections until the next steps can be taken and answered an array of thoughtful questions from the audience. 
Below are links to the recording and slides, as well as a list of additional resources. You can also find this recording, as well as recordings of past DHPSNY webinars, on the DHPSNY Webinars page: https://dhpsny.org/webinars. 
Click here to view the recording.
Click here to download the slideshow.
Resources - Assessing Condition of Photo Collections.pdf
Join us on Thursday, October 1 at 12:00 PM for our next webinar Photographs in the Archive: Arranging and Describing Visual Materials Description! Learn more and register on our Webinars page, dhpsny.org/webinars.
Presented free of charge to New York institutions, DHPSNY's education programs address the needs of professionals and volunteers responsible for the care and handling of historical records. Our webinars address emerging issues and best practices, with content scaled to apply to small- and medium-sized organizations with limited resources.
Back To Blog