"Internal Advocacy" Webinar Recording Now Available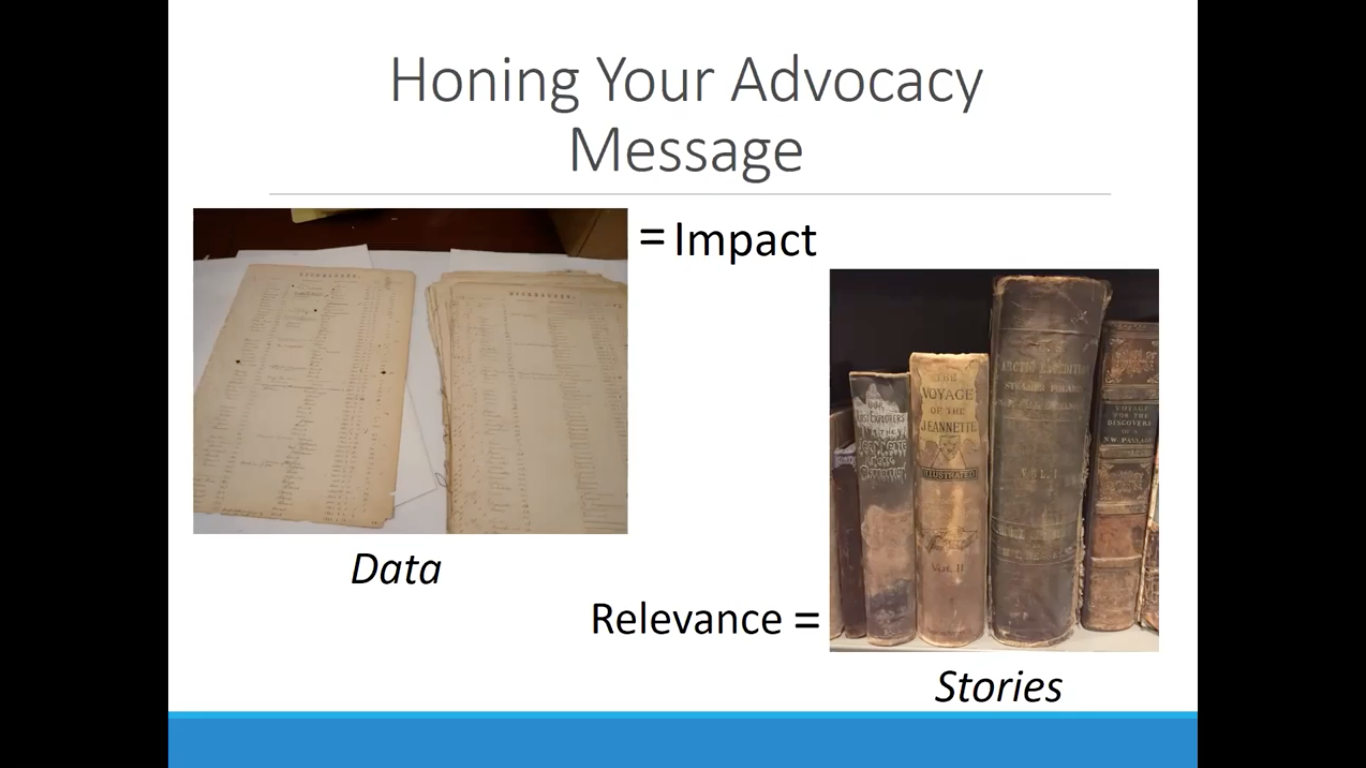 Thanks to everyone who joined us for our second webinar of 2020, Internal Advocacy! In last week's presentation, CCAHA Director of Preservation Services Dyani Feige guided viewers through different routes of advocacy and strategies for collecting institution staff to secure time and funding for preservation initiatives and conservation treatment, including how to utilize collections in advocacy efforts. View the recording and download the slideshow at the links below as well as on our Webinars page!
Click here to view the recording.
Click here to download the slideshow.
Join us on Thursday, April 16 for our next webinar, Space Planning: Getting Started. In this preservation, Maria Holden, Preservation Officer, New York State Office of Cultural Education, will discuss strategies for making the most of precious storage space as well as ways to prioritize best practices and current standards for housing and storing institutional collections. Learn more and register at dhpsny.org/webinars.
Presented free of charge to New York institutions, DHPSNY's education programs address the needs of professionals and volunteers responsible for the care and handling of historical records. Our webinars address emerging issues and best practices, with content scaled to apply to small- and medium-sized organizations with limited resources.
Back To Blog