"Stories from the Field: Oral Histories at Queens Memory Project" Webinar Recording Now Available!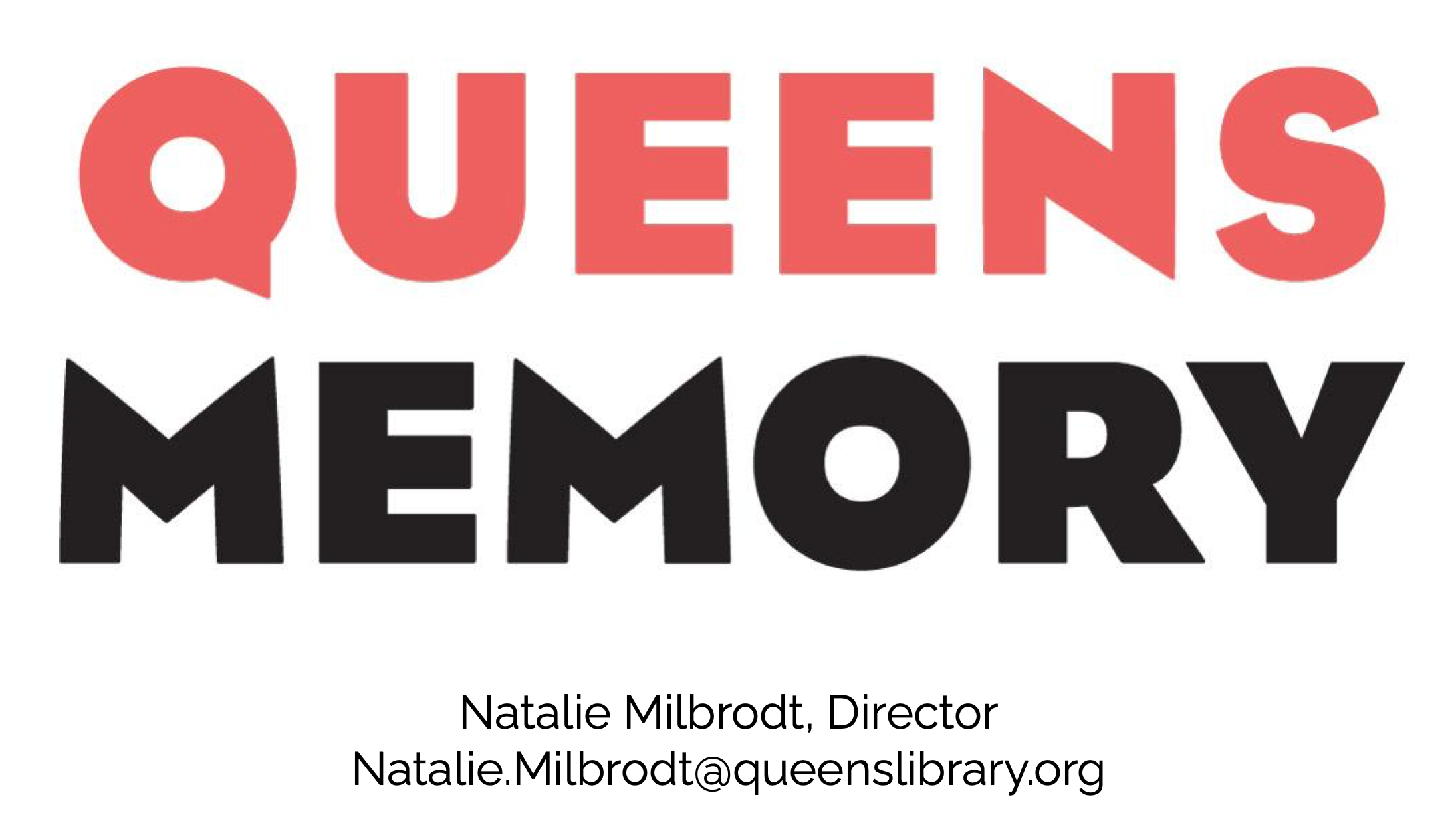 Founded in 2010, Queens Memory is a community archiving program supported by Queens Public Library and Queens College, CUNY that focuses on building their current archives by collecting oral histories from Queens residents. In a recent DHPSNY webinar, Natalie Milbrodt, Director of Queens Memory, told the story of establishing the program with a diverse set of stakeholders and challenges the team has faced that might be helpful to others in the process of growing their own oral history programs.
Click here to view the recording.
Click here to download the slideshow.
Join us on Wednesday, June 1, 2022 for our next webinar Stories from the Field: Volunteer Management at Queens Memory Project, with Meral Agish, Community Coordinator, Queens Memory. Learn more and register on our Webinars page: dhpsny.org/webinars.
Presented free of charge to New York institutions, DHPSNY education programs address the needs of professionals and volunteers responsible for the care and handling of historical records. Our webinars address emerging issues and best practices, with content scaled to apply to small- and medium-sized organizations with limited resources.
Back To Blog