Announcing 2018 Workshops!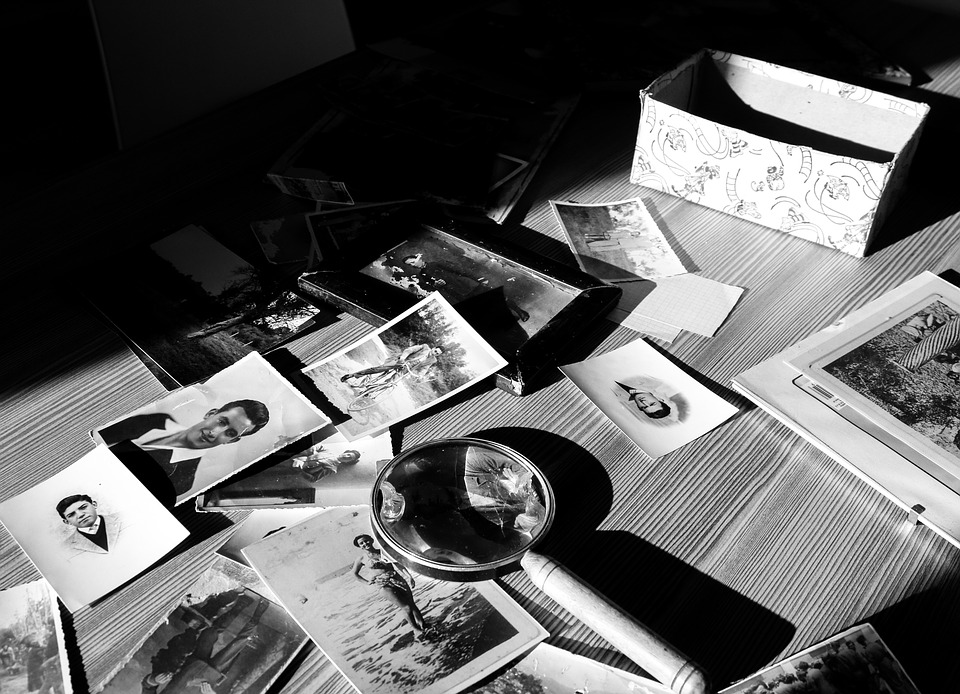 Happy Valentine's Day from everyone at DHPSNY! Our gift to you this year is a lovely assortment of new workshops for 2018, presented in 15 locations throughout New York State. As always, DHPSNY's education programs are presented free of charge for New York institutions.
This year's workshops include sessions on identifying preservation needs while processing collections, an introduction to the basics of preserving photographic collections, and half-day sessions dedicated to mold prevention and recovery. You can learn more and register below or at our Workshops page.
Red Flag! Identifying Preservation Needs While Processing Collections
Presenter: Amelia Parks, Archives Specialist, DHPSNY
Time: 9:15 AM - 3:30 PM
Gaining intellectual control over collections is just one aspect of processing and cataloging. This workshop will focus on developing a system for identifying and prioritizing the collections care needs of items (archival materials, maps, photographs, moving images, etc.) during the accessioning, processing, and cataloging phases. Common degradation issues encountered in collections and methods for assessing condition will be discussed. This session will also present procedures for assigning conservation and housing priorities and will suggest potential "red flags" to alert staff when a conservator should be consulted. Participants will have the opportunity to assess the condition of items in a study collection and assign conservation and housing priorities to each item using the procedures presented in the workshop.
Monday, April 16
North Shore Historical Museum
Nassau County | Glen Cove, NY
northshorehistoricalmuseum.org
Wednesday, April 18
Crandall Public Library
Saratoga County | Glens Falls, NY
crandalllibrary.org
Wednesday, April 25
Northern New York Library Network
St. Lawrence County | Potsdam, NY
nnyln.org
Tuesday, May 1
Livingston County Emergency Management Center
Livingston County | Mt. Morris, NY
co.livingston.state.ny.us
Thursday, May 3
Roberson Museum and Science Center
Broome County | Binghamton, NY
roberson.org
Identification and Preservation of Photographic Collections
Presenter: Barbara Lemmen, Senior Photograph Conservator, Conservation Center for Art & Historic Artifacts
Time: 9:15 AM - 3:30 PM
Photographic media are ubiquitous within the collections of archives and libraries. From daguerreotypes and color prints to negatives on glass and plastic film, photographic collections require a unique set of knowledge and skills for proper preservation. This workshop is designed to help attendees recognize the most common photographic processes and formats of the 19th and 20th centuries typically found in collections and address their special needs to ensure longevity. Environmental parameters, materials and approaches to storage, and safe handling will be discussed and reinforced through hands-on group activities. Examples of photographic materials and housing will be available for examination.
Wednesday, June 6
University at Albany - State University of New York
Albany County | Albany, NY
albany.edu
Friday, June 8
William H. Miner Agricultural Research Institute
Clinton County | Chazy, NY
whminer.org
Tuesday, June 26
The Ukrainian Museum
New York County | New York, NY
ukrainianmuseum.org
Tuesday, July 24
George Eastman Museum
Monroe County | Rochester, NY
eastman.org
Thursday, July 26
Roger Tory Peterson Institute of Natural History
Chautauqua County | Jamestown, NY
rtpi.org
Mold: Prevention, Detection, Recovery
Presenter: Gillian Marcus, Preservation Specialist, DHPSNY
Time: 9:00 AM - 12:00 PM or 2:00 - 5:00 PM
Mold can stain artifacts and weaken paper, books, textiles, and proteinaceous materials such as leather. It can also cause health problems for staff and visitors. This half-day workshop will discuss how to identify mold, the environmental factors that allow mold to grow and thrive, and how to prevent an outbreak. Personal Protective Equipment (PPE) and procedures for handling the health risks of a mold outbreak will also be discussed. Attendees will learn best practices for cleaning moldy books and papers, as well as identifying when it's necessary to call a conservator or a professional mold remediation company.
There are morning and afternoon sessions for each date. Registration is limited to 20 participants per session.
Tuesday, October 9
Andrew L. Bouwhuis Library, Canisius College
Erie County | Buffalo, NY
library.canisius.edu
Tuesday, October 16
Historic Huguenot Street
Dutchess County | New Paltz, NY
huguenotstreet.org
Thursday, October 18
Staten Island Museum
Richmond County | Staten Island, NY
statenislandmuseum.org
Tuesday, November 6
Fort Ticonderoga
Essex County | Ticonderoga, NY
fortticonderoga.org
Thursday, November 8
Cazenovia Public Library
Onondaga County | Cazenovia, NY
cazenoviapubliclibrary.org
Back To Blog