Board Governance Webinar Now Available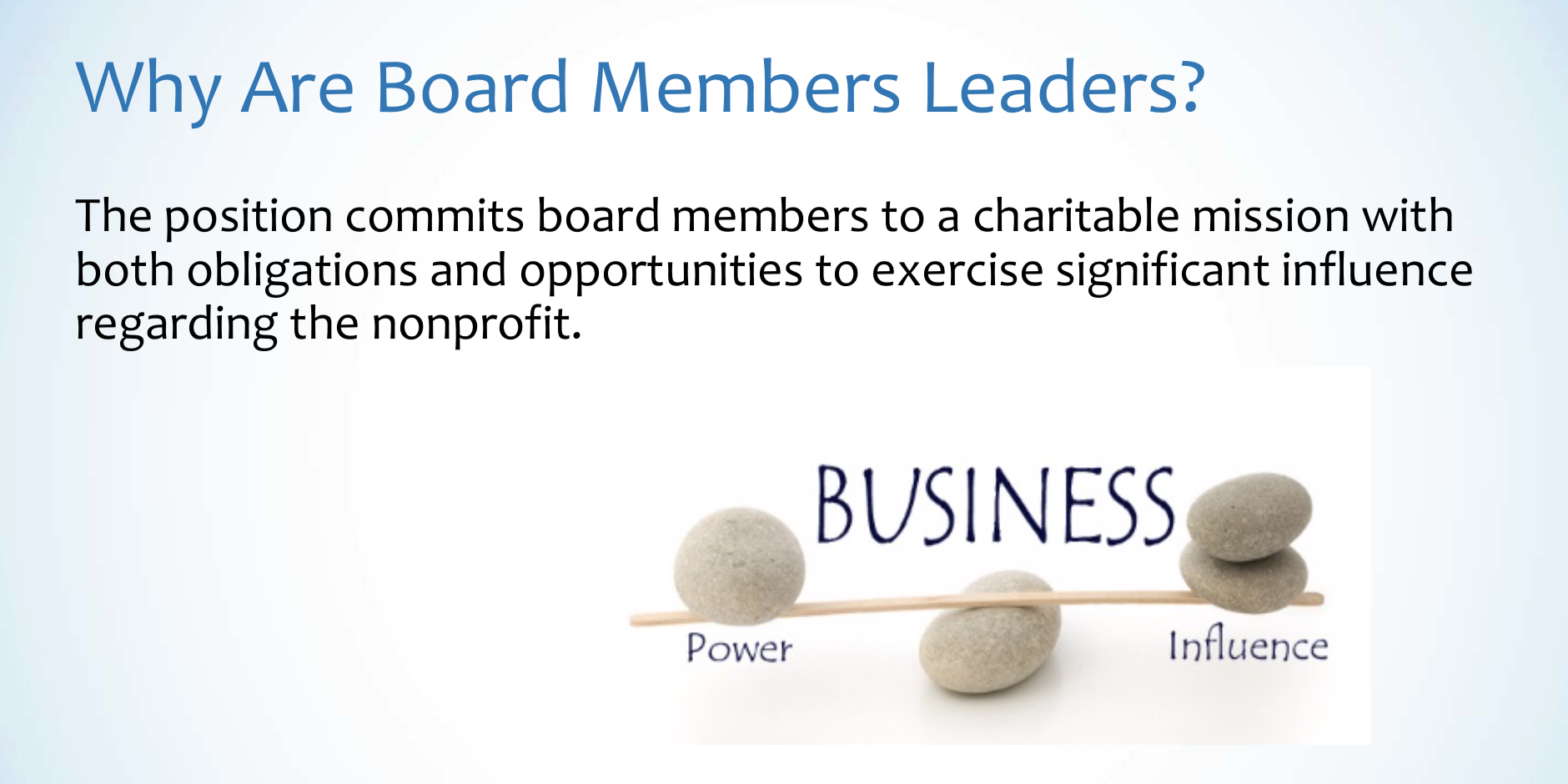 DHPSNY's webinar season is officially in full gear with the much-anticipated webinar Duties & Responsibilities of Non-Profit Boards recorded this past Tuesday and Social Media and Emergency Preparedness webinars just around the corner.
Hosted by Susan Weinrich of the New York Council of Nonprofits, Tuesday's webinar provided a broad overview of the fiduciary, ethical, and policy making responsibilities of the board. It covered the key functions of the board and provided practical guidance and an overview of best practices for board members to individually and collectively achieve excellence in governance performance. 
Click here to view the recording.
Click here to view the slideshow.
DHPSNY's webinars address emerging issues and best practices, with content scaled to apply to small- and medium-sized organizations with limited resources. Webinar topics are more narrowly-focused, with more opportunities for questions and responses, as well as community building across the state. Webinars are recorded, archived, and made available for download from DHPSNY's Resources page. See below for descriptions and registration for upcoming webinars. For more information on upcoming presentations, visit our Webinars page.
Back To Blog