Bonus Episode! DHPSNY Podcast Ep 6: Poughkeepsie Day School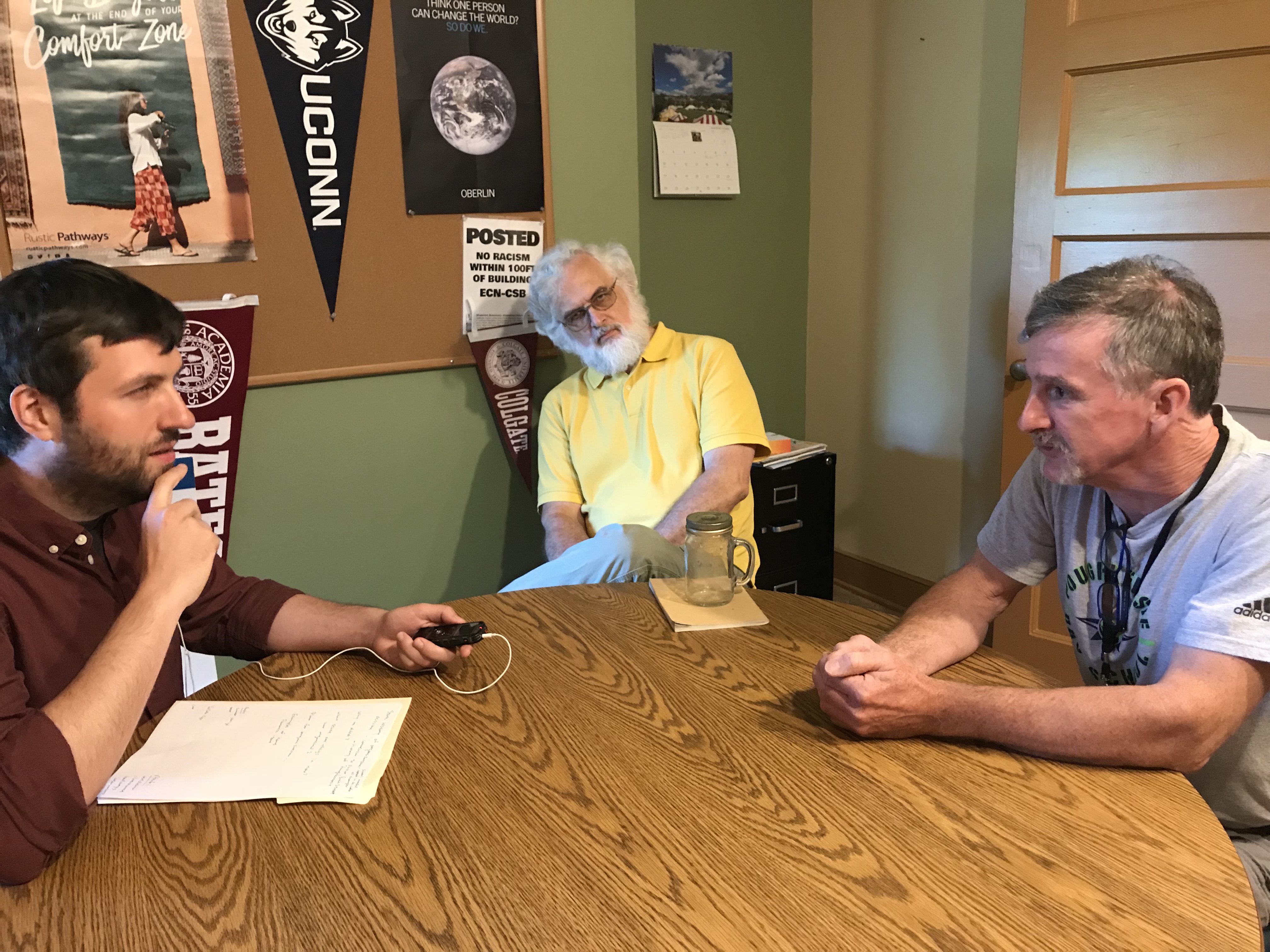 When's the right time to apply for DHPSNY's free Planning & Assessment Services? Spoiler alert: the time is always right! It's been a while since our last episode, but we had one more story from last year that we've been waiting to share. 
In this episode, we visit the Poughkeepsie Day School in Poughkeepsie (Dutchess County), which is just getting its archive off the ground. Poughkeepsie Day School, a progressive K-12 school founded by Vassar College faculty in 1934, is a great example of an institution with a rich history using a DHPSNY Archival Needs Assessment as an early step in establishing its archival program.
Click here to listen on Mixcloud.
Click here to listen on Apple Podcasts.
Image: DHPSNY Communications Coordinator Emeritus, Jason Henn recording Ep. 6 with Poughkeepsie Day School teachers Jonathan Heiles and Brian Reid (right).
Back To Blog