"Collections, Catalogs, and Clouds: How to Choose a Collections Management System" Webinar Recording Now Available!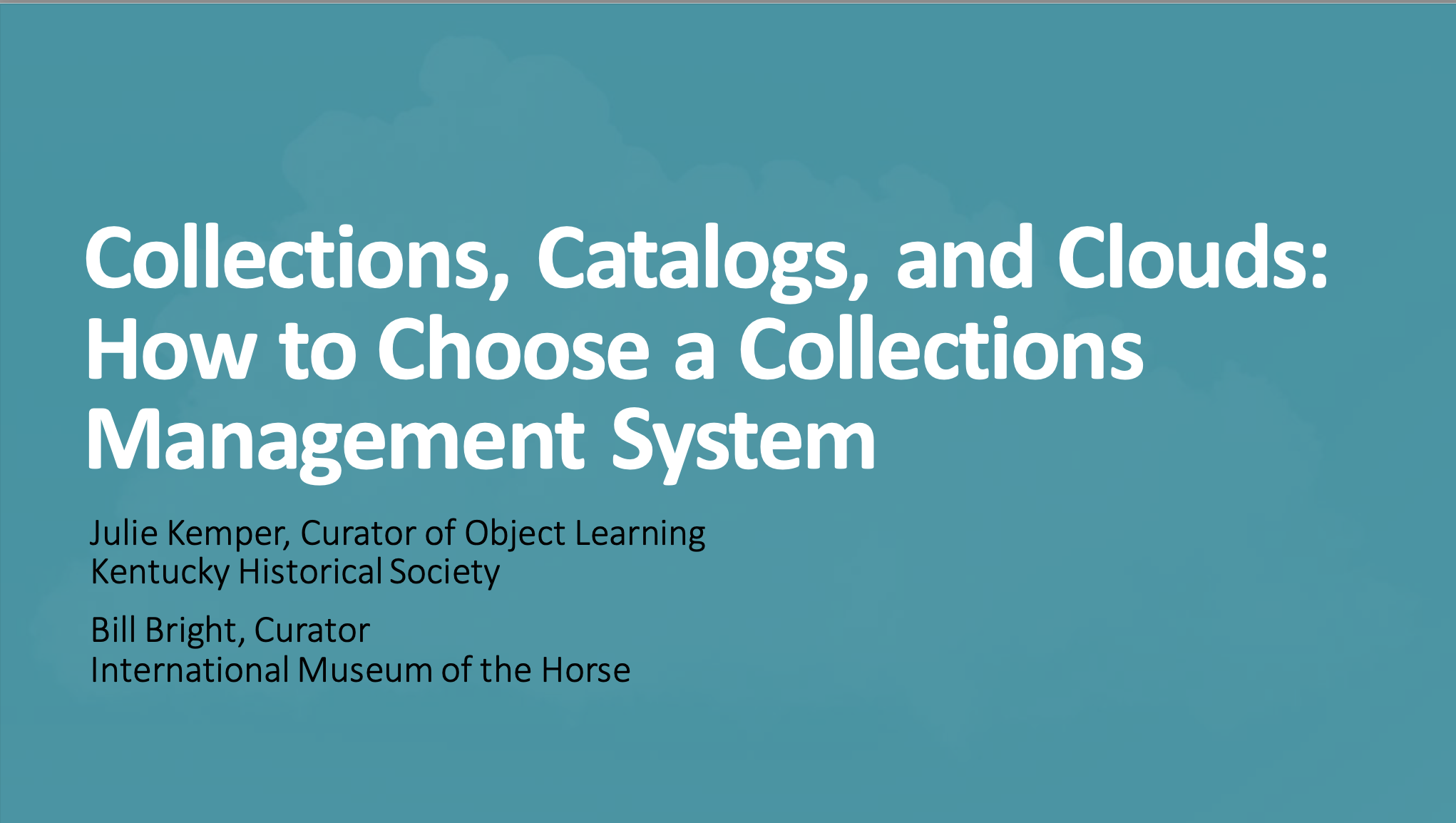 In our most recent live webinar presentation, Julie Kemper, Curator for Object Learning, Kentucky Historical Society and Bill Bright, Curator, International Museum of the Horse, discussed steps to take when choosing a Collections Management System (CMS) for your institution. Choosing a CMS can be daunting for any institution as every institution has different needs for a CMS and there are lots of great systems on the market. When choosing a CMS, everything from staff size and make up, to hardware capabilities, to public use must be considered. No one wants to end up with a CMS that does not suit them five years down the road. This webinar is intended to help any sized institution be prepared to choose potential contractors and have meaningful conversations with them by providing tools for you to define what your institution needs, find potential CMS contractors, and ensure you are prepared to work with them.
Click here to view the recording.
Click here to download the slideshow. 
Join us on Tuesday, December 7, 2021, for our next webinar Photographs in the Archive: Photo Album Preservation. Learn more and register on our Webinars page: dhpsny.org/webinars.
Presented free of charge to New York institutions, DHPSNY education programs address the needs of professionals and volunteers responsible for the care and handling of historical records. Our webinars address emerging issues and best practices, with content scaled to apply to small- and medium-sized organizations with limited resources.
Back To Blog