Congrats to the DHPSNY Summer 2021 Planning & Assessment Class!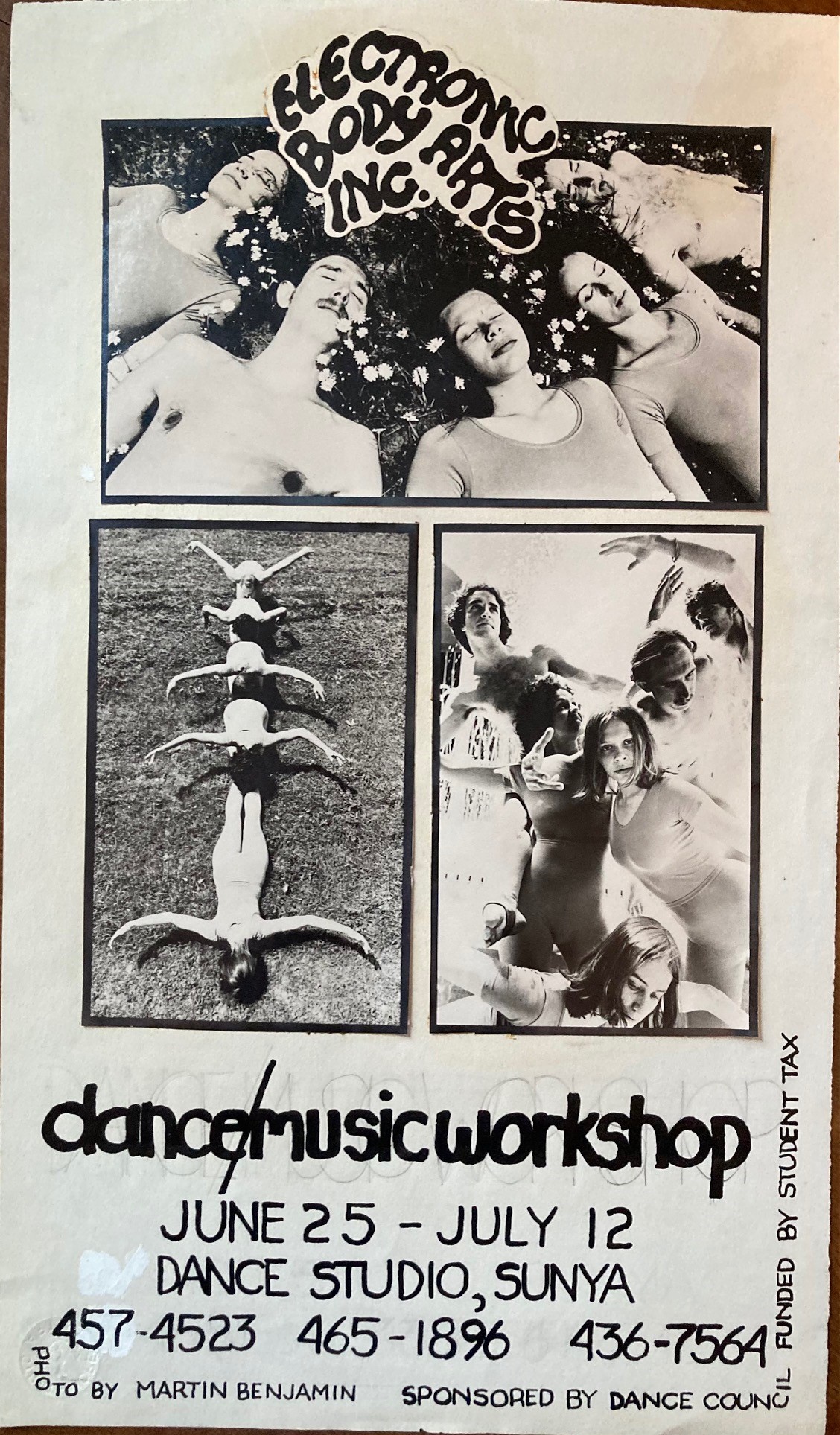 We're excited to announce a new Planning & Assessment Services class from our second application round of 2021! We look forward to beginning virtual site visits for the following institutions in the coming months. The next deadline to submit applications is Friday, November 5, 2021.
Click here to read the full press release.
Archival Needs Assessments
Adirondack Mountain Club (Lake George, Warren County)
Electronic Body Arts, Inc. (Albany, Albany County)
The Garden Club of America (New York, New York County)
Jefferson Historical Society (Jefferson, Schoharie County)
Woodstock Public Library District (Woodstock, Ulster County)
Preservation Surveys
Shelter Island Historical Society (Shelter Island, Suffolk County)
Strategic Planning Assistance
Clinton County Historical Association (Plattsburgh, Clinton County)
Irish American Heritage Museum (Albany, Albany County)
Rose Archives of Drake Memorial Library, SUNY Brockport (Brockport, Monroe County)
Image: Poster, 1972. Electronic Body Arts, Inc dance company.
Back To Blog