"Creating Physical Access: Setting Handling Guidelines" Webinar Recording Now Available!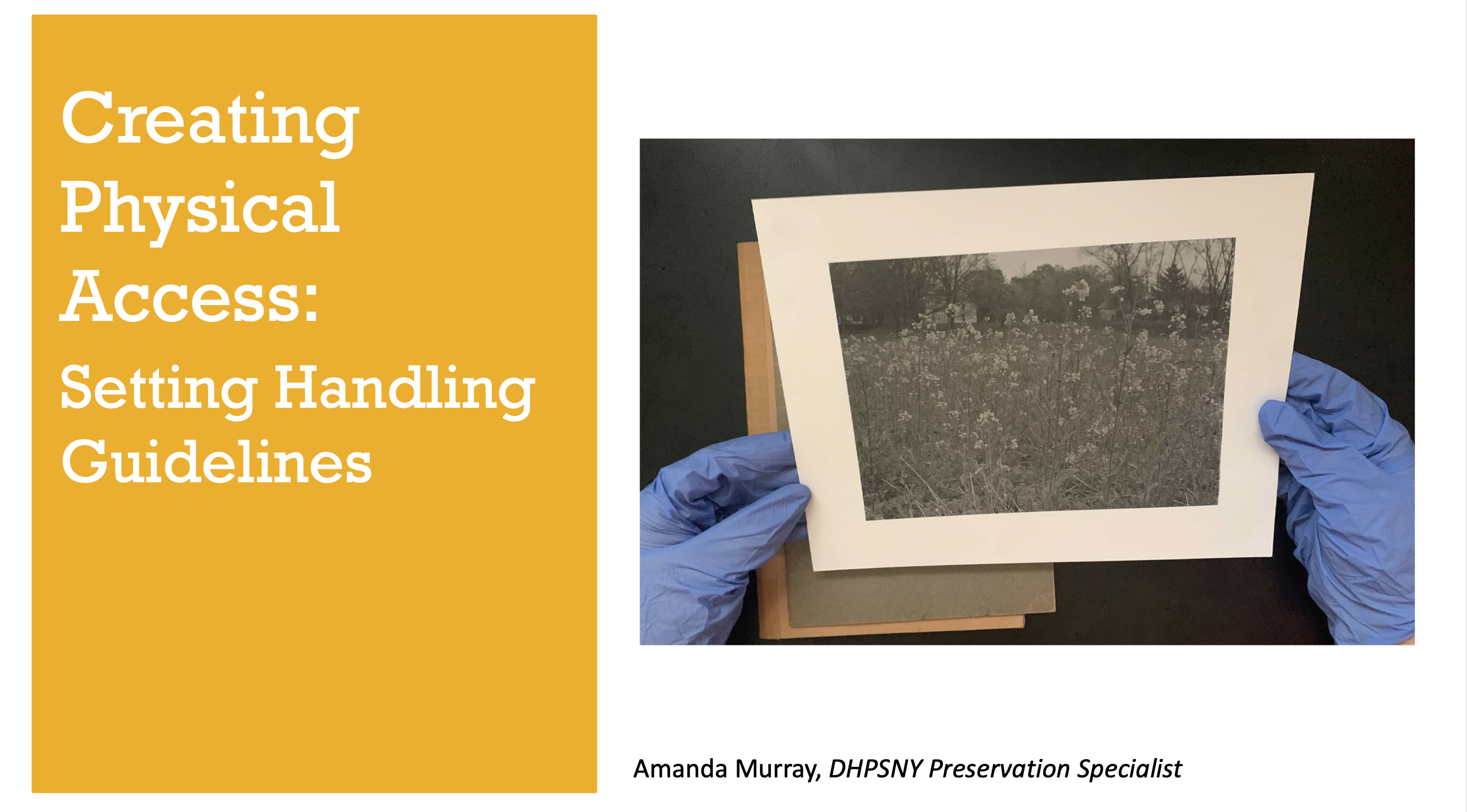 In our recent live webinar presentation titled "Creating Physical Access: Setting Handling Guidelines," Amanda Murray, Preservation Specialist, DHPSNY, discussed writing handling guidelines, training both staff and researchers on how to properly handle materials, determining specific guidelines for particularly fragile materials, and housing considerations for heavily used materials. This presentation covered Setting safe boundaries for physical access to collections and how to balance care and access.
Click here to view the recording.
Click here to download the slideshow.
Learn more about future programs, please check out our Webinars page: dhpsny.org/webinars.
Presented free of charge to New York institutions, DHPSNY education programs address the needs of professionals and volunteers responsible for the care and handling of historical records. Our webinars address emerging issues and best practices, with content scaled to apply to small- and medium-sized organizations with limited resources.
Back To Blog