Don't Miss Out! Apply Now for DHPSNY Services – Deadline November 3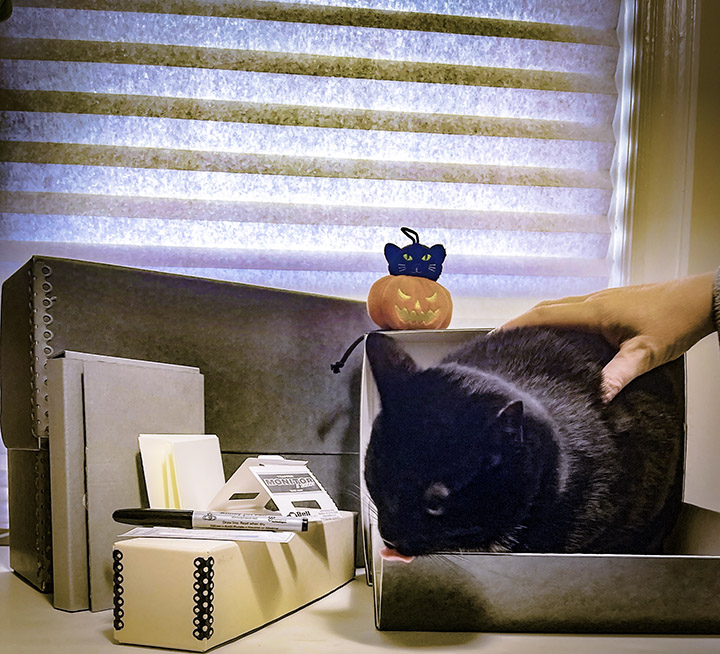 Strengthen your organization's preservation capacity with DHPSNY Planning & Assessment Services. DHPSNY services connect your organization with our expert team to discuss your current practices, offer valuable recommendations, and establish personalized goals aligned with your unique needs. Whether you are a library, archive, museum, or historical society, DHPSNY can provide the guidance and resources you need to ensure the long-term preservation of your collections.
Why Apply for DHPSNY Services?
Strategic Insights: The final reports generated through this process can be instrumental in securing funding, enhancing the accessibility and utilization of your collections, and more.
Cost-Free: DHPSNY services are provided at no cost to qualifying New York State organizations.
Professional Support: Build a lasting relationship with DHPSNY's dedicated professional staff, who are committed to your organization's success.
Start an Application Today
To help decide which service is best for your program's needs, we've outlined each below with links to additional information and application materials. Our website also features helpful tools for navigating the application process, including frequently asked questions, timelines, and sample applications. Apply by Friday, November 3, 2023, for consideration in the fall 2023 review period. 
For assistance, questions about eligibility, or additional information, contact us at info@dhpsny.org or (215) 545-0613 extension 337.
---
Strategic Planning Assistance
Developed in partnership with the New York Council of Nonprofits (NYCON), DHPSNY Strategic Planning Assistance assesses an organization's strengths, weaknesses, opportunities, and threats under the leadership of a trained facilitator. At the end of the process, your organization will have completed a three-year strategic plan, a document unique to your institution, identifying key goals to support and strengthen your organization with milestones to gauge your success along the way
---
Archival Needs Assessments
An Archival Needs Assessment thoroughly examines your institution's archival program, identifying what's working, as well as areas of potential improvement. An Archival Needs Assessment pinpoints problems, recommends solutions, sets priorities, and guides the development of your archival program.
---
Preservation Surveys
A Preservation Survey is a general evaluation of your institution's preservation needs and is a recommended step for any archival program. In addition to pinpointing areas of concern and recommendations for improvement, a Preservation Survey is a valuable tool in fundraising for collections care and is often a prerequisite for grants and other funding opportunities.
---
Condition Surveys
A Condition Survey is designed to evaluate the materials in a discrete collection. It is a valuable tool for institutions that have previously undergone a Preservation Survey (through DHPSNY or another program) and are now interested in evaluating the condition of collection materials on a more granular level.
---
Looking to establish a preservation framework for your institution first?
Conducted virtually, DHPSNY Foundational Planning Assistance is an informal and accessible process for organizations looking to strengthen their organizational capacity. This collaborative process pairs a facilitator with staff and volunteers to build out short-term goals in the areas of collections care and management, access and outreach, and resource development. Applications for this service are accepted year-round on a rolling basis.
---
Image: Sites selected for surveys and assessments will receive a document box filled with archival goodies, including Mylar sleeves, pest control strips, and an Abbey PH (kitty not included).
DHPSNY is a collaboration between the New York State Archives and the New York State Library to provide service and support for archival and library research collections throughout New York State.
Back To Blog