Fall 2017 Planning & Assessment Services Applications Now Available!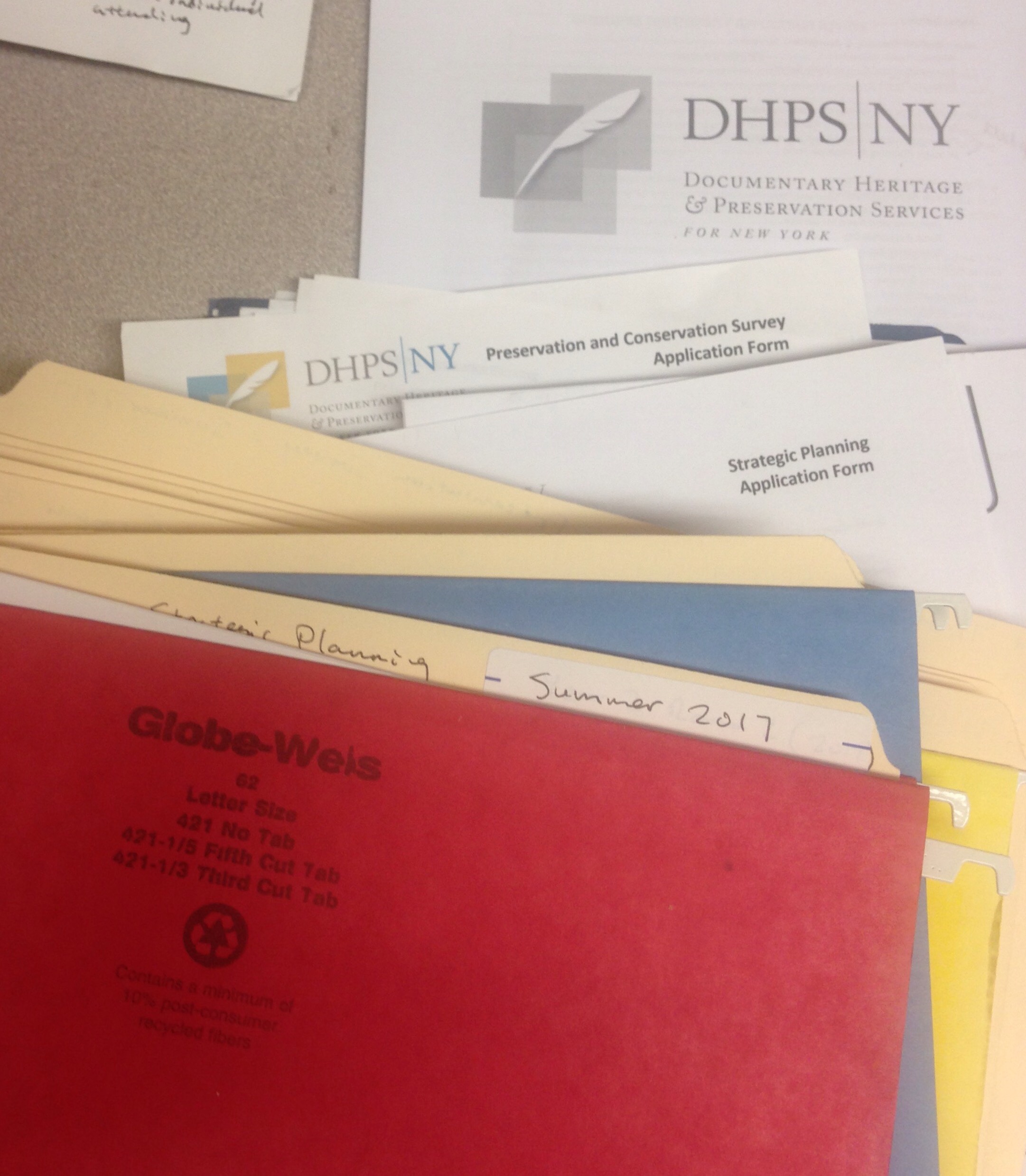 Thanks to everyone who submitted applications for our summer 2017 Planning & Assessment Services round! Earlier this year, DHPSNY began accepting applications on a rolling basis, with application materials always available for download and three review periods scheduled throughout the year. The summer 2017 deadline just passed last week, and applications for our fall 2017 round are now open. Applications for the next round must be postmarked or received via email by Friday, November 17th.
In just the past year, DHPSNY has awarded free services to nearly 40 organizations, and we're excited for that number to continue to grow. We currently offer Planning & Assessment Services in three major areas: Strategic Planning, Preservation & Conservation Surveys, and Archival Needs Assessments. These services are designed to support New York organizations in improving and advancing program efforts while forming strategies for future growth and development. In each instance, our services aim to improve adherence to best practices and are tailored to an organization's unique circumstances. Visit our Planning & Assessment Services page to learn more about each and determine which is right for your organization.
DHPSNY staff is also available to assist you in completing the application forms. Please contact DHPSNY Program Coordinator Anastasia Matijkiw for assistance, questions about eligibility, or additional information at (215) 545-0613 or amatijkiw@dhpsny.org.
Back To Blog