"Finding Aids: Tools and Tips for Basic Description: Webinar Recording Now Available!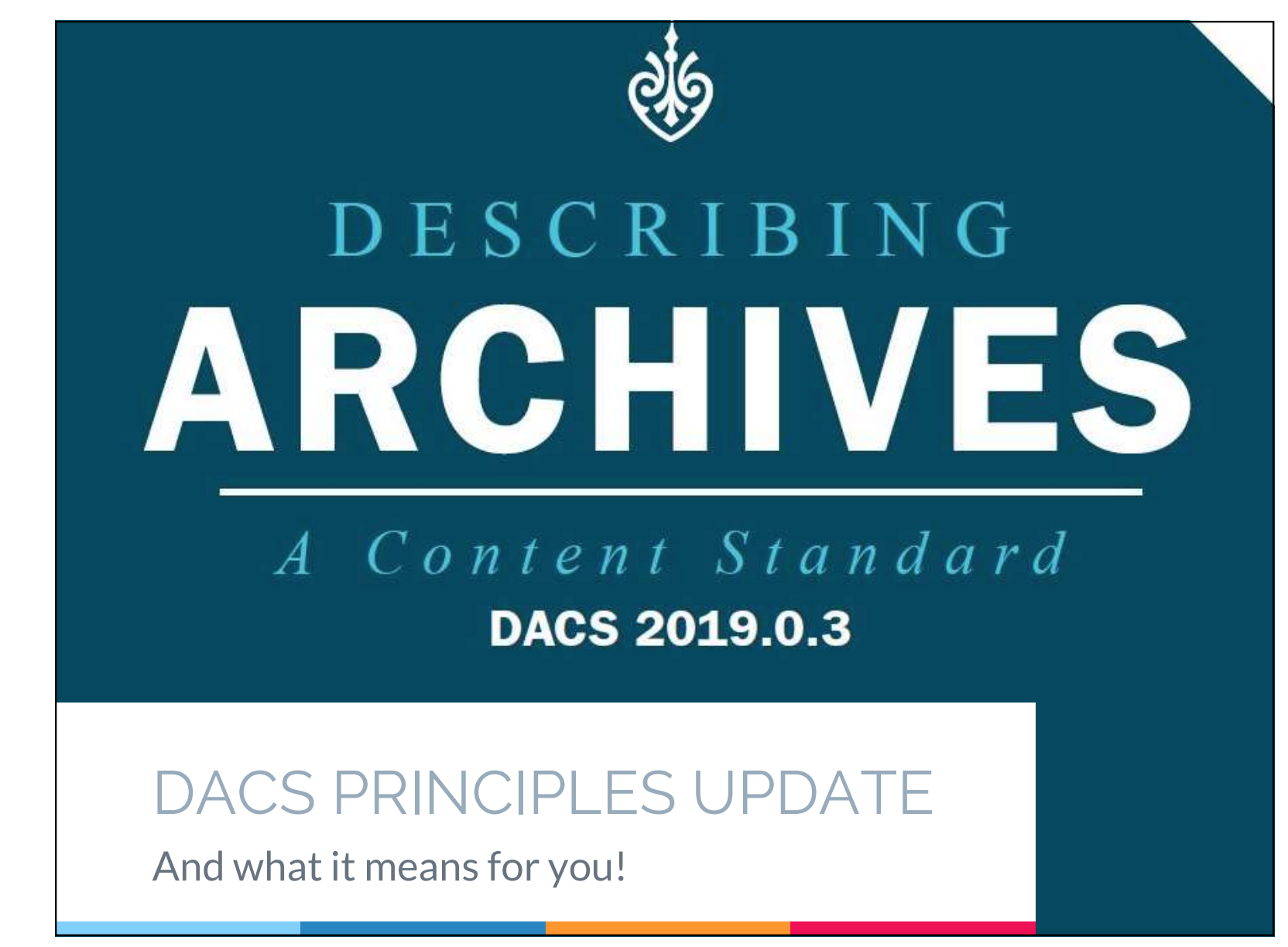 In our most recent live webinar presentation, Kate Philipson, Archives Specialist, DHPSNY, explored practical steps to help you create finding aids on a basic level. She discussed how to prioritize the required elements of a finding aid so that archival description feels attainable, while building upon the 2017 DHPSNY webinar about finding aids. She also shared further details about Describing Archives: A Content Standard (DACS) by discussing the DACS update process, and examining how the DACS Principles help to frame description work.
Click here to view the recording.
Click here to download the slideshow.
Additional Resources:
Society of American Archivists. "Describing Archives: A Content Standard (DACS)" webpage. Updated: 2021-03-01.
Maureen Callahan, "The Value of Archival Description, Considered." Chaos --> Order (blog), April 4, 2014.
Hillel Arnold, "Standards Work: Revising the DACS Principles (in a blizzard)," Bits & Bytes: The Rockefeller Archive Center Blog, March 24, 2017.
"School in Rose Valley records" finding aid.
"Nelson Cross papers" finding aid.
Join us tomorrow, Wednesday, September 1, 2021, for our next webinar Stories from the Field: Implementing Cold Storage Solutions at Storm King Arts Center Learn more and register on our Webinars page: dhpsny.org/webinars.
Presented free of charge to New York institutions, DHPSNY education programs address the needs of professionals and volunteers responsible for the care and handling of historical records. Our webinars address emerging issues and best practices, with content scaled to apply to small- and medium-sized organizations with limited resources.
Back To Blog