"Get a Move On: How to Relocate Collections" Webinar Recording Now Available!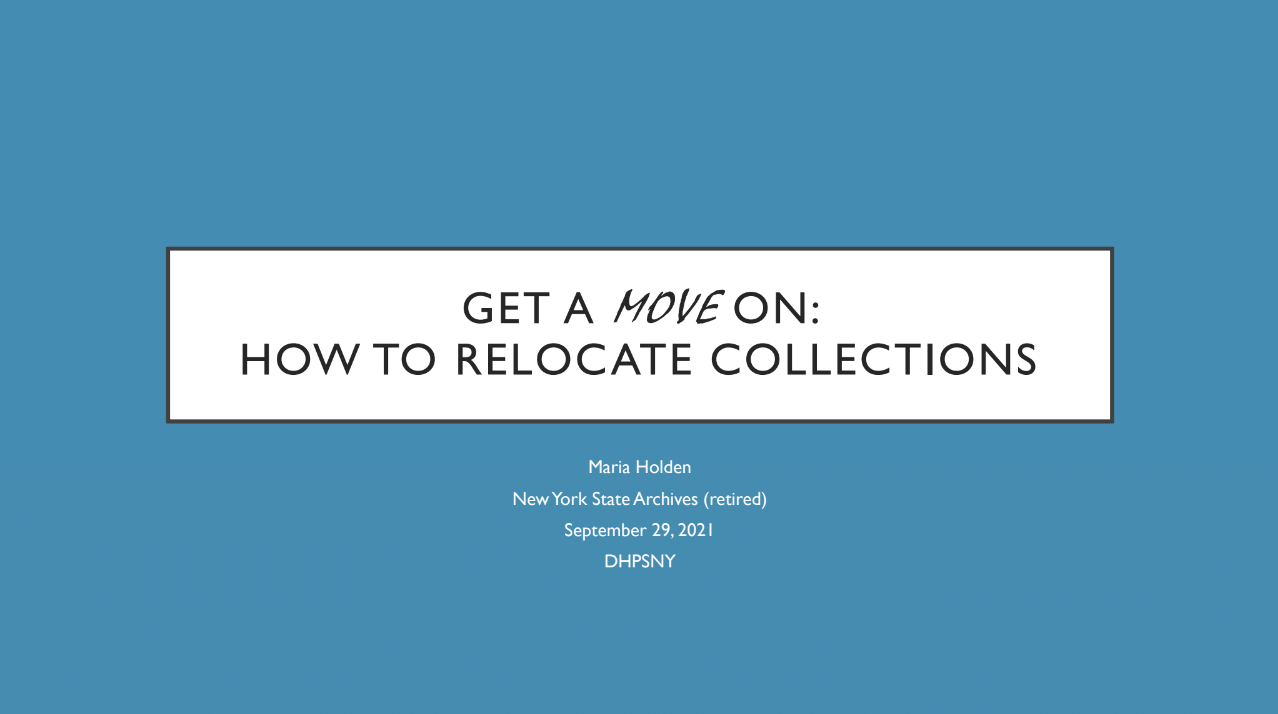 Whether your relocation project requires moving objects within your building, to temporary storage, or to a new institution; moving collections can be a big undertaking for institutions. In this presentation, Maria Holden, Retired, spoke about a project from 2017, where a team from the New York State Archives moved roughly 1500 cubic feet of civil court records from the New York County Clerk's Office in New York City to the New York State Archives in Albany. The collection included 1,100 boxes of records, around 900 volumes that were not in boxes, and about 500 rolls of microfilm to be packed and moved. This webinar covered tips and tricks for how to plan your own move, including cost, data collection, intellectual control, and contingency planning.
Click here to view the recording.
Click here to download the slideshow.
Learn more about future programs, please check out our Webinars page: dhpsny.org/webinars.Presented free of charge to New York institutions, DHPSNY education programs address the needs of professionals and volunteers responsible for the care and handling of historical records. Our webinars address emerging issues and best practices, with content scaled to apply to small- and medium-sized organizations with limited resources.
Back To Blog