'Making Your Website Accessible" Webinar Recording Now Available!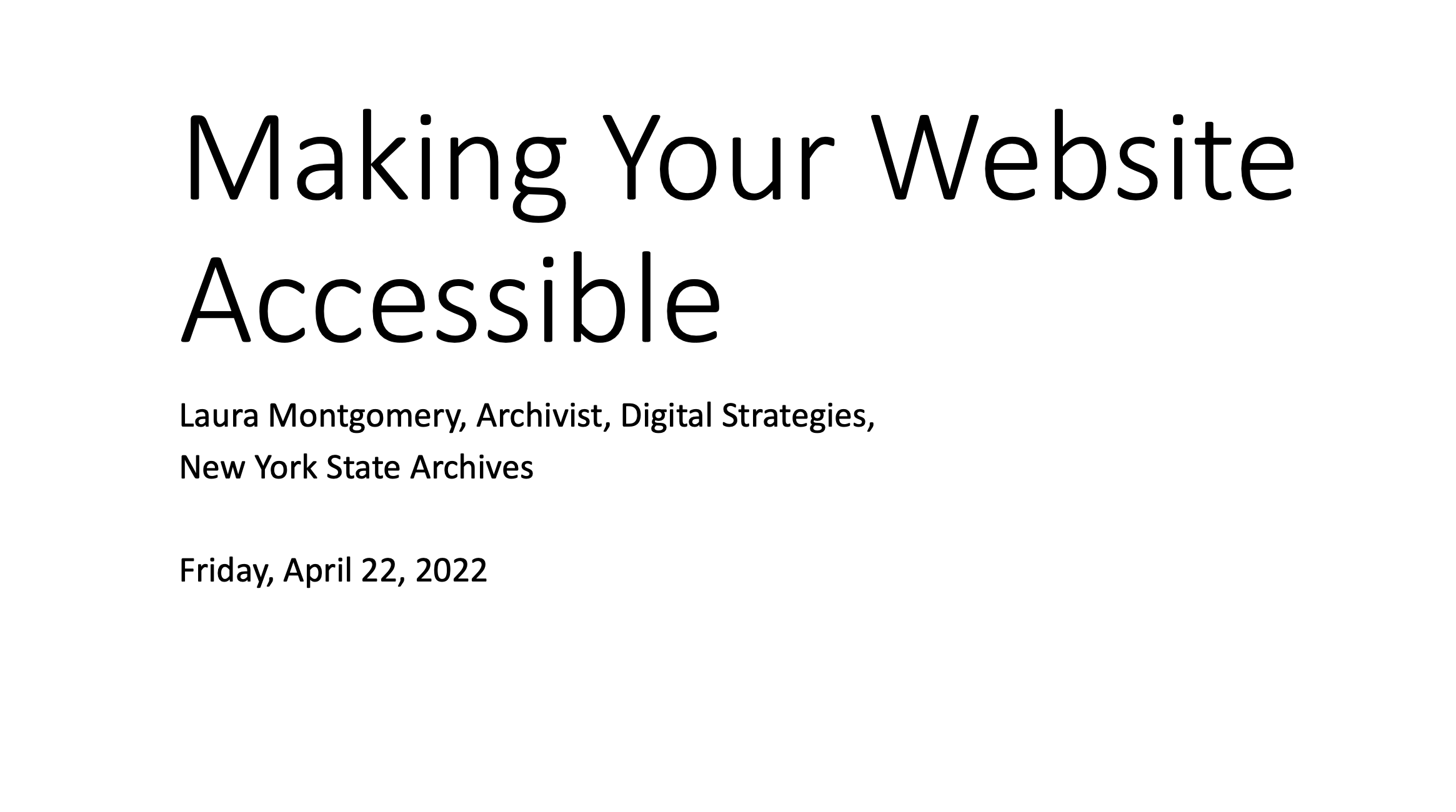 How accessible is your institution's website? Removing barriers to people with physical and situational limitations can help make your institutional website open to a large variety of users, researchers, and potential visitors. In our most recent live webinar recording, presenter Laura Montgomery, Digital Strategies Archivist at the New York State Archives guided participants through analyzing their institution's website for accessibility and taking concrete steps to become more accessible. 
Click here to view the recording.
Click here to download the slideshow.
Join us for our next webinar Stories from the Field: Oral Histories at Queens Memory Project on Wednesday, May 4 at 1:00 PM.
Presented free of charge to New York institutions, DHPSNY education programs address the needs of professionals and volunteers responsible for the care and handling of historical records. Our webinars address emerging issues and best practices, with content scaled to apply to small- and medium-sized organizations with limited resources.
Back To Blog