"Museum Chartering 101: What is Chartering?" Webinar Recording Now Available!!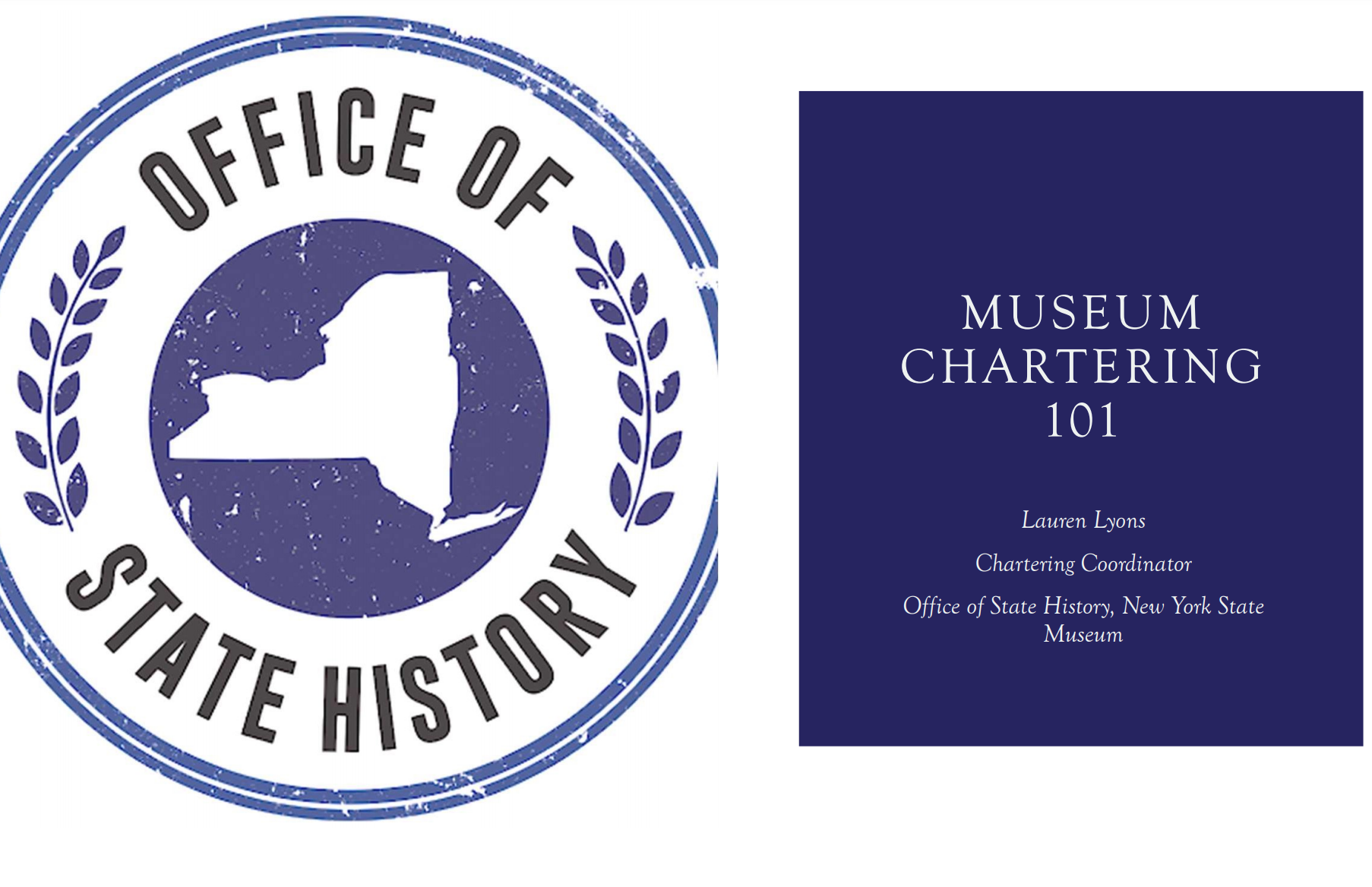 In DHPSNY's most recent live webinar presentation, Lauren Lyons, Chartering Coordinator, Office of State History, New York State Museum, discussed the processes in which institutions can obtain or amend a charter from the Board of Regents. This webinar also covered the different types of charters issued, what the benefits of chartering are, and why an organization would want to obtain a charter.
Click here to view the recording.
Click here to download the slideshow PDF.
This webinar was the first in a series designed to help institutions better understand the processes involved in New York's chartering program. Presented free of charge to New York institutions, DHPSNY's education programs address the needs of professionals and volunteers responsible for the care and handling of historical records. Our webinars address emerging issues and best practices, with content scaled to apply to small- and medium-sized organizations with limited resources. Learn more at dhpsny.org/webinars. 
Back To Blog